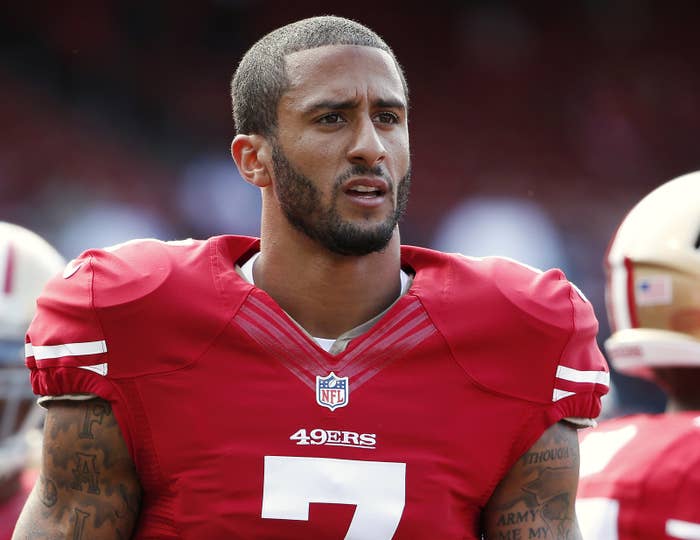 San Francisco 49ers quarterback Colin Kaepernick stirred controversy in a preseason game against the Green Bay Packers on Friday night when he remained seated during the national anthem.
On Saturday Kaepernick said he refused to support a country that he believes oppresses black people and other minorities.
"I am not going to stand up to show pride in a flag for a country that oppresses black people and people of color," Kaepernick said during an interview with NFL Media.
"To me, this is bigger than football and it would be selfish on my part to look the other way. There are bodies in the street and people getting paid leave and getting away with murder."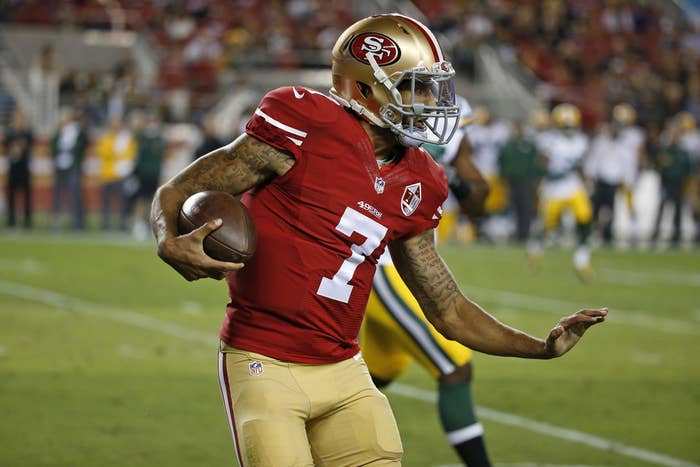 Kaepernick added that he did not tell his team or anyone else of his decision ahead of time.
"This is not something that I am going to run by anybody," he said. "I am not looking for approval. I have to stand up for people that are oppressed."
In a statement sent to BuzzFeed News, the 49ers said that all players have the right to exercise their freedom of expression:
The national anthem is and always will be a special part of the pre-game ceremony. It is an opportunity to honor our country and reflect on the great liberties we are afforded as its citizens. In respecting such American principles as freedom of religion and freedom of expression, we recognize the right of an individual to choose and participate, or not, in our celebration of the national anthem.
The 28-year-old said that he spent a lot of time considering when, and how, he would make a stand for racial justice.
"I felt that I needed to understand the situation better," he said in his statement.
Kaepernick joins a growing legion of athletes who have taken a stand against police brutality, racial profiling, and the extrajudicial killings of unarmed black people in the US.
In 2012, LeBron James, Dwyane Wade, and several other Miami Heat players took a photo in black hoodies as a tribute to Trayvon Martin.
Two years later, Cleveland Browns wide receiver Andrew Hawkins drew fire from the Cleveland Police Department when he wore a t-shirt calling for justice for Tamir Rice and John Crawford III to practice.
Most recently, several WNBA teams were fined, and individual players penalized, for wearing Black Lives Matter shirts. The president of the WNBA later rescinded the disciplinary measures.
Some people on Twitter expressed their disdain for Kaepernick's decision.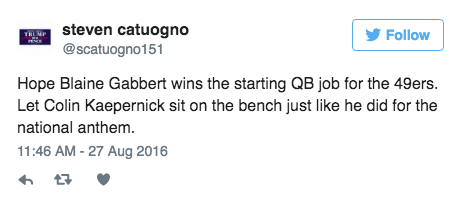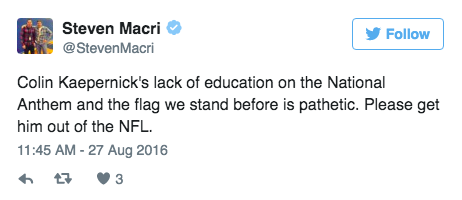 But others applauded his decision and pointed out that it's his constitutional right to not stand.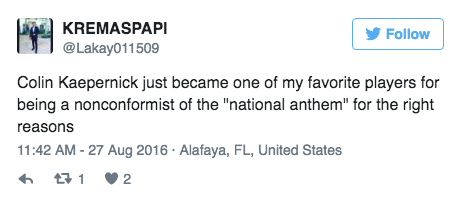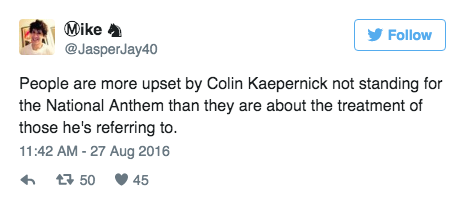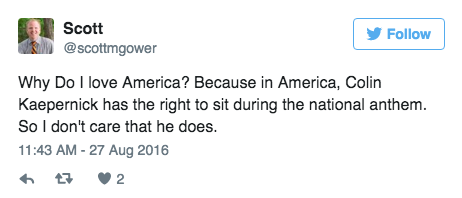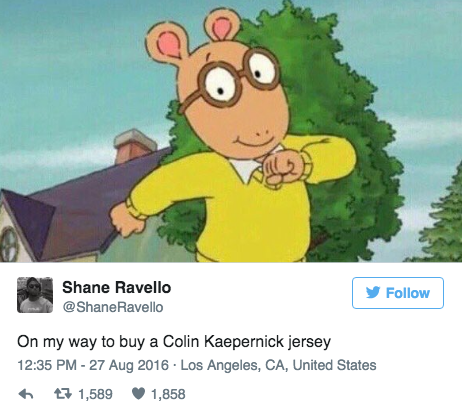 Kaepernick signaled he knew his silent protest could trigger outrage that may prove harmful to his career or financial interests.

"If they take football away, my endorsements from me, I know that I stood up for what is right," he said.