The same day that North Charleston officer Michael Slager was charged with the murder of Walter Scott, another member of South Carolina's police force was arrested over the shooting death of unarmed black man.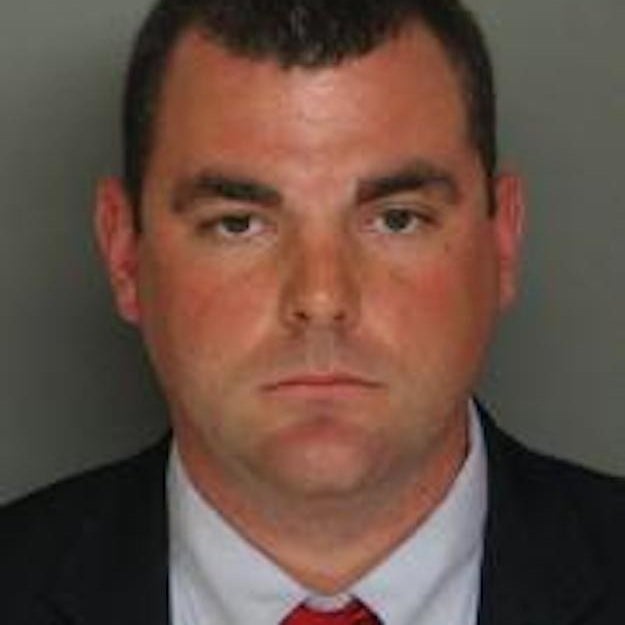 On Feb. 9, 2014, North Augusta police officer Justin Craven responded to a call about a DUI and eventually tracked down Ernest Satterwhite, who had reportedly hit two other vehicles.
A car chase ensued, and when Satterwhite, 68, pulled into his driveway in Edgefield, Craven parked his car, walked up to Satterwhite's window, and fired several shots into the car, the Edgefield Daily reported. Craven later alleged that Satterwhite, a black man who was unarmed, had reached for a gun.
Satterwhite was later transported to the Trauma Center in Augusta, but died during surgery.
Craven, who is white, was charged with a misdemeanor for "misconduct in office" in September, but a subsequent investigation by the South Carolina Law Enforcement Division (SLED) resulted in the charge being elevated to a felony.
On Tueday, he was arrested and charged with "discharging a firearm into a vehicle while occupied," according to a statement from SLED statement officials.
For the new felony charge, Craven faces up to 10 years in prison, a fine of $1,000, or both, if is he found guilty.
A representative of the North Augusta Police Department contacted by BuzzFeed News declined to comment on details of the new charge or other officer-related shootings in the area.
The cases of Scott and Satterwhite contain many similarities that reflect an increasingly frequent national trend of police using lethal force.
In each case, both men were over the age of 50 (Scott was 55; Satterwhite was 68), both were shot while unarmed, both were initially pulled over for traffic violations, and both the men's killers were white police officers.
A study conducted by the State newspaper found that South Carolina police officers have shot at more than 200 suspects in the past five years. Of those cases, three officers were accused of inappropriate use of force, and among those three, none have been convicted. One researcher told The State that after reviewing "dozens and dozens" of cases, all uses of force had been ruled as justified.
A similar study by the same newspaper found that in 2014 South Carolina police officers shot at 43 suspects, killing 18.
SLED has not returned requests by BuzzFeed News for comment.