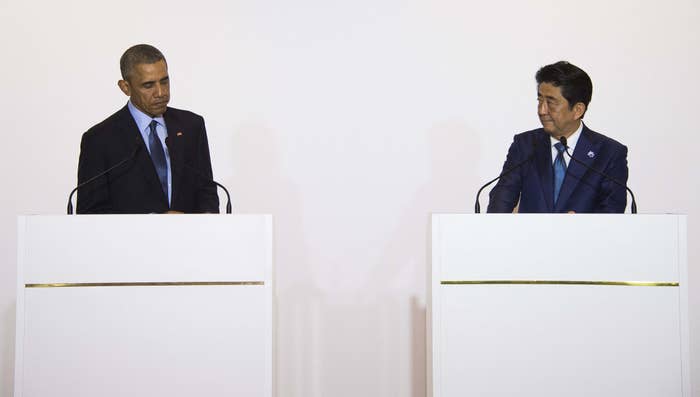 Japan's Prime Minister on Wednesday publicly criticized Barack Obama — while standing right next to the U.S. president — over the murder of a woman on Okinawa, which police allege was carried out by a Marine veteran who worked at the island's U.S. military base.
Twenty-year-old Rina Shimabukuro went missing on April 28 on the Japanese island and her body was later found in a forest. Thirty-two-year-old Military contractor Kenneth Shinzato, formerly known as Kenneth Gadson, allegedly admitted to the crime and led police to the woman's body, according to the Washington Post.
The murder has once again ignited anti-American sentiment in the Japanese prefecture, which is home to a controversial U.S. military base.
After a private bilateral meeting between the two leaders following Obama's arrival in Tokyo on Wednesday, Prime Minister Shinzo Abe took the rare step of criticizing the U.S. president in front of the press.
"In the onset of our small group discussion, I have firmly lodged a protest against President Obama as the Japanese Prime Minister with regard to the most recent case in Okinawa," he said.

"I feel profound resentment for this self-centered and despicable crime," he added. "This case shocked the entire Japan."
Abe expressed "strong indignation" and urged American forces to "take thorough measures to prevent the recurrence of such events," according to the Associated Press.

"There is a tough and challenging road ahead of us as we seek to regain confidence which was lost in the most recent case," Abe said, according to CBS News.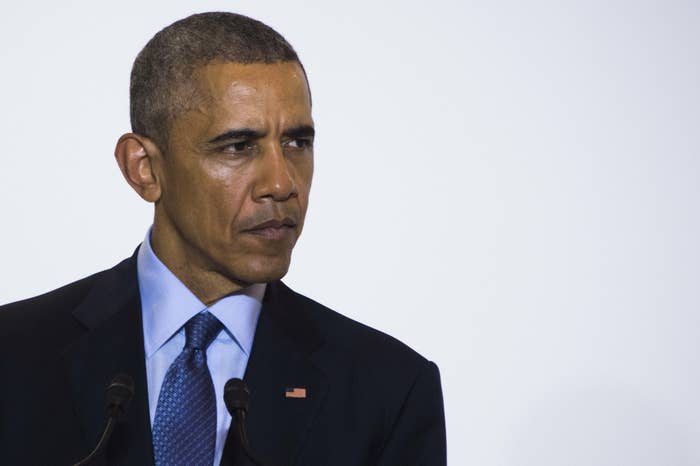 Obama said during the press conference that he had extended his condolences and deepest regrets for the Okinawa crime.
He said the U.S. would continue to investigate, and added, "We consider it inexcusable and we are committed to do everything we can to prevent any crime of this sort."
In March, an American tourist was arrested for allegedly raping a Japanese tourist in Okinawa. In 1995, three U.S. servicemen kidnapped and raped a school girl on the island, triggering huge protests.