Six inmates at a jail in Texas may have saved a prison officer's life when they broke out of their cell to come to his aid during an apparent heart attack.
The incident happened on June 23 in the holding cell of the District Courts Building in Weatherford, Texas, Captain Mark Arnett of the Parker County Sheriff's Office told BuzzFeed News.
Video footage sent to BuzzFeed News from the Parker County Sheriff's Office shows the officer sitting outside the cell when he began to slump over in his seat.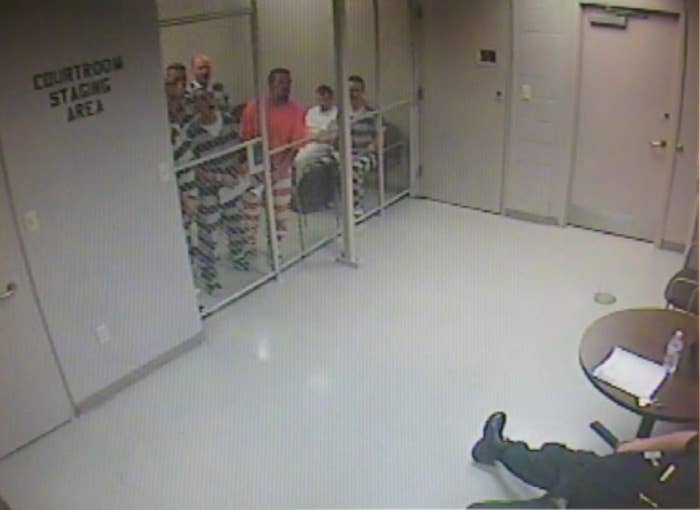 At that moment, the inmates stood up and appeared to begin shouting for help. Soon after, they left their cell to tend to the man.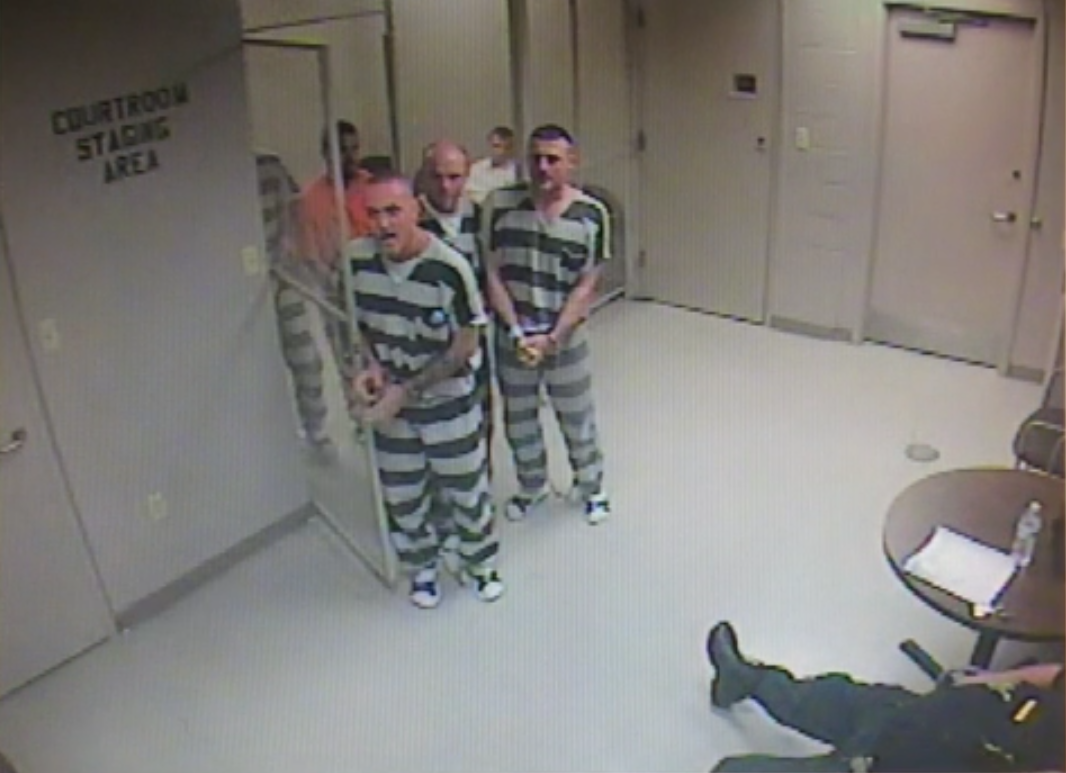 Parker County Sheriff Sgt. Ryan Speegle told local ABC affiliate WFAA 8 that he didn't know what to expect when he and a few other officers entered the room and saw the inmates crowded over an unconscious guard.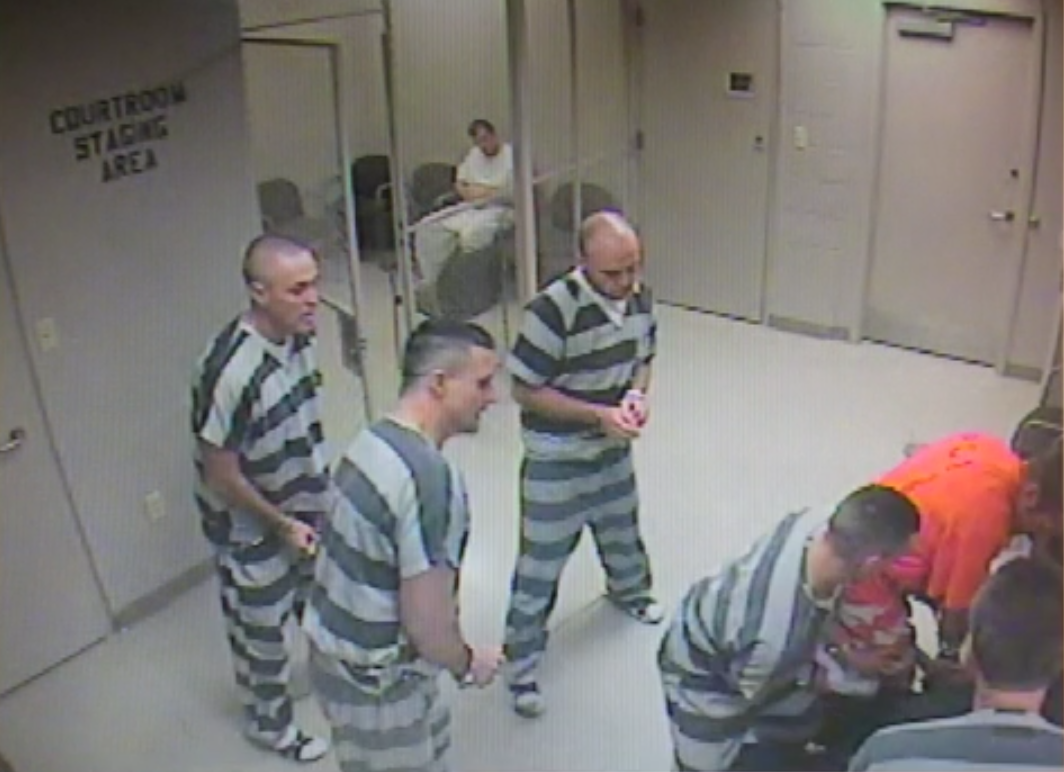 The inmates were quickly ushered back into their cell as the room filled with officers and medical staff who performed CPR.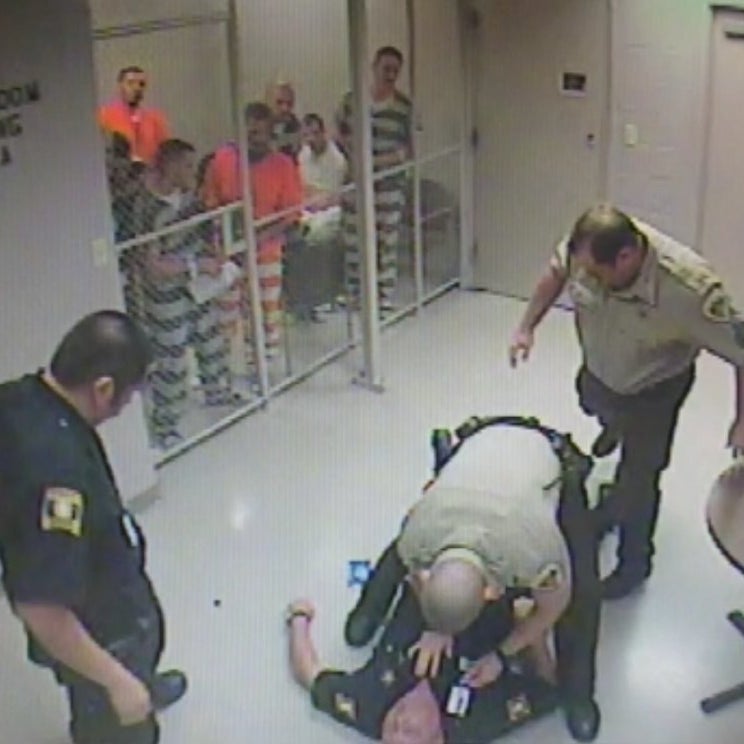 Eventually, paramedics helped the officer regain consciousness and carried him out of the room. He has not been identified, but was expected to return to work next week.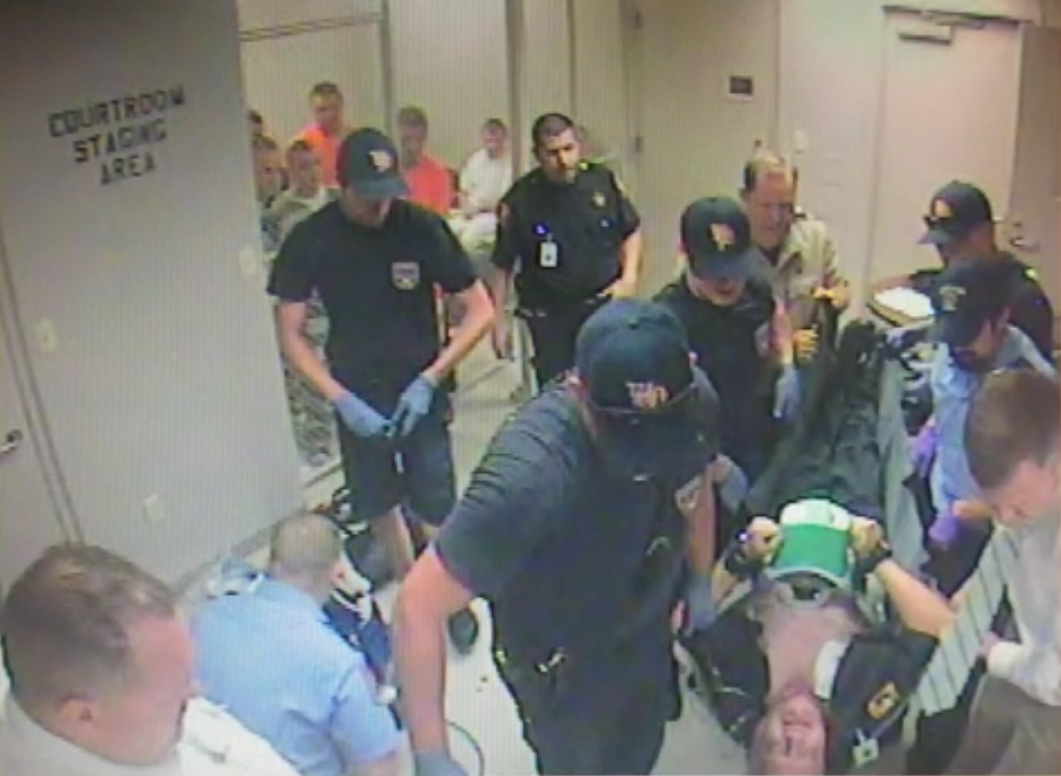 Capt. Mark Arnett told BuzzFeed News it was likely that the inmates saved the man's life.
One of the inmates, Nick Kelton, said he didn't think twice about trying to help a prison guard.
"He's a good man," he said, according to WFAA 8.
Arett told BuzzFeed News that the guard, who wishes to remain unnamed, has fully recovered and is looking forward to returning to work.

He added that the inmates were not punished for leaving their cell, but were not rewarded for helping the guard either.