Ivanka Trump countered critiques that she has remained silent on important political issues — particularly those that impact women — by asserting that her father knows where she disagrees with him, and questioning whether or not people in her position would act any differently.
In an interview with CBS's Gayle King that was recorded Tuesday and aired Wednesday morning, Trump argued that she is, in fact, vocal when she disagrees with her father's policies and decisions.
"I would say not to conflate lack of public denouncement with silence," Trump said of her critics.
"I think there are multiple ways to have your voice heard. In some cases, it's through protest and it's through going on the nightly news and talking about or denouncing every issue on which you disagree with. Other times it is quietly and directly and candidly. So where I disagree with my father, he knows it."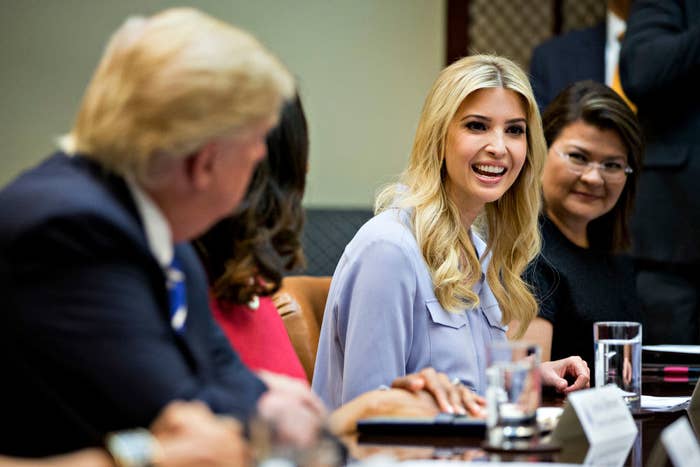 But she continued to skirt questions asking her to name those particular points of disagreement between her and the president.
"I think that for me this isn't about promoting my viewpoints," she said, adding that she didn't believe "it will make me a more effective advocate to constantly articulate every issue publicly where I disagree."
The former business woman also questioned whether those concerned about her complicity in President Trump's administration would act any differently if they were in her position.
"I don't know that the critics who may say that of me, if they found themselves in this very unique and unprecedented situation that I am now in, would do any differently than I'm doing," she said.
Trump, who recently took on the role as assistant to the president, also said that she has no involvement with the Ivanka Trump brand, even though the people currently running the company are her brother-in-law Josh Kushner and sister-in-law Nicole Meyer.
She insisted "they're completely independent," and that she takes "a legal document very seriously and I wouldn't go through the pains of setting this up if I intended to violate it."