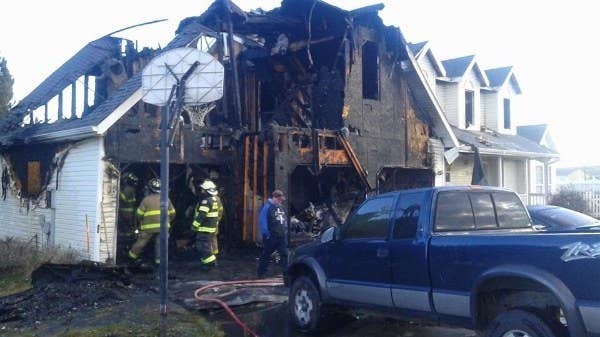 Four Idaho students were arrested Wednesday night for allegedly burning down a high school principal's house as retaliation for suspensions.
Payette Police Chief Mark Clark asked a judge on Tuesday to order arrest warrants for the three high school students and one middle school student for burning down the principal's home on Monday, Feb. 22.
The judge approved the request Wednesday evening, and officers arrested the three high school students and one middle school student they believed committed the arson.
Clark said one suspect has been charged with first degree arson, and the other three have been charged with a conspiracy to commit arson. All four will be tried as adults.
On the night of the fire, Payette High School principal Mark Heleker told BuzzFeed News that he was awoken by his 24-year-old daughter, Katie, shortly after 1 a.m. She had just gotten home from work, and was about to walk the dog when she noticed a fire in front of their house.
"She came up the stairs screaming that the garage was on fire," Heleker said. "I pulled some clothes on and yelled at her to get a hose and buckets, but she said it was too big for that."
The house and the three cars in the Heleker's garage were burned beyond repair. The family is currently living in a motel in a nearby town.
Heleker said that neither his family nor Payette police initially suspected it was an act of arson. It wasn't until his son, a college student in Arizona, told him about suspicious social media postings that they began to think otherwise.
His son, who recently graduated from Payette High School, told him about one high school student's Snapchat post containing the phrase "Burn bitch burn" with a fire emoji.
"It put a different slant on things," Heleker said.
He notified authorities of the Snapchat post, and detectives later told him they'd talked to students who heard others referencing a burning trash can, a fact that had not been made public at the time.
Heleker, a former Payette mayor, told BuzzFeed News that he was used to people disagreeing with his decisions, but would never have anticipated a reaction like this even when he held office.
"I can't imagine anybody with a conscience going and doing something this egregious," he said, "to commit a crime that caused the damage it did and threaten people's lives."
Clark said that the arson was part of a string of crimes the teens committed that night.
He said that before they arrived at Heleker's house, they had "taken a relative's vehicle, broke into cars stealing items, and vandalized mailboxes."
Heleker said his family has been overwhelmed by the outpouring of support from the community. Payette High School students started a GoFundMe campaign for them, and he has received several phone calls from people as far away as Alaska offering encouraging messages.
"Even if I never take a cashed check, the fact that they cared enough to ask what they can do means more than anything," he said.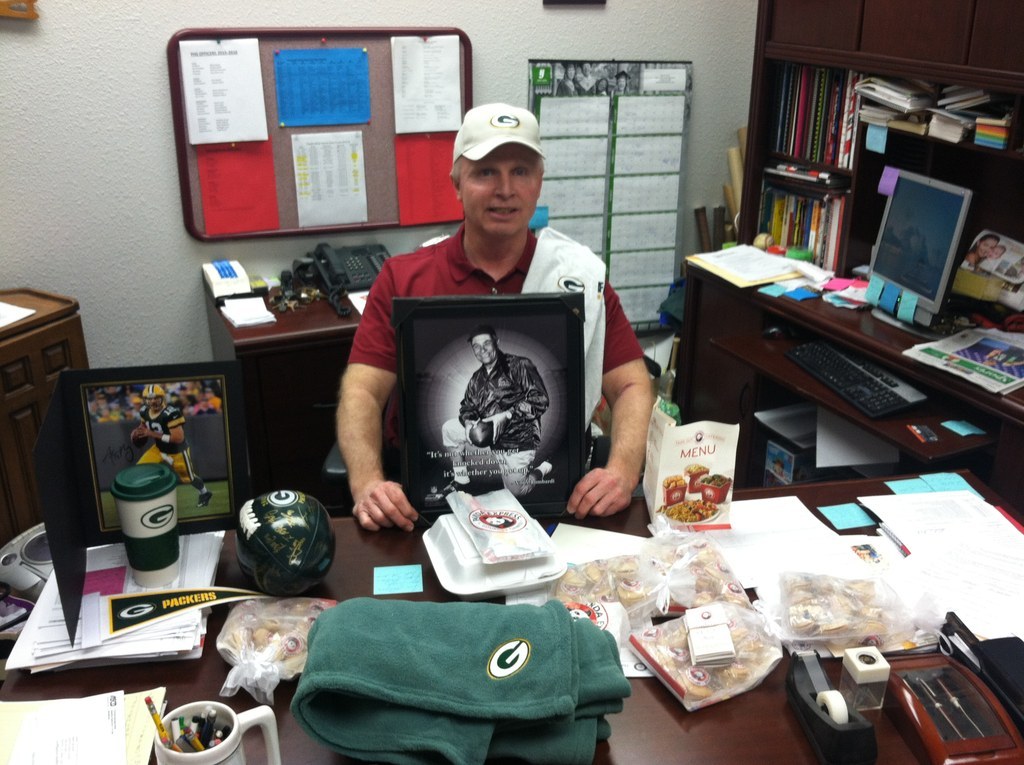 Heleker is also a diehard fan of the Green Bay Packers, and received a care package from the team with a photo signed by quarterback Aaron Rodgers.
Clark said he was most disturbed by the suspects' lack of concern over the potentially fatal crime.
"They admitted that they drove down the road a couple of miles, looked back and saw the house fully engulfed in flames," he said.
"They didn't call the fire department, didn't go back and check to see if anybody was inside the home."