Hundreds of Central American Families Could Be Deported In January
A proposed operation by the Department of Homeland Security would seek out migrants who have already been ordered to be removed from the U.S.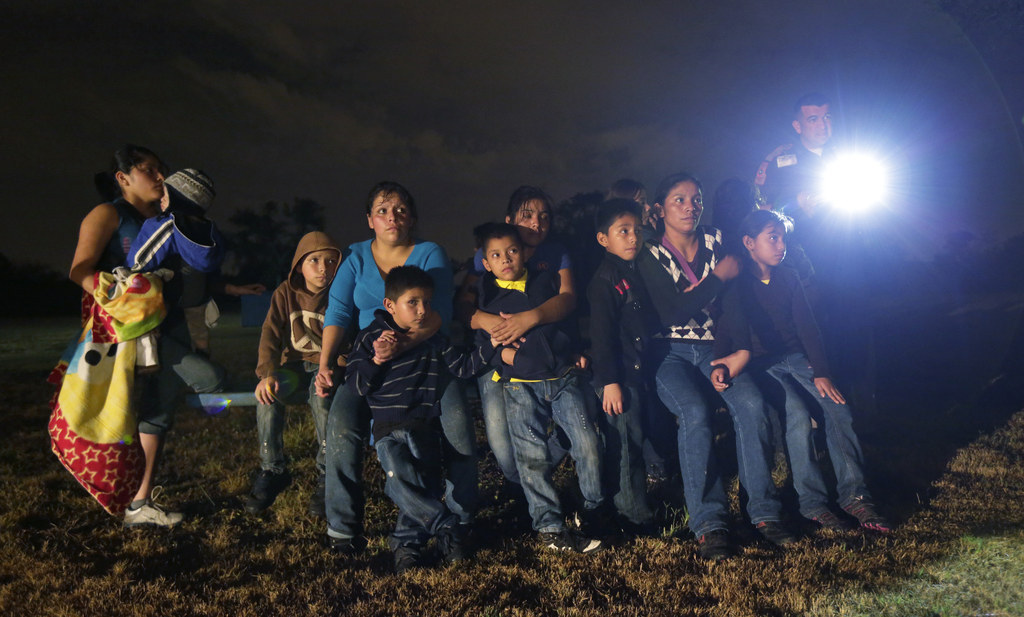 Migrant advocates are angry that the Department of Homeland Security could begin rolling out a nationwide campaign next month to deport hundreds of families who entered the United States in 2014 seeking asylum from violence and unrest back home, according to reports.
If approved, the operation would be the first significant move to send back home the scores of families who crossed the border between the U.S. and Mexico from Central America in 2014, the Washington Post reported.
Anonymous sources told the Post that the plan, which could be set into motion as early as January and carried out by Immigration and Customs Enforcement (ICE), would target migrant adults and children who have already been ordered by a court to be deported.
ICE press secretary Gillian Christensen told BuzzFeed News that the agency "focuses on individuals who pose a threat to national security, public safety, and border security."
"These include individuals, whether alone or with family members, who have been apprehended while attempting to unlawfully enter the United States, recent border crossers, and individuals who have received a final order of removal on or after January 1, 2014," she added.
Since 2011, the number of migrants from El Salvador, Guatemala, and Nicaragua has increased significantly, particularly among children. In addition to an estimated 90,000 unaccompanied minors who crossed the U.S.-Mexico border in 2014, some 100,000 families migrated into the states as well, according to the Post.
The deportation operation has yet to receive formal approval, but Central American migrant and refugee advocates are already urging the government to reconsider the action.
Greg Chen, advocacy director of the American Immigration Lawyers Association, told CBS News that the U.S. government "has treated this influx of central American asylum seekers as a border problem, rather than a humanitarian problem."
"And now it is doubling down on a failed policy of treating asylum seekers as illegal border crossers rather than providing them with humanitarian protection," he added.
When Central American families arrived in the U.S. last year, the government ordered the construction of two detention facilities in Texas, and one in Pennsylvania. Advocates argued that the conditions within the centers were unlivable, and in July this year, a federal judge ordered that the families housed in the detention centers be released.
Others were released immediately and told to report back to court at a later date to find out if they would be granted asylum. Some families never returned to court, however, while others' pleas for asylum were rejected. This latter group is the one that will likely be directly affected by the ICE raids, according to reports.
Christensen reiterated the stance of Department of Homeland Security Secretary Jeh Johnson, that the "border is not open to illegal immigration, and if individuals come here illegally, do not qualify for asylum or other relief, and have final orders of removal, they will be sent back consistent with our laws and our values. "
Wendy Young, president of Kids in Need of Defense, told CBS News that the federal government has "been signaling right from the beginning of the Central American crisis that they're not happy about people being here, and they're finding any opportunity they can to crack down on people."