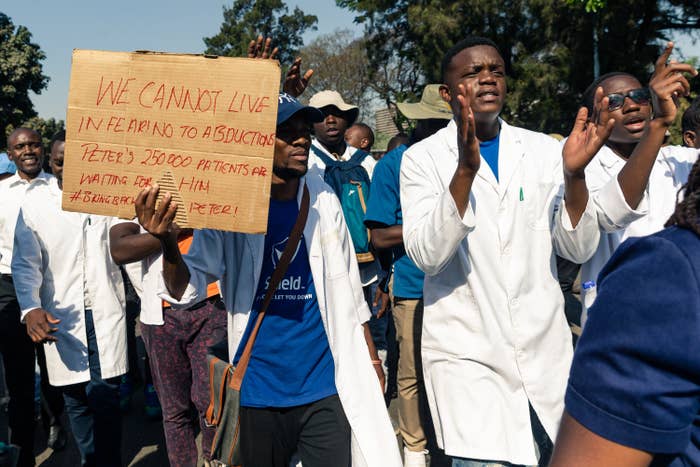 NAIROBI — An honorary ambassadorship given to the first lady of Zimbabwe by the Harvard Global Health Catalyst group has been withdrawn following sharp criticism from former US diplomats.
A Harvard University spokesperson told BuzzFeed News that the school is not affiliated with the health group, which withdrew its announcement Thursday..
"The Global Health Catalyst is not affiliated with Harvard Medical School nor Harvard University," the spokesperson wrote in an email.
The Global Health Catalyst Summit website, which had earlier posted — and then deleted — a blog post announcing Auxillia Mnangagwa's ambassadorship, now consists only of a statement retracting the announcement.
"A recent announcement on this website stated that Her Excellency Auxillia Mnangagwa was honorary ambassador of the Harvard Global Health Catalyst. That announcement was soon after removed for clarity," the statement said.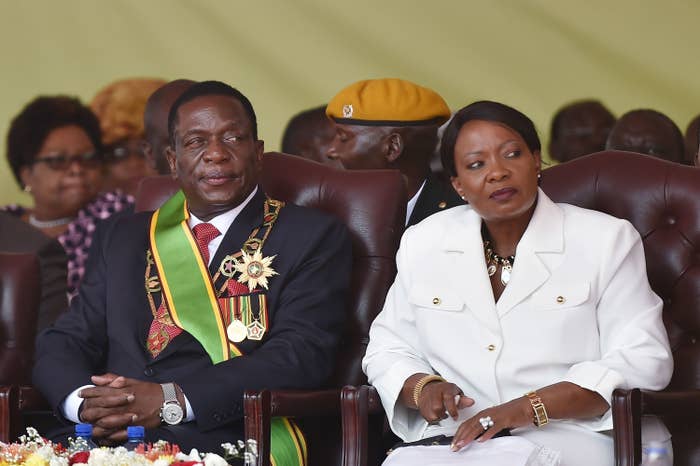 The day before Mnangagwa was awarded the ambassadorship, Zimbabwean doctor and union leader Peter Magombeyi was hospitalized after having been missing for six days, saying that he had been tortured. Magombeyi had been leading a doctors strike shortly before he was abducted.
The statement said that Harvard Global Health Catalyst did not have the authority to award an ambassadorship on behalf of Harvard.
"To be clear, neither Her Excellency Auxillia Mnangagwa or any other person is appointed an ambassador, honorary or otherwise of any Harvard entity. In addition, the Global Health Catalyst program and its representatives are not authorized to speak on behalf of Harvard University or Harvard Medical School or any other institution."
BuzzFeed News has asked a Harvard University spokesperson to clarify the relationship between the school and the health group.
The name and crest of both Harvard Medical School and Harvard University were on the original press release honoring Mnangagwa and Jordanian Princess Dina Mired as Harvard Global Health Catalyst honorary ambassadors. A separate blog post featuring Mnangagwa's meeting in New York with Harvard Global Health Catalyst director Will Ngwa and Harvard Medical School assistant professor of medicine Aditi Hazra has also been removed, but has been covered extensively in Zimbabwean press.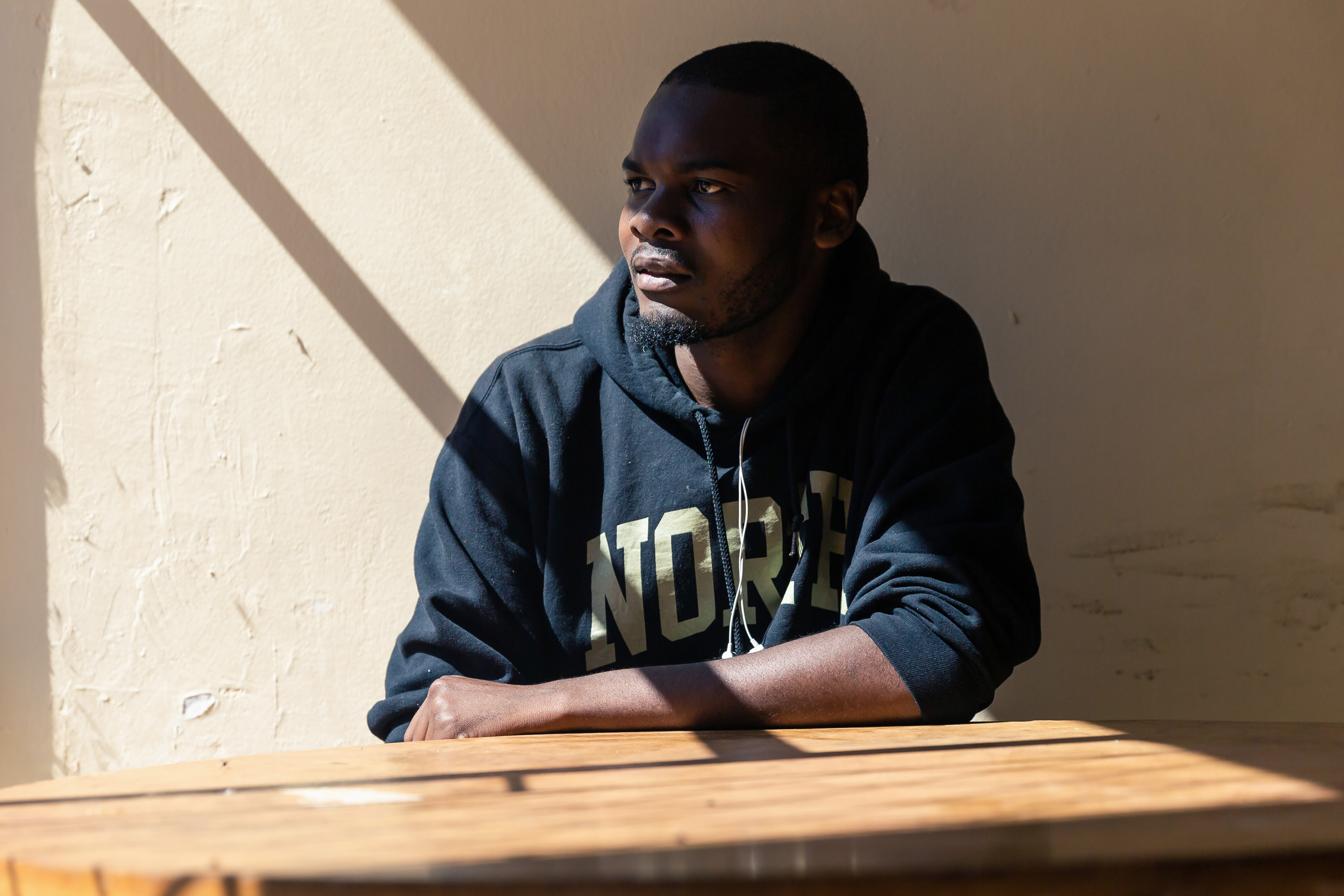 "This outcome unequivocally demonstrates the power of public advocacy, as well as the power of standing on principle and doing the right thing," Jeffrey Smith, the founder and director of pro-democracy group Vanguard Africa told BuzzFeed News in a WhatsApp message. "While this honor should never have been given to the First Lady of Zimbabwe, the right decision to rescind it was ultimately made."
Smith added that even though the situation has been addressed, these kinds of endorsements from prestigious US institutions like Harvard are often employed by the state to justify its human rights violations.
"Sadly, however, these sorts of instances happen [too]often. Academic institutions in the US are routinely used by anti-democratic, wholly authoritarian regimes abroad to ivory wash their otherwise horrendous records on human rights and governance, including in domestic propaganda, which was the case here in Zimbabwe," he said. "This is an issue that needs more attention, and one that institutions, like Harvard, should be more mindful of moving forward."
Smith joined seven retired US diplomats — four of whom served in Zimbabwe — and eight other civil society leaders in signing a letter to Harvard Global Health Catalyst director Dr. Wilfred Ngwa, Harvard president Lawrence Bacow, and Harvard Medical School dean George Daley expressing their "profound concern" over Mnangagwa's award.
"To be blunt, your well-intentioned work in these areas are tainted by the affiliation with Ms. Mnangagwa and her direct personal connection to an increasingly corrupt and abusive administration in which tolerance for dissent is nonexistent and democratic rights are violently denied," they wrote.