In entirely too-close-for-comfort allegorical news, a deer found in New York City's Harlem on Thursday died from stress on Friday while it was en route to a sanctuary upstate, a spokesperson for New York Governor Andrew Cuomo said.
The white-tailed deer was spotted early Thursday morning in a public housing complex, the New York Times reported, promptly setting off a political war between rivals Cuomo and New York City Mayor Bill de Blasio.
A de Blasio spokesperson had reportedly said earlier Thursday that the deer, which only had one antler, would be euthanized. A spokesperson for his office told the Times, "It's not so much a decision as it is, 'This is the option.'"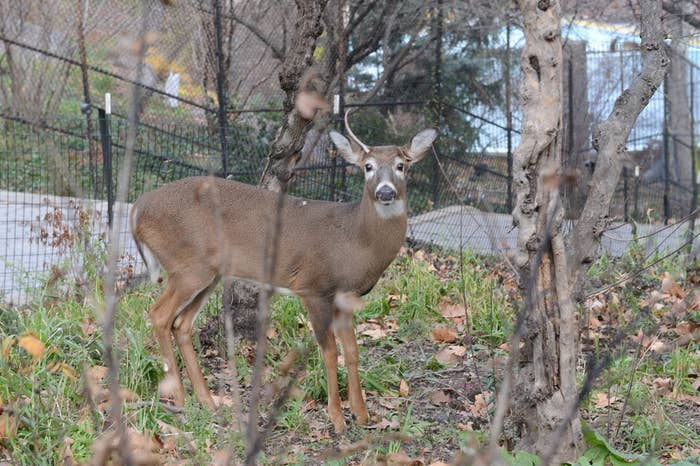 As the rules for capture and relocation of white-tailed deer in the Department of Environmental Conservation (DEC) state that a permit is required to capture and relocate deer, but those "are not issued to relocate deer to the wild because acceptable release sites are not available and because the poor chances for deer survival do not warrant the risks."
But on Thursday evening, and again on Friday Gov. Cuomo announced that the state would work to save the deer's life.
Eventually, the city and state agreed to transport the deer to a sanctuary in upstate New York, but on Friday afternoon the deer died about an hour into the trip, reportedly due to sustained stress from the past day.
Naturally, people are devastated, because 2016 just won't stop.
👀
"We offered yesterday to take possession of the deer and transport it to a suitable habitat. The City did not accept our offer until just before noon, and while we were arriving on scene the deer died in the City's possession," the DEC said in a statement Friday.
BuzzFeed News has reached out to Mayor de Blasio's office.