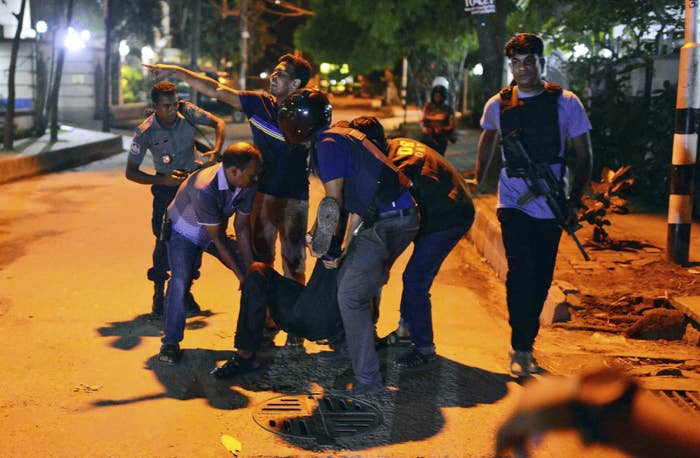 Twenty hostages were killed in an attack on a restaurant in the Bangladeshi capital of Dhaka that began late Friday.
Bangladeshi forces also killed six attackers and rescued 13 captives after storming the restaurant where militants had taken dozens of people hostage early on Saturday morning, the Associated Press reported.
Among those killed were at least three students who attended U.S. colleges. Abinta Kabir, from Miami, and Faraaz Hossain, from Dhaka, both studied at Georgia's Emory University, the college said in a statement. "The Emory community mourns this tragic and senseless loss of two members of our university family," university officials said.
Indian national Tarishi Jain, 18, was also a student at the University of California, Berkeley, Indian Exterior Minister Sushma Swaraj said on Twitter.
The attack began when as many as nine gunmen opened fire at the Holey Artisan Bakery around 9:20 p.m. Friday local time and took an unknown number of people hostage, according to the Associated Press, citing Bangladeshi media. The attackers entered the restaurant shouting "Allahu Akbar," or God is great, before detonating explosives and opening fire, witnesses said.
The attack happened in the diplomatic area of the nation's capital, officials said.
Lt. Col. Tuhin Mohammad Masud, commanding officer of Bangladeshi commandos, told the AP Saturday morning that at least six militants were killed and at least a dozen hostages were rescued after forces cleared the building.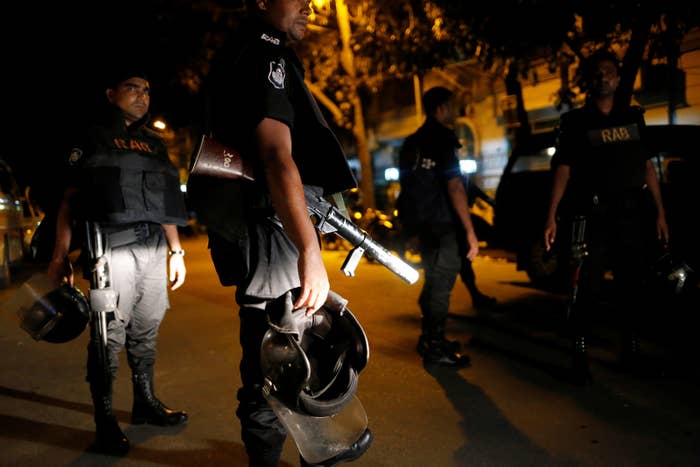 Witnesses told local media they saw some hostages being taken out of the restaurant shortly after the operation began.
Japan's government said one Japanese hostage was rescued but seven more were killed in the attack. Italy's foreign minister said the bodies of nine Italians were recovered, but would not release details until families were notified.
ISIS claimed responsibility for the attack, according to Amaq, a news agency linked to the terror group. But the Bangladesh government denied ISIS were involved and said they are investigating.
Most of the 20 hostages killed were foreign nationals and have now been identified by authorities. They were:
Nadia Benedetti, 52, Italian. A managing director for the Bangladeshi branch of a British firm.
Claudio Cappelli, 45, Italian. Cappelli was from Vedano al Lambro, near Monza.
Vincenzo D'Allestro, 46, Swiss-born. D'Allestro lived in Accera, southern Italy.
Claudia Maria D'Antona, 56, Italian. D'Antona worked in clothing and textiles business. Her husband, Gianni Boschetti survived the attack because he was in the restaurant garden talking on the phone.
Simona Monti, 33, Italian. Monti, the Rieti area, worked in a textiles firm. State TV quoted her brother, an Italian priest, as saying she was 5-months pregnant with a boy she planned to name Michelangelo. She was to return soon to Italy for a medical checkup, he said.
Adele Puglisi, 54, Italian. Puglisi was a quality control manager from Catania, Sicily, and was due to head back to Italy after the attack.
Maria Rivoli, 34, Italian. Rivoli was from the Bergamo area of northern Italy and a mother to a three-year-old. She was traveling in Bangladesh for her work as part of a textile business.
Cristian Rossi, 47, Italian. Rossi was a business manager for Feletto Umberto and a married father of three-year-old twin girls. He had previously worked as a buyer for an Italian textile company, then worked in his own import business involving clothing made in a Dhaka factory.
Marco Tondat, 39, Italian. Tondat had been in Bangladesh for about a year working in the textiles industry and was about to return home.
Koyo Ogasawara, 56, Japanese. Ogasawara was one of seven staff from Tokyo-based consulting companies on a Japanese government aid project in Dhaka who were killed in the attack.
Makoto Okamura, 32, Japanese. Okamura was a transportation expert at ALMEC Corp and had been active in Indonesia and Turkey.
Yuko Sakai, 42, Japanese. Sakai also worked for ALMEC Corp.
Rui Shimodaira, 27, Japanese. Shimodaira also worked for ALMEC Corp.
Hiroshi Tanaka, 80, Japanese. Tanaka was a former research engineer for Japan National Railways and was working for Oriental Consultants Global in Dhaka. He was sent to do a traffic congestion survey.
Nobuhiro Kurosaki, 48, Japanese. Kurosaki also worked for Oriental Consultants Global.
Hideki Hashimoto, 65, Japanese. Hashimoto also worked for Oriental Consultants Global.
Tarushi Jain, 19, Indian. Jain was a student at University of California-Berkeley who was visiting her businessman father in Bangladesh.
Abinta Kabir. Kabir was a second-year student at Emory University, Georgia, and was from Miami.
Faraaz Hossain. Hossain was a student at Emory University, Georgia, and was from Dhaka.
Three Bangladeshis, who have not been identified, were also killed in the attack. As were two police officers who died after being wounded in the siege.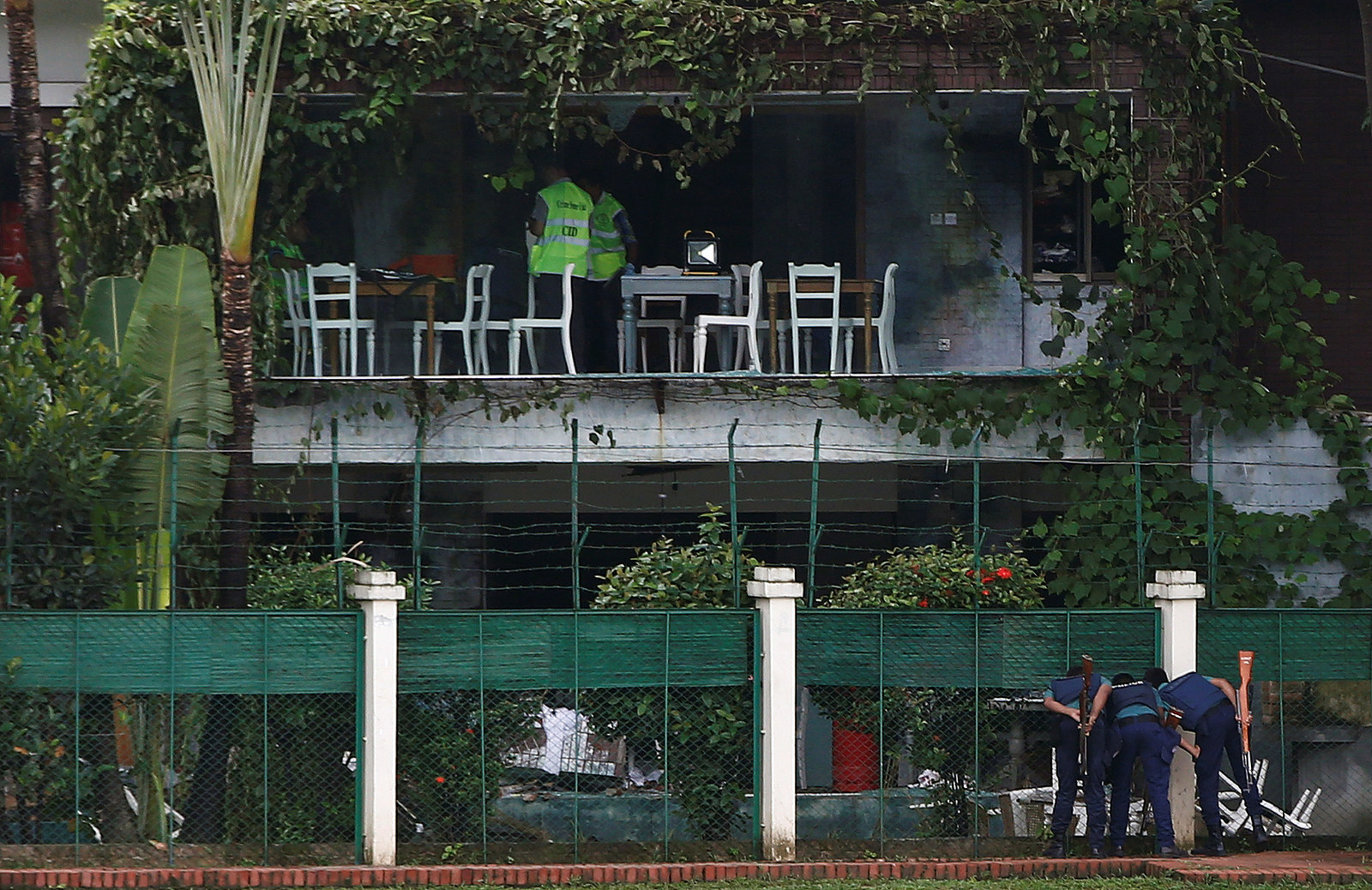 On June 30, the State Department announced that Al-Qaeda in the Indian Subcontinent (AQIS) had been designated a foreign terrorist organization.
The group was responsible for killing activists and writers in Bangladesh, including a U.S. citizen Avijit Roy, an embassy employee and LGBT activist Xulhaz Mannan, and Bangladeshis Oyasiqur Rahman Babu, Ahmed Rajib Haideer, and A.K.M. Shafiul Islam.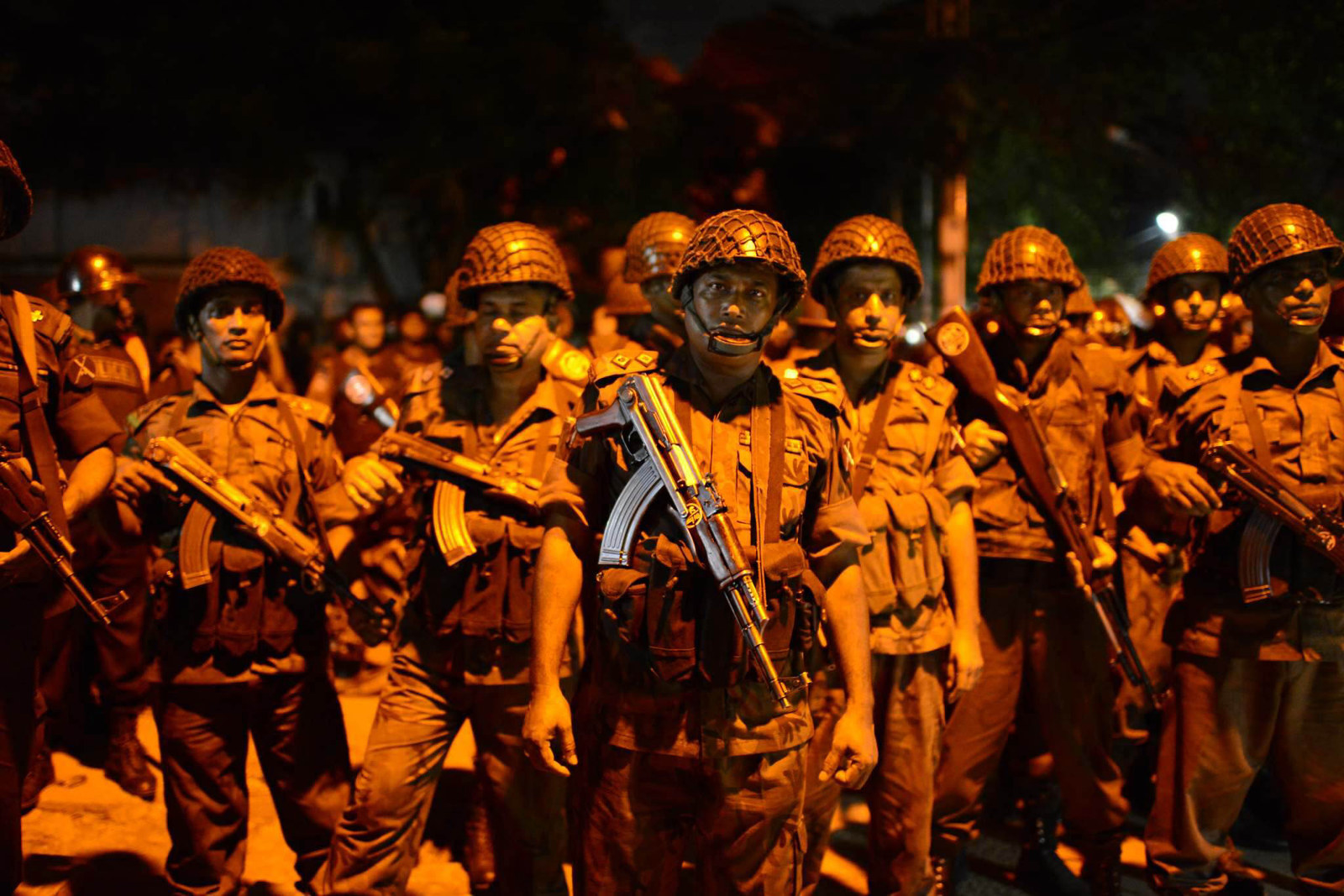 In an April issue of Dabiq, ISIS's propaganda magazine, the militant group devoted a significant section to discussing its operations in Bangladesh, where Islamist fundamentalists have been killing a number of secular bloggers since 2015.
The issue featured a profile of a young Bangladeshi named Abu Jandal al-Bangali, who the magazine said was a passionate jihadi who immediately signed up for martyrdom operation after joining the ISIS training camp in Syria and deeply cared about jihad in his homeland.