Jane the Virgin star Gina Rodriguez gave a moving speech about her family on Friday when she received the young humanitarian award at Variety's Unite4:Humanity event.
When she arrived on stage, Rodriguez was already in tears.
Rodriguez, a Chicago native, talked about how her parents worked hard to provide a good life for her and her two sisters.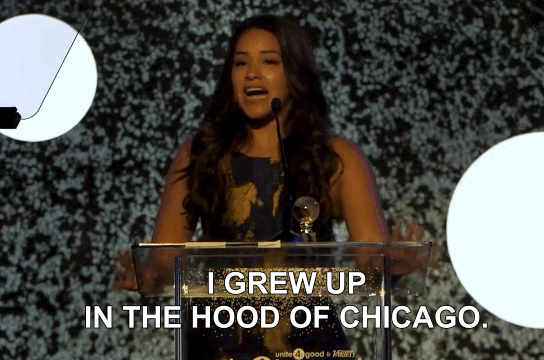 Rodriguez recalled growing up inspired by her father's involvement with labor unions as a teamster, and how her mother often sacrificed personal luxuries to take care of extended family.
She credited them with instilling in her a desire to give back to the community.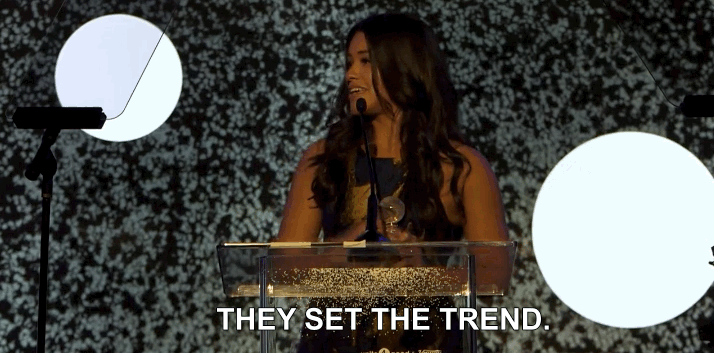 "They taught me that being good was a standard that doesn't need praise or recognition," she said. "That the more you help others succeed, you, too, will succeed."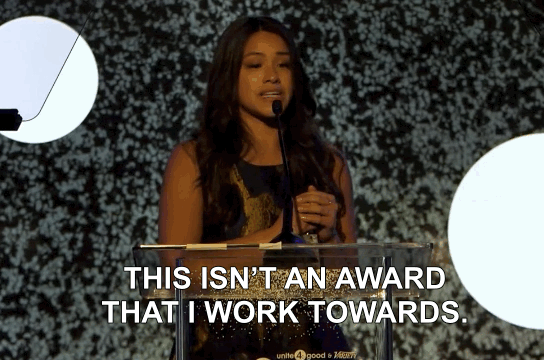 Finally, she dedicated her award to her parents.
You go, Gina.