Former Vanderbilt Football Player Sentenced To 15 Years In Prison For 2013 Rape
The judge, who called the case the saddest he'd ever encountered, gave Corey Batey the minimum term for rape and sexual battery.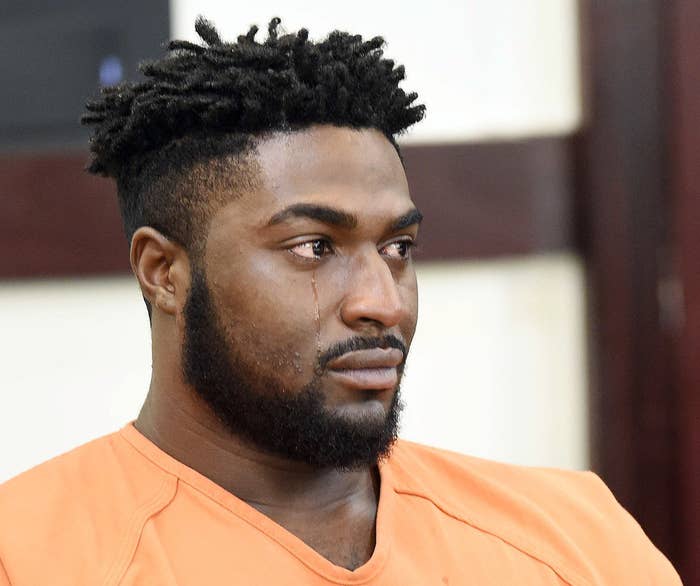 A former Vanderbilt football player convicted of rape and sexual battery from a June 2013 incident was sentenced to 15 years in prison on Friday.
Cory Batey was convicted during a retrial on April 8, 2016, of sexually assaulting an unconscious 21-year-old woman in a Vanderbilt dorm three years ago.
Batey and three other ex-Vanderbilt players were initially found guilty on Jan. 27, 2015. Batey's case and that of another teammate, Brandon Vandenburg — whom prosecutors said encouraged the other men to rape the woman while he passed out condoms and recorded the assault on his phone — were thrown out in June 2015. A juror on the case had failed to disclose that he had been the victim of statutory rape.
Vandenburg was also sentenced to 15 years in prison on July 15 after a retrial.
In court on Friday ahead of Batey's sentencing, the victim read a statement to the court, explaining the continued impact of her assault.
"In this age of technology, anyone I ever meet in my personal or professional life can learn I am a rape victim and the details of the case before I've even fully introduced myself to them," she said, according to the Tennessean.
"The thought of sharing any more of myself that hasn't already been taken from me seems unbearable, and it goes against every instinct that I have," she added.
The victim, whose name has not been disclosed, described parts of her attack from June 2013 in her statement Friday.
"Mr. Batey continued to abuse and degrade me, urinating on my face while uttering horrific racial hate speech that suggested I deserved what he was doing to me because of the color of my skin," she said. "He didn't even know who I was."
Batey also addressed the court Friday, pleading with the judge to grant him the minimum sentence. In the three years since the trial began, he became a father and wanted to be near his son.
"I hope that if not today maybe one day you would find it in your heart to forgive me for any damages I may have caused," Batey said, calling the rape an "unintentional tragedy."
The judge overseeing the case, Monte Watkins, said it was the saddest one he'd encountered in 32 years, and said that everyone involved in the case, despite their court sentences, would be serving for the rest of their lives.
"All of the defendants in this case basically have life sentences," he said, according to the Tennessean. "After they get out of jail or prison they will be on the sex-offender registry for the rest of their lives. That's a life sentence in and of itself."