Former President Jimmy Carter Announces Cancer Has Spread To His Brain
The 39th president of the United States said in a press conference Thursday morning that he would begin radiation to treat the four small spots of melanoma in his brain.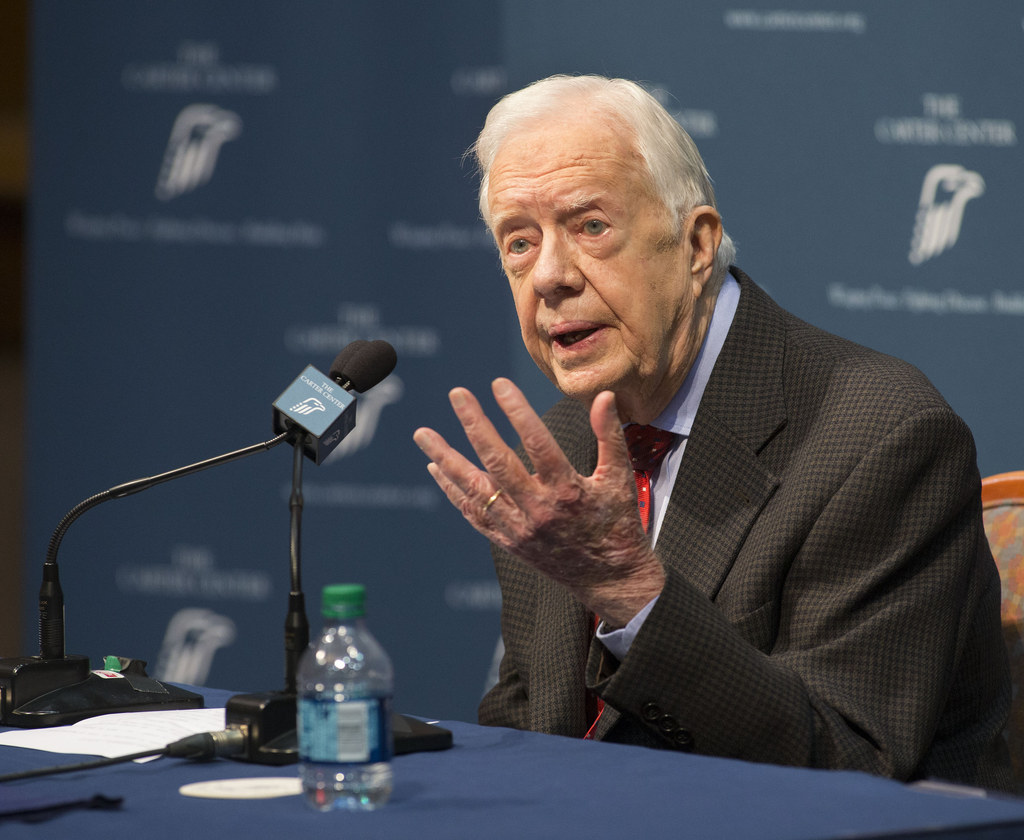 Former U.S. President Jimmy Carter announced Thursday morning that shortly after an operation to remove a tumor in his liver, he learned that melanoma had spread to four different spots on his brain.
Carter, 90, said he would follow his doctors' recommendations for treatment and would undergo his first round of radiation Thursday afternoon.
On Aug. 3, he underwent an operation to remove a growth on his liver. He said Thursday that the tumor was around 2½ cubic centimeters in size, although doctors wound up removing about one-tenth of his liver.
Carter announced on Aug. 12 that cancer had been detected in his body, but did not specify where.
As a follow-up procedure to that operation, Carter had an MRI; that was when his physicians discovered the presence of melanoma, the most serious form of skin cancer, in four small parts of his brain.
"My doctors will also continue to scan other parts of my body to see where the melanoma originated," Carter said, adding that it was likely the cancer may continue to spread.
Carter's treatments will be scheduled every three weeks.
He said he and his wife, Rosalynn, would be "dramatically reducing our work at the Carter Center," the charitable and humanitarian foundation Carter founded after his presidency.
He maintained that he would continue to oversee larger administrative decisions and work with the Carter Center board of trustees, but that his grandson, Jason, would assume his responsibilities as head of the board.
Carter said he initially believed the procedure on his liver had removed all of the cancer from his body.
"I was quite relieved," he said. "And then that same afternoon, we had an MRI of my head and neck."
At that point, he said, "I just thought I had a few weeks left, but I was surprisingly at ease."
Carter said he's had a wonderful life, made thousands of friends, and led an adventurous, gratifying existence.
He said his plans to travel to Nepal in November, a yearly trip the Carter Center has made since 2004, would be determined by the course of his treatment.
"It's in the hands of God, and I'll be prepared for anything that comes."