Six volunteer firefighters in Waxahachie, Texas, were arrested Monday on charges stemming from the alleged sexual assault of a trainee, Fox 4 News reports.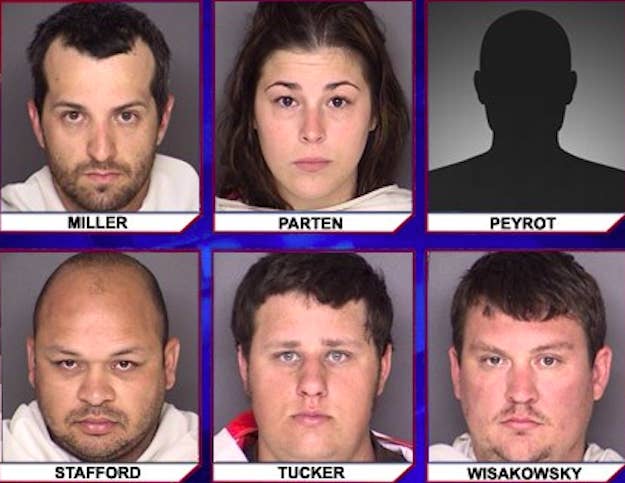 The alleged attack happened in January and may have been in connection with a hazing incident. The arrest warrant affidavit says the group, after failing to find a broom to assault him with, sodomized the victim with a chorizo sausage.
Video of the incident shows the alleged attackers laughing and yelling. The affidavit says the victim threw up after the incident and was then forced to run outside the firehouse nude.
A representative of the Ellis County Jail confirmed with BuzzFeed News the names and ages of those arrested. Keith Wisakowsky, 26; Casey Stafford, 30; Preston Peyrot, 19; Alec Miller, 28; and Blake Tucker, 19, were charged with aggravated sexual assault, with a bond set at $75,000.
In addition, Brittany Parton, 23, was arrested with improper photography or visual recording. Her bond was set at $25,000.
Stafford, Wisakowsky, and Parton have been released.
It is unclear how long each of the perpetrators have been affiliated with the ESD6, though according to his Facebook page, Miller has worked there since 2011.
The department also announced a recruitment last month.
BuzzFeed News has reached out to the Ellis County District Attorney for more information.