Five Deaths And 28 Illnesses Tied To Commercial Caramel Apples
The Center for Disease Control has teamed up with the Food and Drug Administration to investigate the spread of potentially deadly bacteria.
Public health officials have announced five deaths and 28 illnesses across 10 states caused by a germ called listeriosis found in prepackaged caramel apples.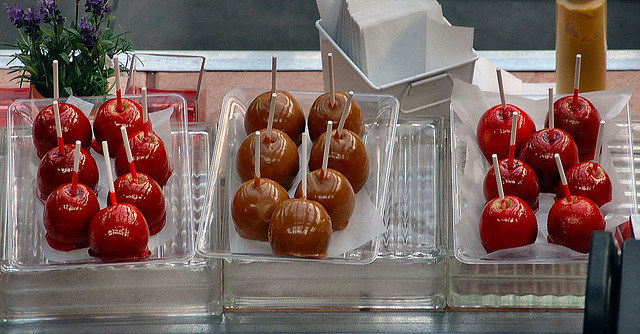 So far, illnesses have been recorded in Arizona, California, Minnesota, Missouri, New Mexico, North Carolina, Texas, Utah, Washington, and Wisconsin.
Symptoms of the disease include occasional instances of diarrhea, followed by fever and muscle aches, according to the CDC. While some people do not begin exhibiting symptoms until months after contracting listeriosis, they are more likely to surface a few days after the initial consumption.
The CDC reports that 26 of the 28 people who contracted the disease have been hospitalized, and that nine of these illnesses are pregnancy-related, meaning that they have been contracted either by pregnant women or newborn infants.
Pregnant women are especially susceptible to listeriosis, along with babies, senior citizens, and those whose immune systems have been compromised by cancer treatments, diabetes, liver disease, kidney failure, or HIV.
The outbreak is currently limited to caramel apples, and no specific brands have been reported to contain the bacteria.
"At this time, no illnesses related to this outbreak have been linked to apples that are not caramel-coated and not prepackaged or to caramel candy," the CDC report reads.
Nonetheless, the organization urges consumers to stop eating prepackaged caramel apples until the disease has been contained, including those that have other toppings like sprinkles, nuts, and candies.
Thumbnail credit Flickr: Paul Goyette / Creative Commons