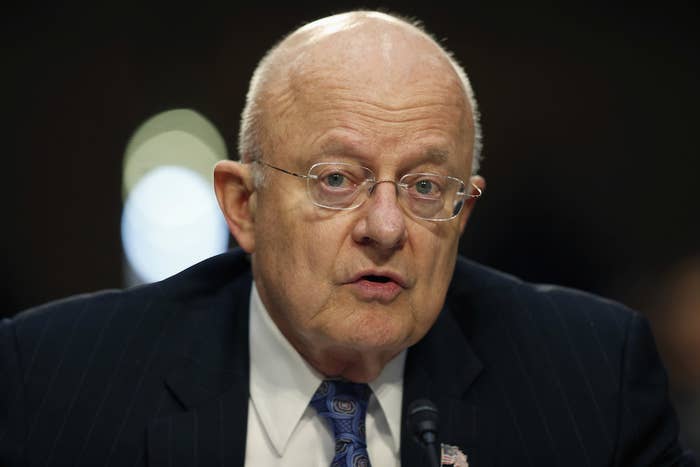 Director of National Intelligence Jim Clapper announced his resignation on Wednesday, saying it "felt pretty good" after more than 50 years of service.
Clapper had repeatedly said that he planned to step down from his position at the end of President Barack Obama's final term in office.
Clapper confirmed his resignation during an Intelligence Committee open hearing on Thursday.
"I submitted my letter of resignation last night," he said. "It felt pretty good."
Clapper has 64 days left in his role, and said that despite rumors that he might stay in his position through the transition of power to President-elect Donald Trump, "I think I'd have a hard time with my wife" if he tried to stay any longer.
Congressman Adam Schiff, a ranking member of the Intelligence Committee, thanked Clapper for his service during the hearing.
"Director Clapper, in particular, I want to thank you for honorably serving us since the 1960s, first as an Air Force officer, later as director of DIA [Defense Intelligence Agency], NGA [National Geospatial-Intelligence Agency], under the secretary of defense for intelligence, and of course for the last six years of DNI," Schiff said.
"You took a position that will still very much in the process of formation, and you gave it substantive and effective content, and we're very grateful for all you have done," he added.