Family members of Thomas Eric Duncan, who died last month of Ebola, announced a settlement with Texas Health Presbyterian Hospital in Dallas on Wednesday.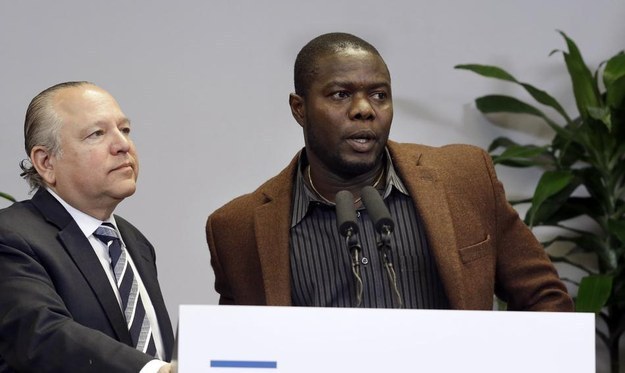 The statement acknowledged that as "part of the healing process, we have again extended our sincere apologies to the family and shared our regret that the diagnosis of Ebola Virus Disease was not made at the time of Mr. Duncan's initial Emergency Department visit."
Attorney Les Weisbrod, who represented Duncan's family, said that Texas Health Resource Foundation will establish a memorial fund in Duncan's name.
"The purpose of that fund is going to be to provide for assistance to the victims of Ebola in Africa," he said.
Duncan, who was from Liberia, was in the United States to visit family in Texas. He arrived at the hospital on Sept. 25 with a recorded fever of 103 degrees and was sent home. The doctor in the emergency room prescribed him antibiotics, and told him to take Tylenol that night. He returned to the hospital on Sept. 30, where he was officially diagnosed with Ebola, and died on Oct. 8.
Duncan was first and only person in the U.S. to die of Ebola. Two nurses who treated Duncan were exposed to the disease. They have since recovered.
Despite the family's previous allegations that Duncan's race or lack of insurance coverage contributed to his misdiagnosis, Weisbrod maintained that the error happened "because of policies and procedures that were not appropriately followed, and were not appropriately in place."