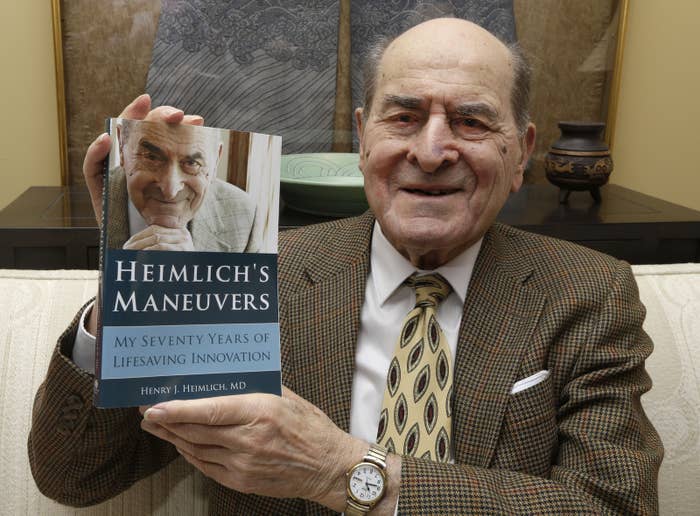 Dr. Henry Heimlich, a surgeon who invented a famous anti-choking maneuver named for him, died Saturday. He was 96.
Heimlich died at a hospital in Cincinnati due to complications from a heart attack he suffered on Monday, his son told the Associated Press.
"My father was a great man who saved many lives," said Phil Heimlich. "He will be missed not only by his family but by all of humanity."
A Cincinnati native, Dr. Heimlich was the director of the city's Jewish Hospital in 1974 when he began to devise a way to save victims from choking.
The method, now known as the Heimlich maneuver, is said to have saved tens of thousands of lives in the US alone.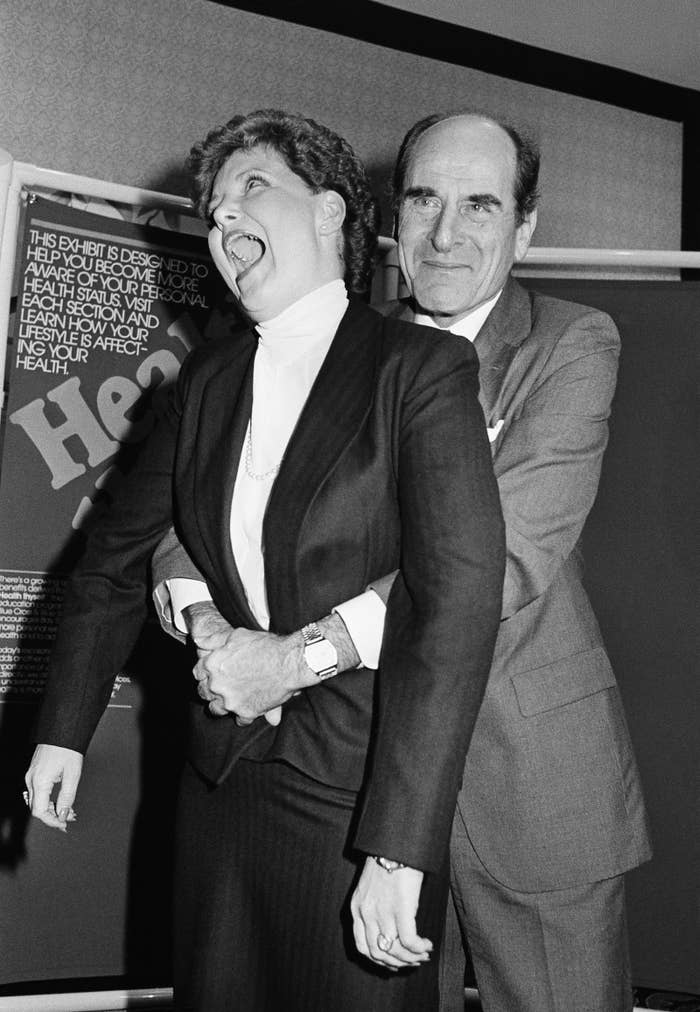 Former President Ronald Reagan, Elizabeth Taylor, Goldie Hawn, Jack Lemmon, Cher, Nicole Kidman, Dick Vitale, and former New York Mayor Ed Koch are among the notable figures on whom the Heimlich maneuver has been used.
In May, Heimlich employed his own technique on an 87-year-old woman who had been choking on a piece of a hamburger.
He initially claimed it was the first time he had ever used the maneuver to save someone's life, but it was later found that he had done it before in 2001 on a man who was choking at a restaurant.
Over the course of his career, Heimlich published more than 100 scientific papers, and presented at more than 250 medical lectures.
He was inducted into the Engineering and Science Hall of Fame in 1984, and into the Safety and Health Hall of Fame in 1993, according to a biography on his website.
"When I look back over the more than seven decades of practicing medicine, I am inspired and humbled by the impact of my work," Heimlich is quoted on his website.
"My interest in saving lives goes beyond simply being fascinated with science. As my parents taught me from a young age, we each have an obligation to give back, to help others in whatever way we can. True happiness comes from the giving of oneself," he said.
CORRECTION
Halle Berry has said she did not have the Heimlich maneuver performed on her. This article previously misstated she was once a recipient of the maneuver.