So, the Iowa Caucuses begin Monday, and Donald Trump has returned to the Hawkeye State to campaign like crazy in the final stretch.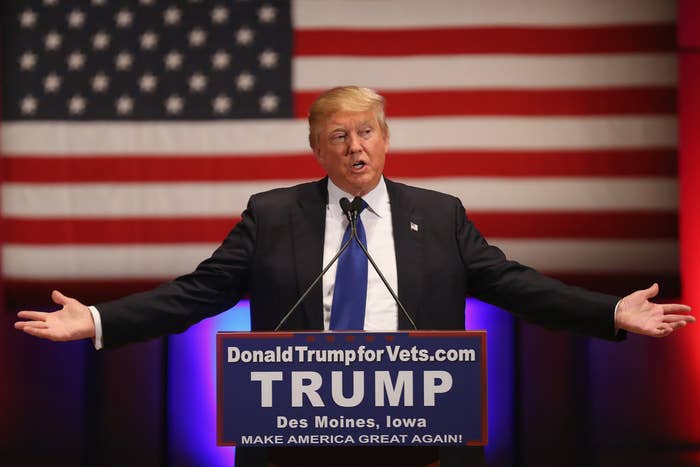 When the stakes are this high, every single detail is crucial and every bit of a rally is stage-managed.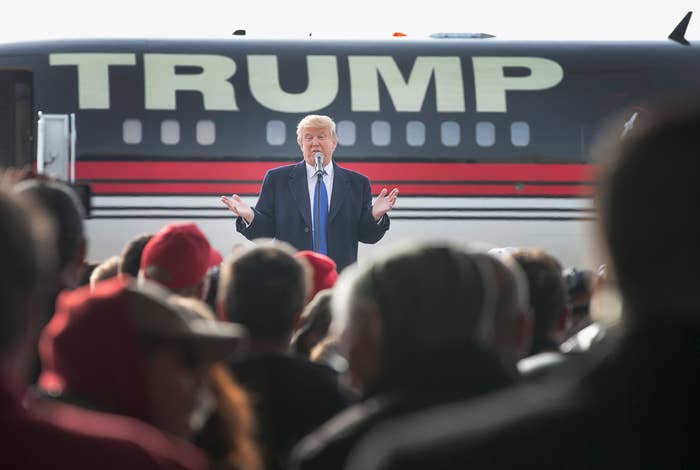 So, you see it wasn't enough for Trump to simply announce his arrival verbally on Twitter...
The man needed to make a 🎶 musical entrance 🎶 the people would remember him by. Something classy. Something...presidential.
So what better song to blast as he walked off his private plane at Dubuque Regional Airport than the theme from the 1997 Harrison Ford film Air Force One?
That's right: the front-running Republican candidate landed in Iowa playing music from the movie where the president tries to rescue passengers from a terrorist attack.
🇺🇸🇺🇸🇺🇸🇺🇸🇺🇸🇺🇸🇺🇸🇺🇸🇺🇸🇺🇸🇺🇸🇺🇸🇺🇸🇺🇸🇺🇸🇺🇸🇺🇸