Detroit Teachers File Lawsuit Against School District For Deplorable Conditions
An educator advocacy organization has charged the public school system for failing to provide a "minimally adequate education."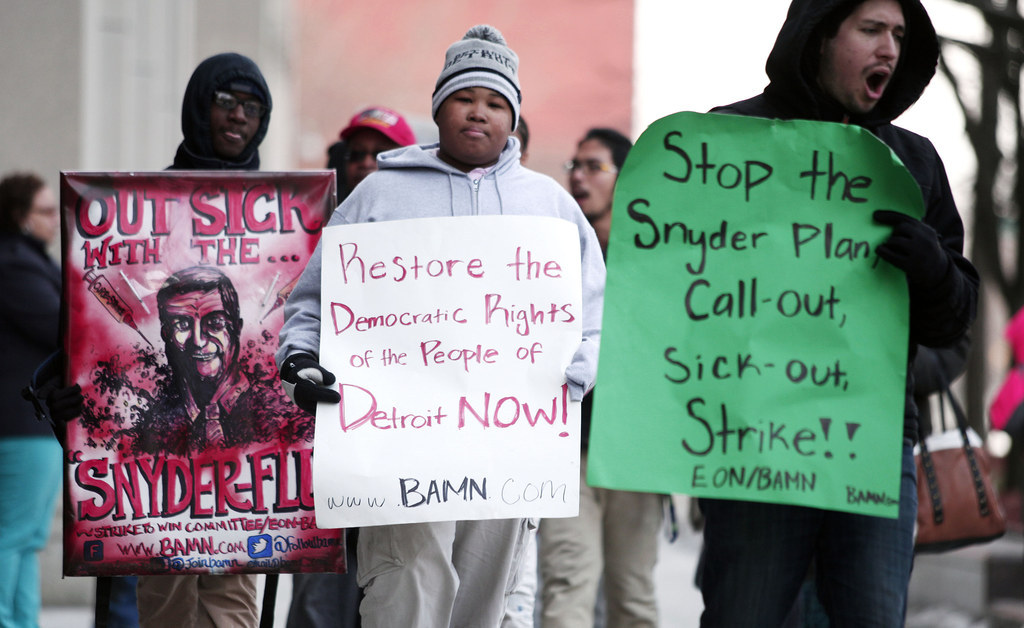 The American Federation of Teachers on Thursday announced that it had filed a lawsuit in state court against the Detroit public school system and its state-appointed Office of the Emergency Manager, Darnell Earley, for failing to provide a "minimally adequate education."
During a press conference, AFT administrator Ann Mitchell said that the organization was charging the school district and Earley with having "allowed the fiscal situation to deteriorate so severely."
She added, "Conditions are so severe that students, teachers, school employees, and all others that enter the building are risking their safety."
In the midst of a declining economy, Detroit Public Schools (DPS), the largest district in the state, has struggled to maintain the quality of its 104 campuses, according to the suit.
In 1999, the state of Michigan assumed control over the system. On January 13, 2015, Governor Rick Snyder appointed Darnell Earley as the DPS emergency manager. It currently faces a deficit of $515 million.
Notably, from September 2013 to January 2015, Earley was the emergency manager for the city of Flint, which is currently embroiled in a lead water crisis that has resulted in elevated levels of the chemical in residents' blood.
Detroit parents whose children are or have been enrolled in some of Detroit's public schools described on Thursday the deplorable conditions they've dealt with over the years.
The lawsuit cites grievances that include "black mold, bacteria, freezing
cold temperatures in classrooms, rodent and insect infestations, exposed wiring, hazards that could lead to incidents of tripping, and falling debris."
It also noted that some students were "suffering from respiratory illnesses from the toxic environment."
Shonique Kemp, a mother of three and one of the plaintiffs in the suit, said during the press conference that some schools did not have functioning drinking fountains and that she had seen mold in others.
"There is a high level of kids with asthma, including my own," she said. "I have asthma myself, and sometimes when I go up to the school I feel sick."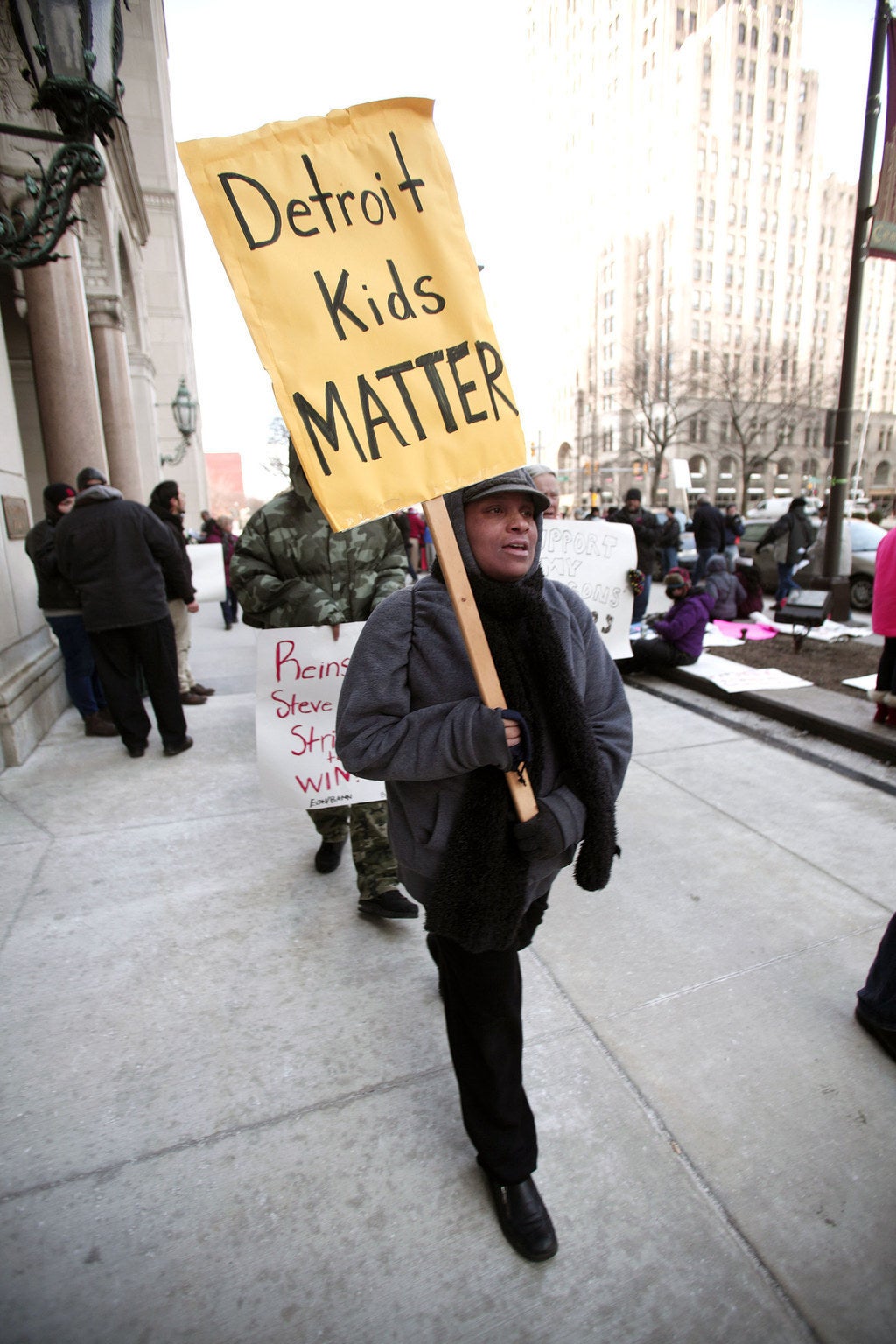 Demonstrators protest a hearing that decided whether or not to order an end to the "sick-out" by Detroit Public School teachers and organizers on Jan. 25, 2016.
Christopher Robinson has two children: One is a current DPS student, while another is a freshman in college. He emphasized that the lawsuit filed today reflects issues that have persisted for years.
AFT national president Randi Weingarten charged the DPS for its failure to provide students the right to a safe, quality education.
"Teachers are working their hearts and souls out," she said. "How dare we tell children that they need to also work their hearts and souls out, and then provide them with schools that are deplorable in terms of their conditions, and as dangerous as they are deplorable?"
Weingarten, who is based in Washington, D.C., said that she had once toured Cody-Detroit Institute of Technology College Prep High School. The school did not provide its students with internet access.
In a statement sent to BuzzFeed News, Earley said that the responsibility to repair Detroit's dilapidated public schools belongs to the Michigan state government.
"My team and I have worked hard to develop and implement a comprehensive restructuring plan that has taken a financially broken educational system and transformed it into one that, but for its long-term debt, has eliminated it structural budget deficit," he said.
He added that "now it is critical that the Michigan legislature invest the critically necessary funds in the new Detroit Public School system that have been proposed in Gov. Snyder's education reform plan."
On Jan. 20, 2016, 88 Detroit schools were forced to close for the day when a slew of teachers called in sick to protest the schools' fraught conditions and lack of action taken to revive them.
"Educators and parents have been raising the red flag for years about dangerous school conditions, only to be snubbed, ignored and disrespected by DPS and the emergency managers, including Earley," said AFT interim president Ivy Bailey.
"The state has brought the school district to its knees, and now it's time to give up the reins."
Read the full lawsuit below.