Cruise Ship Worker Killed While Working On Elevator
A Carnival spokesperson said the crew member died while working on the elevator, causing blood to spill between the doors. WARNING: This post has a graphic image.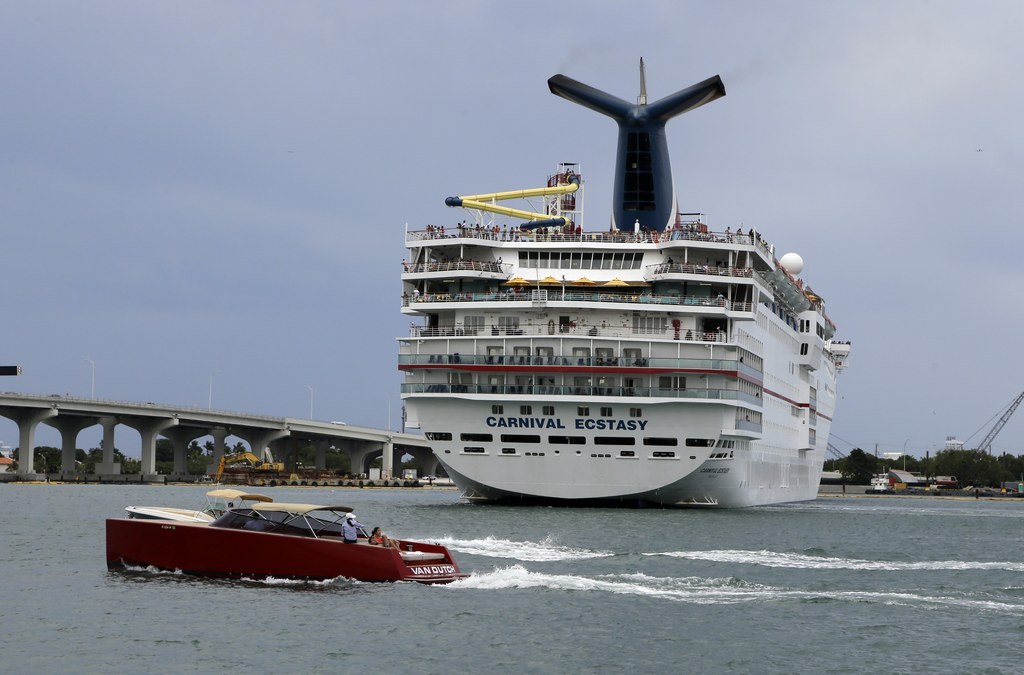 Passengers aboard the Carnival Ecstasy cruise line encountered a graphic sight on Sunday when a crew member died while working on one of the ship's elevators, causing blood to spill between its doors.
The incident took place around 6:15 p.m. on December 27, according to a Carnival statement sent to BuzzFeed News.
Matt Davis, a passenger aboard the Carnival Ecstasy, was headed to dinner with his family Sunday night when they saw blood in the elevator.
He told CNN that he saw "the elevator with just blood coming down like a sheet and not stopping."
"It was a real life scene of The Shining," David added.
Miami-Dade Police officers identified the victim as 66-year-old Jose Sandoval Opazo from Italy. He was an electrician for Carnival.
The MDPD homicide bureau is still investigating the cause of Opazo's death.
"The company extends its heartfelt sympathy to the family and loved ones of our team member," the Carnival statement read.