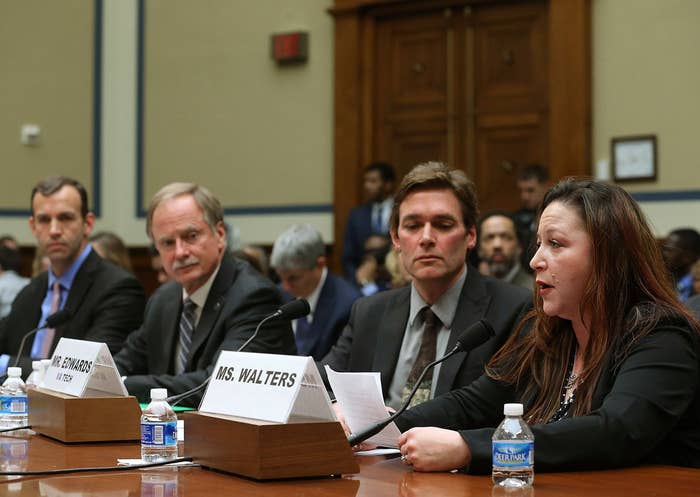 Members of the two government agencies related to the lead-contaminated water crisis in Flint, Michigan faced public questions from members of Congress on Wednesday.
Representatives from the Environmental Protection Agency (EPA) and the Michigan Department of Environmental Quality (MDEQ) testified before the House Committee on Oversight and Government Reform, which is investigating possible violations of the federal administration of the Safe Water Drinking Act. Mmebers of Congress repeatedly pointed out that who key players in the crisis were noticeably absent: Gov. Rick Snyder, and the former state Office of Emergency Management head he appointed to Flint in 2013, Darnell Earley.
Pennsylvania Rep. Matt Cartwright accused Snyder of "hiding," and said it was "crazy" that the state representatives sent to Washington, D.C. "did not have personal knowledge of the subject."
Snyder's office told BuzzFeed News he was not invited to testify.
During the opening remarks, Michigan Rep. Dan Kildee pointed out that OEM, then headed by Earley, didn't properly test the water after the decision to switch water sources from Detroit to the Flint River was made.
He also expressed his concerns with state officials' dismissal of Flint residents' early concerns over water quality.
"At one point," Kildee said, "a state official, after the lead data had already been made known to them, told people in Flint that they should 'just relax.'"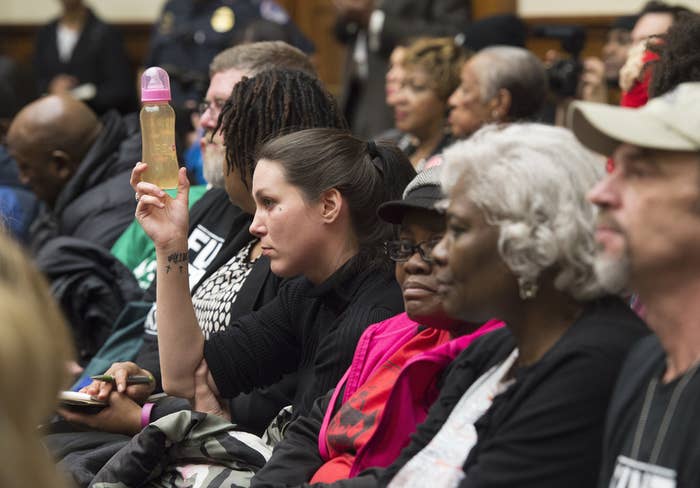 LeAnn Walters, a Flint resident and parent known for her involvement with independent water researchers, said during her testimony that the lead contamination crisis has tarnished her relationship to her home, which once used to be a place of peace and safety.
"Now my home is known as Ground Zero," said Walters, whose child has been diagnosed with lead poisoning.
The water in her home has been tested for lead three times by the city, she said. The results showed that her water contained 104, 397, and 707 parts per billion (ppb) of lead.
According to the EPA's Lead and Copper Rule, readings above 15 ppb warrant a notification to the public about the steps taken to address the issue cauing the lead to appear in water.
Walters credited EPA water expert Miguel Del Toral for his efforts to study what was going on in Flint and advocate on behalf of its residents. Del Toral sent an email to Snyder's office last October questioning the state's methods for testing Flint's water, suggesting that by pre-flushing it, they skewed the likelihood of an accurate lead measurement.
According to Walters, shortly after he publicized Del Toral's findings, the EPA attempted to silence him.
"He was advised by the ethics committee not to talk about Flint, or to anyone from Flint," she said, adding that he was allegedly precluded from responding to media requests.
Michigan Rep. Tim Walberg asked Joel Beauvais, an administrator for the EPA's office of water, if he believed Del Toral had been punished for his involvement in the Flint community. Beauvais responded that he was "not aware" of any such retributions.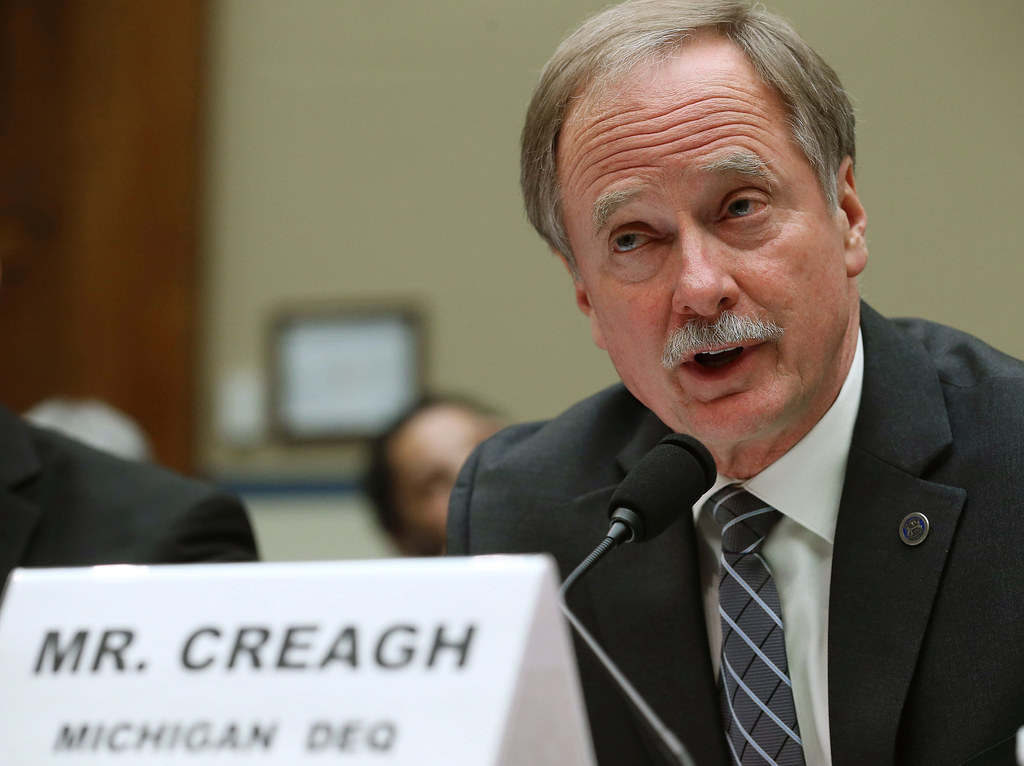 And Virginia Tech professor and environmental engineer Marc Edwards said that if the EPA's did try to silence Del Toral, it was "not in writing, but the way EPA operates, people who are causing trouble doing their job are prevented from doing their job."
Edwards, who spearheaded the university's examination of Flint's water in 2014 and has appeared before Congress twice before, said, "residents have been living a surreal experience: Part '1984,' part 'Enemy of the People.' I'm ashamed that the industry I belong to has allowed this to occur."
When Rep. Cartwright asked MDEQ director Keith Creagh why his office approved the switch from Detroit to the Flint River as a water source when another emergency management administrator rejected the suggestion in 2012, Creagh said, "I don't have knowledge of that conversation or that decision."