Company Behind Price Hike For Life-Saving Drug Prepares For Questioning
On Friday, the company behind the 5,000% price increase for the drug Daraprim will face a round of questioning by the House Committee on Government Oversight and Reform.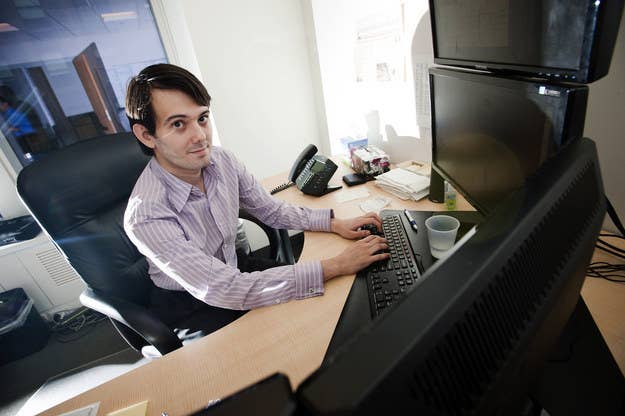 Turing Pharmaceuticals, the company that came under fire for increasing the cost of a life-saving drug by 5,000%, has submitted a request to the FDA to begin research on a new drug to treat epilepsy, at the same time the beleaguered company is preparing for a congressional deadline on Friday as it investigates the Daraprim price increase.
Turing has also hired a well-known legal and lobbying firm to help it present its case to Congress.
Turing Chief Executive Officer Martin Shkreli made headlines on September 20 when he announced that Turing would increase the cost of Daraprim, a drug it had acquired that is used to treat toxoplasmosis, from $13.50 to $750 per tablet.
On September 21, Maryland Rep. Elijah Cummings and Sen. Bernie Sanders of the House Committee on Government Oversight and Reform announced an investigation into Turing's price increase.
They requested that several documents pertaining to the company's revenue from selling Daraprim be handed over by this Friday.
Shkreli revised his statement on September 22, promising that while the cost of the drug would increase, it would not cost the initially projected $750.
The same day Shkreli said he would adjust the cost of Daraprim, Turing submitted its first Investigational New Drug (IND) request to the FDA to begin clinical research on a new drug used to treat patients with severe forms of epilepsy. Its research name is TUR-004.
In a statement, Shkreli called TUR-004 "the first of multiple investigational new drug applications we expect to file in the next twelve months as a result of our focused research and development programs."
Turing spokesperson Allan Ripp told BuzzFeed News that the IND was not planned as a result of the onslaught of public criticism aimed at the company over the Daraprim price hike.
"There is zero connection between that and TUR-004," he said. "Turing is also very much a research and development company."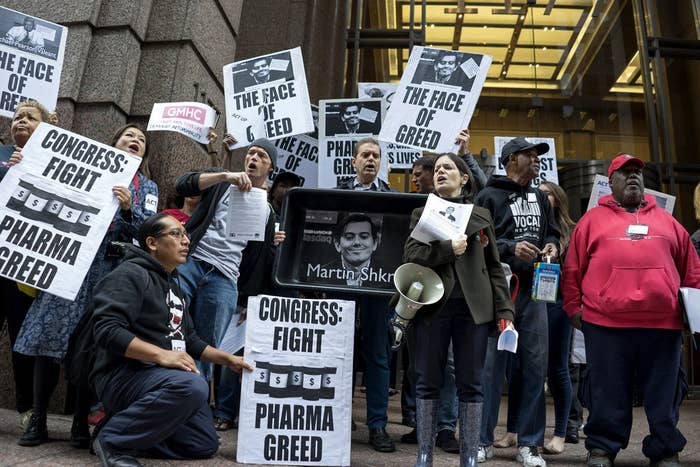 Ripp said that the company was "preparing its responses" it anticipates from the House Committee on Government Oversight and Reform following its review of requested documents, and has hired a big law and lobbying firm to help.
Ripp confirmed to BuzzFeed News that Turing had recently hired Buchanan Ingersoll & Rooney, which he called a "highly respected" firm in its dealings with legislative affairs.
"It's important to have very experienced veteran council on Capitol Hill," he said. "You can't go into those kinds of things without the proper sherpa."
He could not provide further details on the nature of the congressional questioning.
Critics of the Daraprim price increase told BuzzFeed News that those who rely heavily on the drug, which include pregnant women with toxoplasmosis to people living with HIV and certain forms of cancer, could face difficulties in acquiring the drug with its new price tag.
Kelsey Louie, CEO of the Gay Men's Health Crisis (GMHC), told BuzzFeed News the people who rely on Daraprim would be left hoping their insurance covered the change in price.
"For people who rely on Medicaid, or those who are middle class and rely on insurance, it might mean a choice between a meal or medication," he said. "These are not choices people should have to make."
Cheryl Fish-Parcham, a private insurance program director for patient advocacy group Families USA, told BuzzFeed News that patients whose insurance companies will not accommodate for the adjusted price of Daraprim are left with few options.
Those with fixed incomes, or those who would face an increased co-pay for Daraprim, would have to appeal to their health care plan through their insurance company to keep the price fixed, she said.
"Otherwise, they're footing the bill," she said. "Sometimes they reach out for charitable assistance, but those are really hard to find."
But Ripp maintains that the Shkreli's decision to raise the price of the drug was rooted in good intentions.
"Shkreli wasn't trying to deny the drug to anyone nor squeeze people with limited budget," he said. "He's a save-the-world idealist as much as a profit-driven investor."