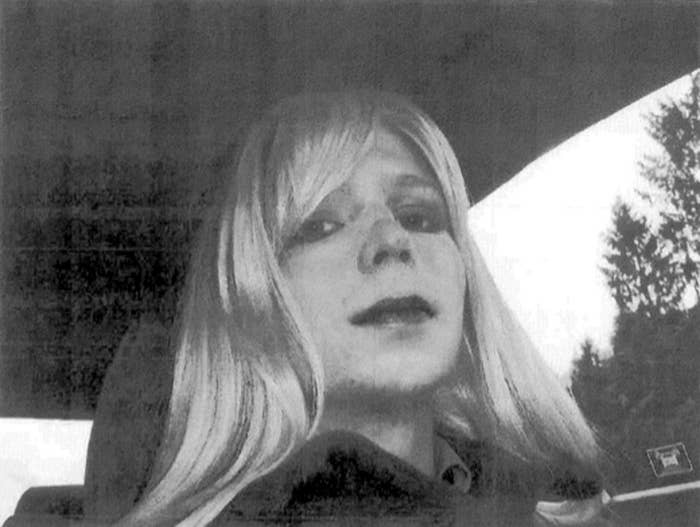 Chelsea Manning, a former US soldier currently serving 35 years in prison for violating the Espionage Act, was on Friday sentenced to 14 days of solitary confinement for charges related to her attempted suicide in July.
A three-member prison disciplinary board handed down the punishment, according to a release from digital rights group Fight for the Future. The charges are directly related to her suicide attempt, and for keeping an unmarked book in her cell.
Of the 14 days of solitary confinement, seven will be "suspended," meaning that if Manning violates any other rules over the next six months, the seven days come back.
Manning released a statement through the organization, saying that she was "presented evidence and was allowed to question witnesses through the board president."
After a four-hour hearing, it took 30 minutes for the board to reach its decision, Manning said.
"I was found guilty of the 'Conduct Which Threatens' charge," she said. "This charge was for the suicide attempt."
She was also found guilty of the Prohibited Property Charge, given for her possession of an unmarked copy of Hacker, Hoaxer, Whistleblower by Gabriella Coleman.
"I am feeling hurt. I am feeling lonely. I am embarrassed by the decision. I don't know how to explain it," she said, and thanked people who had sent "warm messages of love and support."
Fight for the Future added in its statement that several Manning supporters had gone on a hunger strike and participated in other forms of protest until the government agreed to provide her with some of the health care she needs.
After being convicted of violating the Espionage Act in 2013, Manning announced that she would live out the rest of her life as a woman.
The Army agreed to supply her with hormone transition therapy and last week the Army said that it would supply her with gender transition surgery. Fight for the Future argued that Manning's suicide attempt – which occurred prior to the decision to allow gender transition surgery – was a result of the government "systemically denying" her access to medical treatment for gender dysphoria.