This is the cake served at former President Obama's Commander In Chief Ball on Jan. 21, 2013, after his second inauguration.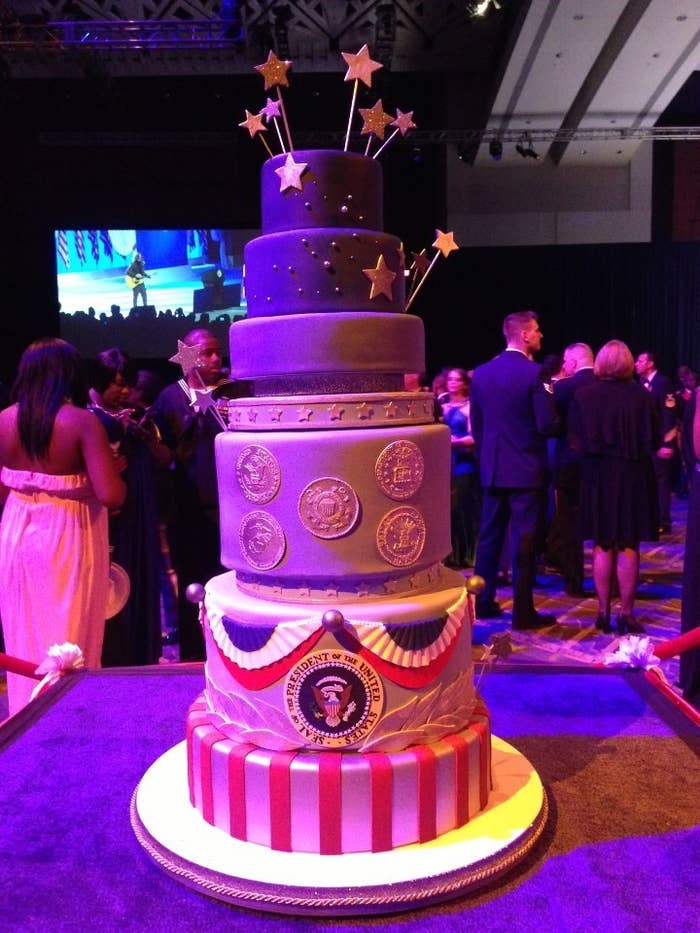 And this is the cake that was served at President Donald Trump's Salute to Our Armed Services Inaugural Ball on Friday.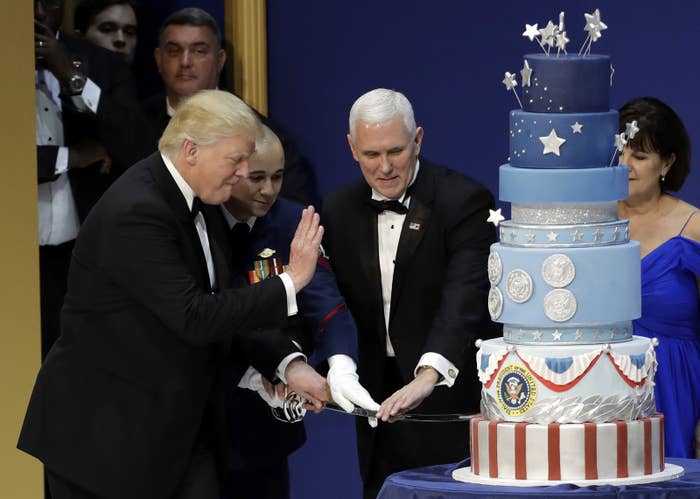 👀 👀 👀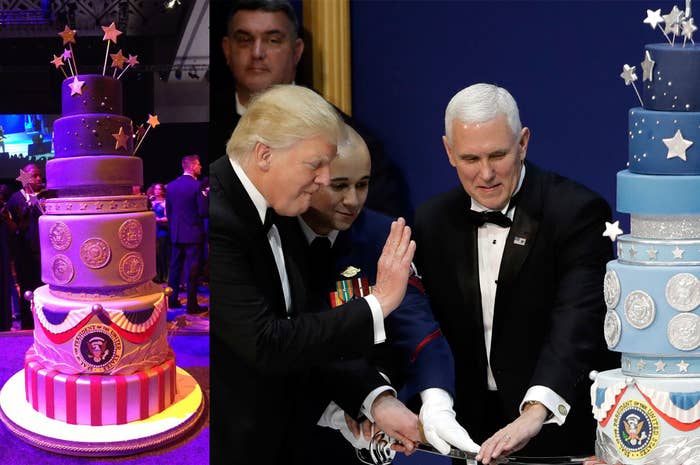 Goldman tweeted about the ~similarity~ Friday night, noting that he did not bake the cake that was served at Trump's ball.
People were extremely confused and began to share the desserts online using the hashtag #CakeGate.
This is not the first time since his inauguration that Trump has borrowed something from Obama. For a short time yesterday, his new @POTUS Twitter account featured a banner photo from Obama's 2009 inauguration.
On Saturday, the bakery that did create the cake, Buttercream Bakeshop in Washington, DC, posted a statement on Facebook saying that Trump's committee had commissioned the cake to look exactly like Duff's.
The company added that they donated proceeds from the cake to the Human Rights Campaign because "basic human rights are something every man, woman and child~ straight, gay or the rainbow in between~ deserve!"
BuzzFeed News has reached out to Buttercream Bakeshop and the Trump's inaugural committee for comment.
CORRECTION
The banner photo initially featured in Trump's new @POTUS Twitter account was from Obama's 2009 inauguration. A previous version of this post misstated the date.