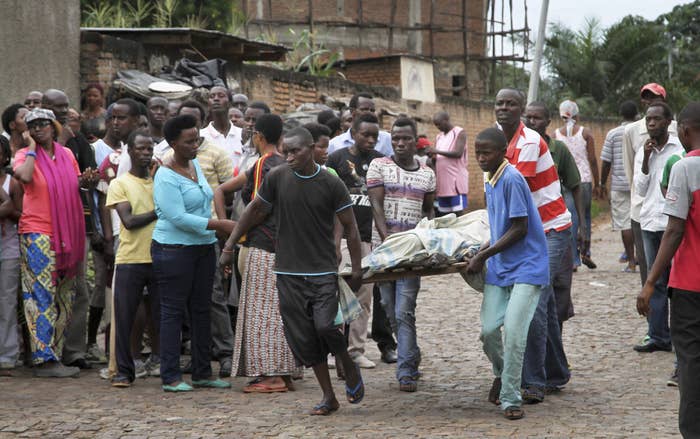 The U.S. State Department on Sunday warned American citizens against traveling to Burundi, after more than 100 people were killed in two days of violence in the African nation's capital.
"The U.S. Department of State warns U.S. citizens against all travel to Burundi and recommends that U.S. citizens currently in Burundi depart as soon as it is feasible to do so," the department said in a statement.
Additionally, all dependents of U.S. government personnel in the country, as well as all non-emergency personnel, have been ordered to leave as a result of the violence.
Burundi has been plagued by political and civil unrest since a disputed election earlier this year. Authorities say the past few days have been the deadliest period for Bujumbura, the capital, since an attempted coup in May.
On Friday, 87 people were killed in Bujumbura in a shooting attack on military facilities.
An additional 28 victims were found Saturday across three different neighborhoods in the city, according to the Associated Press.
As of Saturday, law enforcement officers were yet to identify suspects.
Several eyewitnesses told the AP they saw dozens of victims with bullet wounds in their heads, and that some were found with their hands tied behind their backs.
The witnesses spoke anonymously out of concern for their safety.
One person told the AP that he saw as many as 21 dead bodies in the neighborhood of Nyakabiga on Saturday.
Another talked about the body of a 14-year-old boy who was reportedly on his way to buy sugar in the Jabe neighborhood when he was fatally shot.
In Musaga neighborhood, six more bodies were found.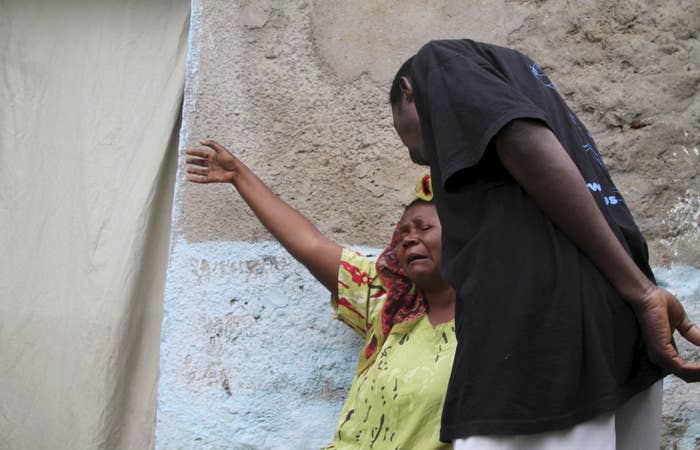 On Friday, Musaga was the site of attacks from unidentified gunmen on three military facilities.
Army spokesman Col. Gaspard Baratuza announced 87 people were killed Friday, including eight military personnel, according to the AP. Authorities arrested 45 assailants.
The violence resulted in cancelled flights into Burundi from Kenya Airways and RwandAir, Reuters reported.
Burundi presidential spokesperson Willy Nyamitwe tweeted on Saturday that the attackers used rifles and other heavy weapons.
Violence resurfaced in Burundi in late April, when President Pierre Nkurunziza announced he was seeking a third term in office. The move, which would violate a peace agreement reached in 2005, sparked massive protests and an attempted coup.
U.S. State Department spokesperson John Kirby on Friday released a statement condemning the attacks, saying that Washington was "deeply alarmed" by the continued violence.
Kirby urged "high-level political dialogue between the government and opposition" in order to reach a resolution.
"What is the international community waiting for?" businessman Gerald Bigirimana told the AP. "Will they intervene when there are no more people in Burundi?"