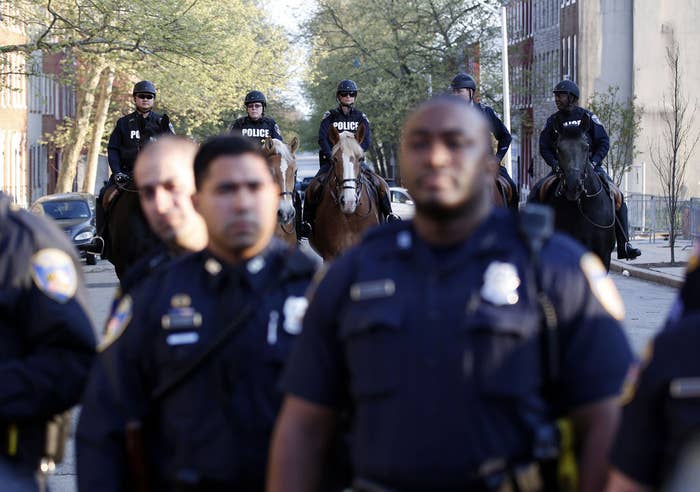 Baltimore Police Commissioner Anthony Batts detailed the size and extent of the ongoing investigation into the death of Freddie Gray in a news conference Friday.
So far, a task force comprising more than 30 people has conducted "dozens of interviews," Batts said.
"The picture is getting sharper and sharper as we move forward," he said, adding that "video footage that may have caught a single moment of the incident is under review."
That footage would be released later in the day, he added.
The commissioner maintained that the department would not release all the details of the investigation in order to maintain the integrity of the case, but acknowledged some of the misconduct believed to have led to Gray's fatal apprehension.
The fact that Gray was not buckled into his seat in the back of the police vehicle is an oversight for which Batts said there is "no excuse, period."
He also confirmed that the officers who apprehended Gray on April 12 "failed to give [Gray] medical attention in a timely matter, multiple times."
Baltimore Deputy Commissioner Kevin Davis also said that a still photo obtained from one of the videos of Gray's apprehension has been studied by the investigative team and will be released later today.
He said that the probe is "far from complete," but that the department would soon present its findings to the state attorney's office.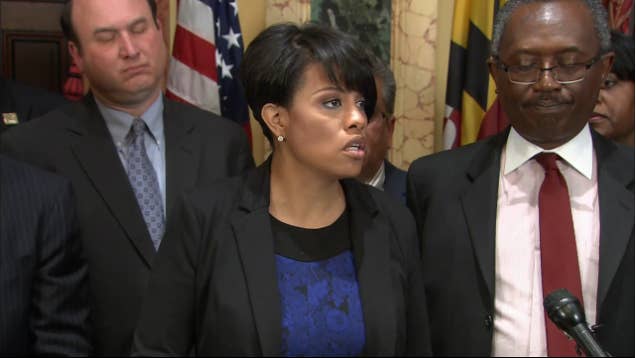 Baltimore Mayor Stephanie Rawlings-Blake told reporters earlier on Friday that she was fully committed to seeking justice in the April 19 death of 25-year-old Freddie Gray, who sustained fatal spinal injuries during a police arrest.
The mayor was joined at the news conference by community organizers and ministers, many of who have attended protests that have popped up in response to Gray's death.
"This is a horribly tragic incident, and I'm determined to get to the bottom of it," Rawlings-Blake said. "I pledge to take corrective action."
A police department investigation into the arrest and resulting death remained ongoing, she said, adding that the city welcomed the Department of Justice's involvement in the case.
Asked whether she would call for the resignation of Baltimore Police Commissioner Anthony Batts, Rawlings-Blake said that while she understood why protesters were demanding the action, it was "not on the table."
"I understand when there is a situation such as this, a desire to say, 'Someone's got to pay. Someone's got to go,'" she said. "It's not that I don't understand that sentiment, but I want to put it in context."
Rawlings-Blake added that a more detailed update of the investigation would come later in the day, and that while she recognized the public's right to protest, she said the demonstrations should "help us, not to hurt us."