A massive, 55-car pileup on an icy Baltimore highway Saturday morning resulted in at least three people being killed and 15 others becoming injured, according to city officials.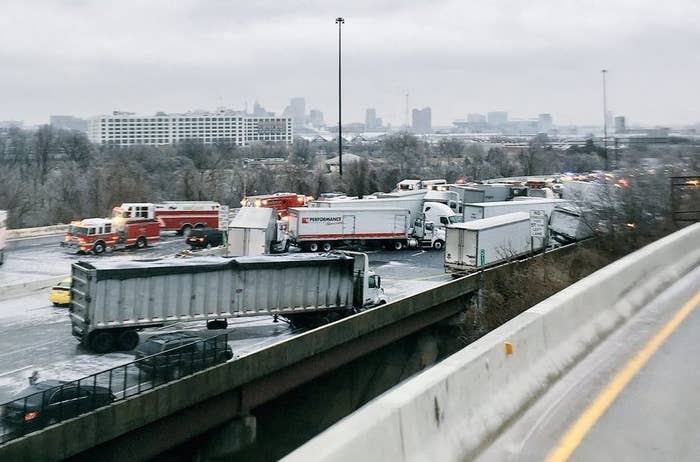 Baltimore Mayor Catherine Pugh said the crash was caused by a gas tanker that careened over the side of the interstate.
"A fuel truck did overturn and explode, helping to create this pileup," Pugh said in an interview on CNN. "This is the worst accident that we've seen."
The Baltimore Sun reported a total of three people were killed in the series of crashes, quoting city and hospital officials.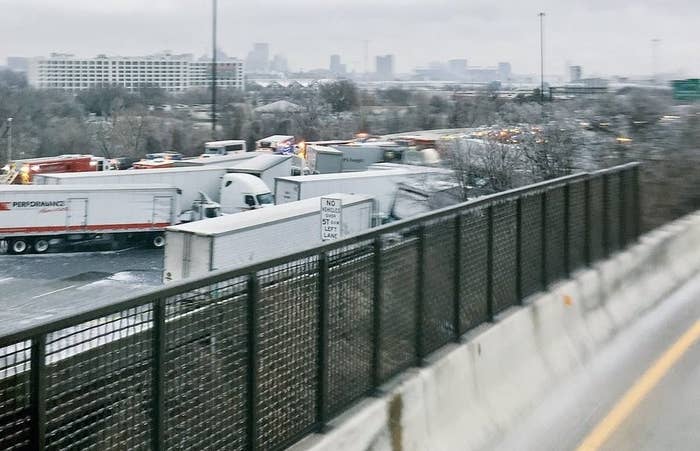 The crash took place around 5:30 a.m. on Interstate 95 when the gas tanker truck flipped over and fell off an elevated portion of the highway, Baltimore city fire officials told local NBC affiliate WBAL, resulting in the massive, 55-car pileup.
The Maryland Transportation Authority (MDTA) and the Baltimore City Department of Transportation are leading efforts to sift through the crash with support from the police department.
The Interstate 95 and six other roadways are currently closed or detoured, and the Department of Transportation has issued several advisories about closures on other roadways amid wintry conditions.
"What we're warning people to do is stay off the streets," Pugh said on CNN. "I'm not talking about the cars, I'm talking about people walking out of their house. I almost fell down the steps this morning coming out of my own home."
Pugh said officials have used more than 2,000 pounds of salt in an attempt to clear the roads.
"Be conscious of the fact this is not snow, this is ice," she said.
BuzzFeed News has reached out to the MDTA, Baltimore Police Department, Baltimore City Fire Department, and the Baltimore City Department of Transportation for more information.