Shawty Lo, an Atlanta rapper best known for the song "Dey Know," was killed Wednesday morning in a car accident in Georgia.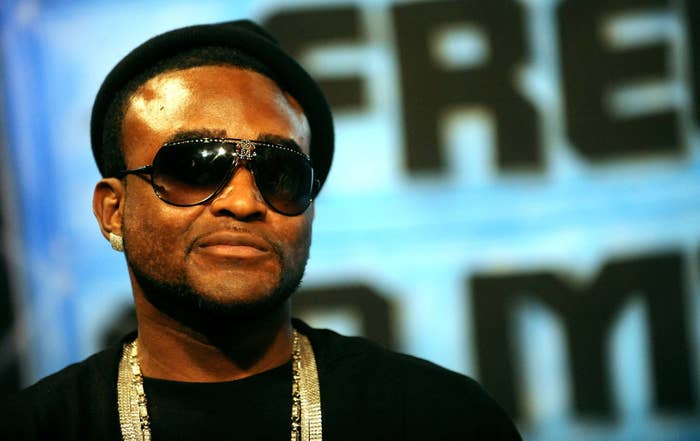 Two other women were injured in the crash.
Fulton County Police spokesperson Maureen Smith told BuzzFeed News that officers responded to reports of a single-vehicle accident Tuesday at approximately 2:20 a.m.

Upon arrival, authorities found that a car had struck a couple trees and caught fire. Shawty Lo, who was born Carlos Walker, appeared to have lost control of the wheel and was ejected from the vehicle. He pronounced dead at the scene.
There were two female passengers in the car who managed to escape. They were transported to the hospital and treated with non-life threatening injuries, Smith added. The department has not confirmed their identities.
Atlanta radio host Ryan Cameron tweeted Wednesday morning that Shawty Lo's manager confirmed his death to him.
Shortly after, the rapper's official Twitter account announced his death.
Shawty Lo was known as a member of the Atlanta rap group D4L, who created the song "Laffy Taffy" in 2005.
As a solo artist, Shawty Lo was behind the hit song "Dey Know."
The television network Oxygen once had plans to air a show about the rapper's family — he had 11 children with 10 women — but a series of protests, including a petition that circulated on Change.org, led to it being scrapped.
People took to Twitter on Wednesday to express their condolences.