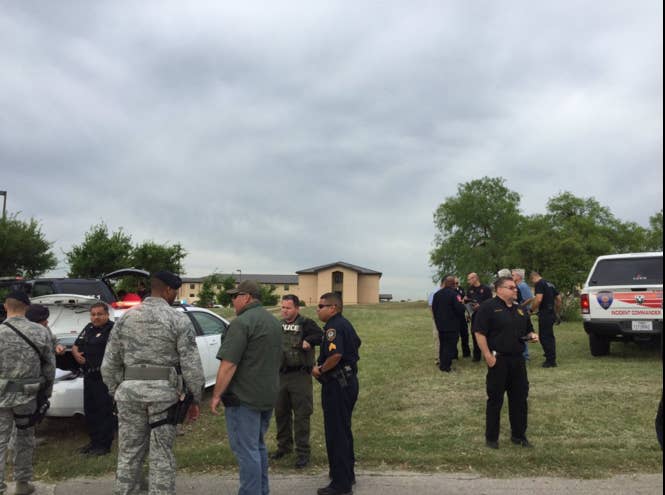 A shooting Friday at Lackland Air Force Base in San Antonio, Texas, has left as least two people dead in an apparent murder-suicide, the Bexar County Sheriff's Office said.
"We do believe the shooter is accounted for," a sheriff's official said. "We are still trying to determine if there are other victims."
"Two people are dead and we are actively looking for any other victims...we do believe the shooter is one of the people whose body was found...until we are able to gain entry to locked rooms" we won't know for sure, the official added. "We don't believe there are any other shooters."
The FBI is on scene and will take over the investigation.
The sheriff's office said there was an active shooter situation on the base around 9:50 a.m. local time.
Shortly after, officers arrived on the base to begin clearing buildings.
The Joint Base San Antonio — which is comprised of Lackland AFB and two other bases — issued an alert of a "real world active shooter situation" on Facebook, and advised people to call 9-1-1 if they detected suspicious or threatening activity.
BuzzFeed News has reached out to Bexar County Sheriff for more information.