Doctor Aiding Victims Of Chad Bombing: "I Had Never Before Seen These Types Of Injuries"
Doctors Without Borders faced difficulties caring for the 200 people injured by the triple suicide bombing in Chad on Saturday.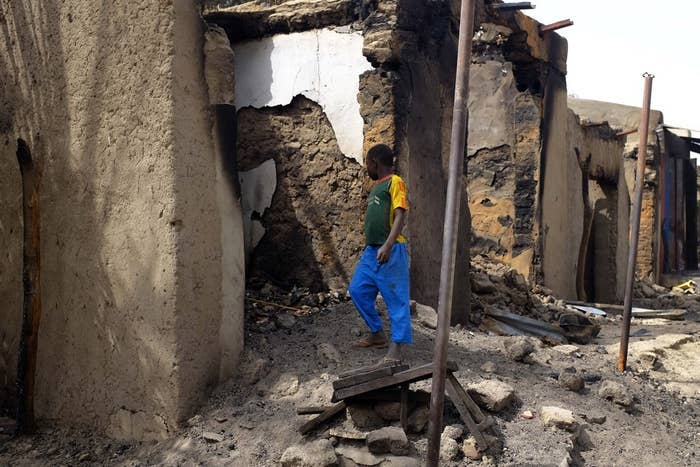 Doctors dispatched to the scene of a triple suicide bombing on an island in Lake Chad on Saturday have said that the massacre produced injuries they had never seen before.
The Associated Press on Saturday reported that the explosion, which took place on the island of Koulfoua, killed 27 people and injured 90 others. Officials said that the attack was carried out by three women.
The government of Chad then revised the numbers to the AP later that day to 19 and 130, respectively.
But Doctors Without Borders on Monday announced that the number of people injured has swelled to 200.
"I had never before seen these types of injuries," said Doctors Without Borders Deputy Head of Mission in Chad Dr. Silas Adamou Moussa.
"Men, women and children had their bodies covered in sharp splinters. Pieces of glass, nails and metal scraps were embedded in their faces, their chests, their limbs. Many were disfigured by the lacerations," he added.
Doctors Without Borders (also known as Médecins Sans Frontières, or MSF) released a statement on Tuesday detailing the difficulties in rescuing and caring for victims of the attack.
"This is one of the biggest attacks we have seen in the area in recent months," said Federica Alberti, MSF Head of Mission in Chad.
Alberti explained that 42 victims of the attack were transported to Mani, a town just off the coast of the lake, near the Chadian border with Cameroon. He said the district hospital there "did not have enough space or medications and equipment to deal with the number of wounded."
An additional 36 people suffering severe wounds — 13 of whom were children — were taken to the Chadian capital of N'Djamena, MSF stated.
Director General Banyaman Cossingar told the AP that no group has claimed responsibility for the fatal blasts, but that authorities suspected it to be the work of Boko Haram, according to the AP.
The insurgent group has staged several similar attacks on the islands of Lake Chad, whose shores also touch Niger, Nigeria, and Cameroon.
The AP reported another suicide bombing in Chad in October, which was also carried out by women. In that attack, 36 people were killed and 50 injured.
In November, two soldiers and 11 Boko Haram fighters died during a clash in Chad near the lake.
The Lake Chad region has been the site of relocation for thousands of Nigerians fleeing Boko Haram since 2013.
As of September, Chadian authorities told the United Nations High Commissioner for Refugees that approximately 68,000 people had entered the country and resettled near the lake.