Assad Calls U.S. Airstrikes Against ISIS Inefficient
The Syrian president, in an interview with a French magazine, also charged Turkey with providing "direct support" to ISIS militants. Paris Match will publish the full story on Thursday.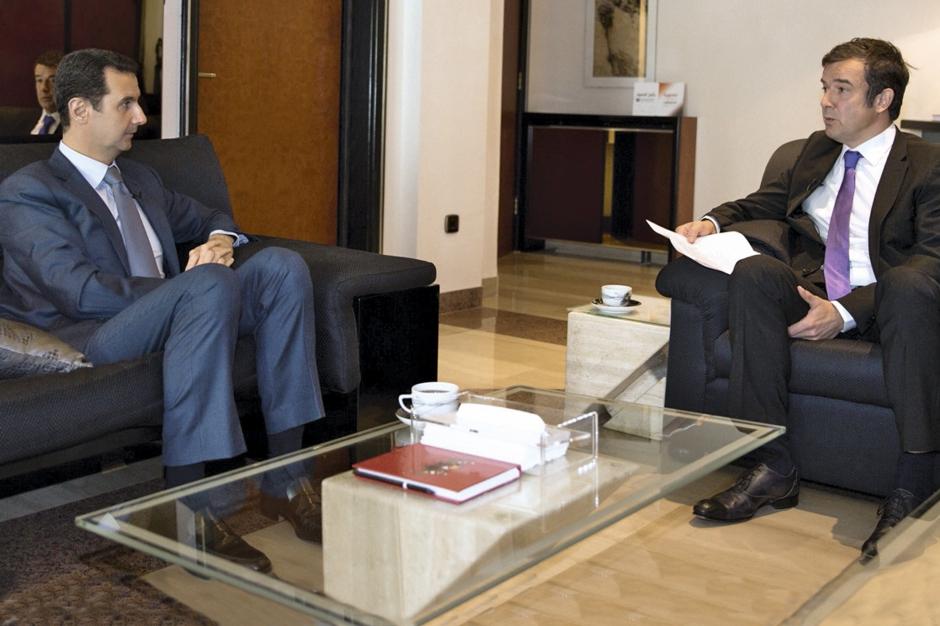 French news magazine Paris Match interviewed Syrian President Bashar al-Assad in Damascus on Nov. 28, his first interview since his talk with Agence France Presse in January.
Assad sharply criticized U.S. airstrikes against ISIS militants, saying they are an ineffective means to win the battle.
"You can't end terrorism with aerial attacks. Troops on the ground that know the land and can react are essential," he said. "That is why there haven't been any tangible results in the two months of strikes led by the coalition."
He added that the Syrian government "are running the ground battles against [ISIS], and we have noticed no change, especially with Turkey providing direct support to these regions."
The president was also asked in the interview if he was concerned that his name and legacy would one day be grouped with the likes of Iraqi ruler Saddam Hussein or Libya's Muammar al-Qaddafi. He said, "The captain doesn't think about death, or life, he thinks about saving his ship. If he thinks about sinking, everyone will die."
Assad remained adamant about Syria's relationship to the West.
"Regardless what happens, we as Syrians will never allow our country to become a toy in Western hands," he said. "It is a fundamental principle for us."