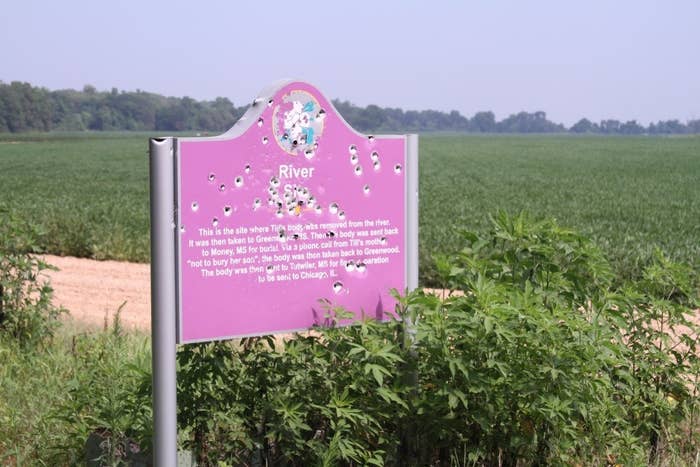 A historical marker placed near Mississippi's Tallahatchie River — where Emmett Till's dead body was found — has been shot at multiple times, leaving the sign riddled with bullet holes.
Till, a 14-year-old black boy from Chicago, was brutally murdered on Aug. 28, 1955 by two white men after he was accused of flirting with a white store clerk.
A jury consisting entirely of white men later acquitted half-brothers Roy Bryant and J.W. Milam for Till's death. However, just a few months later the men confessed in a Look magazine article to having killed Till.
Film student Kevin Wilson Jr. saw the vandalized sign on Oct. 15. A photo he posted to Facebook has since been shared thousands of times.
"We came across the river site, and there were so many bullet holes that you couldn't even read it," Wilson told BuzzFeed News. "It was horrifying because we'd visited so many other sites that hadn't been vandalized. We were kind of taken aback by that," he added.
Dave Tell, a communications studies professor at the University of Kansas who works with the Emmett Till Memory Project, told BuzzFeed News this and other signs commemorating the black teen have repeatedly been vandalized and shot at.

"The first sign commemorating the death of Emmett Till was placed along Highway 49 in 2005," Tell said. "Within months, that was spray-painted with KKK. From the very beginning of Emmett Till commemoration, there has been a problem of vandalism."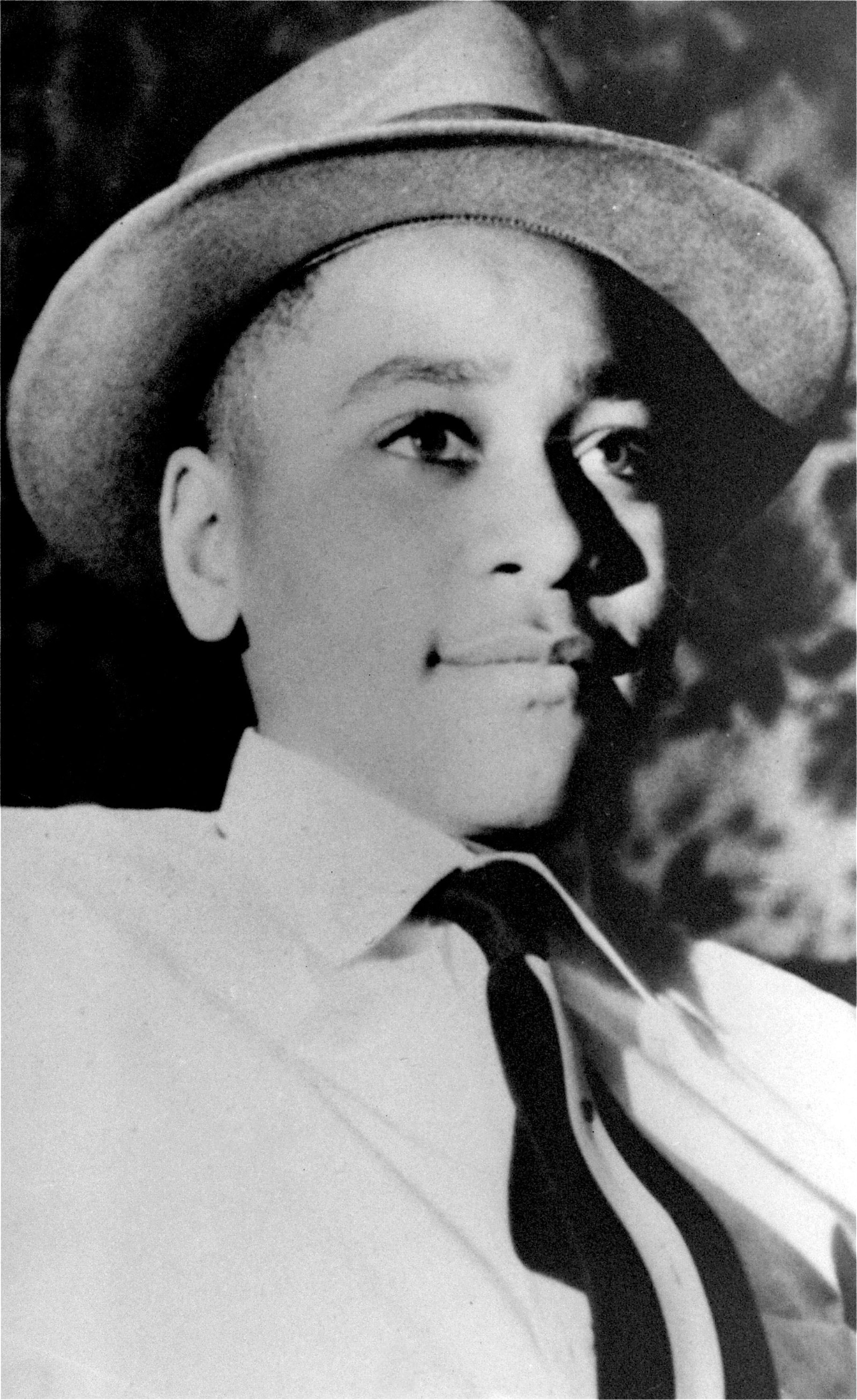 The sign that has been most recently vandalized, Tell added, is one of eight commissioned by the Emmett Till Interpretive Center. Since it was put up in 2008, it has been shot at twice and stolen, he said.
After reaching a crowdsourcing goal, the Emmett Till Interpretive Center will soon replace the sign.
Tell said that people tend to fall into two camps when discussing the vandalism: They either think the acts are motivated by racism, or that they're the result of "giving a teenager a six pack and a gun."
"We see so much vandalism over so many years against such a discrete number of markers that it's hard for me to interpret it any other way than racism," he said.
"When people talk about racial tension in this country and not wanting to accept that or the bias that goes on, that picture shows that we're not making this up," Wilson said.
BuzzFeed News has reached out to the Tallahatchie Sheriff's Department for more information.