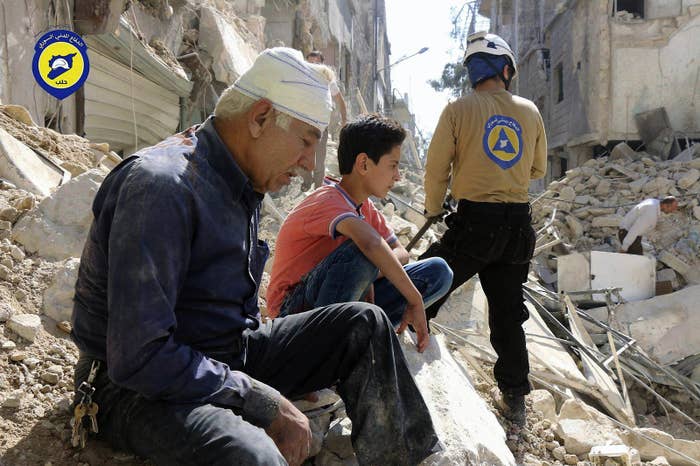 All remaining medical facilities in the east of the Syrian city of Aleppo have now been severely damaged or destroyed after a series of airstrikes from regime-backed forces that began on Tuesday, aid groups said Saturday.
World Health Organization (WHO) Syria representative Elizabeth Hoff announced on Saturday that "all hospitals in eastern Aleppo are [now] out of service," according to Reuters.
Doctors Without Borders, which also goes by the French name Médecins Sans Frontières (MSF), released a statement on Saturday detailing the damage to the facilities, which include a children's hospital and the largest general hospital in the area.

Three floors of the only children's hospital in eastern Aleppo have been wiped out since the strikes began, forcing it to shut down, according to MSF.

A bid to stop the violence in the area failed on Sunday, after the Syrian government refused a UN proposal to grant the eastern districts of Aleppo autonomy as part of an approach to restore calm to the war-torn city, the Associated Press reported.
Foreign Minister Walid al-Moallem said government "must be restored" in Aleppo once the rebels have been defeated in the opposition-controlled eastern districts.
Over the past few days, three other medical centers have been targeted during the same time period, which resulted in deaths among both staff and patients.
In addition to entire hospitals, electric generators, emergency rooms, and medical wards have been completely destroyed, forcing medical staff to halt all activity.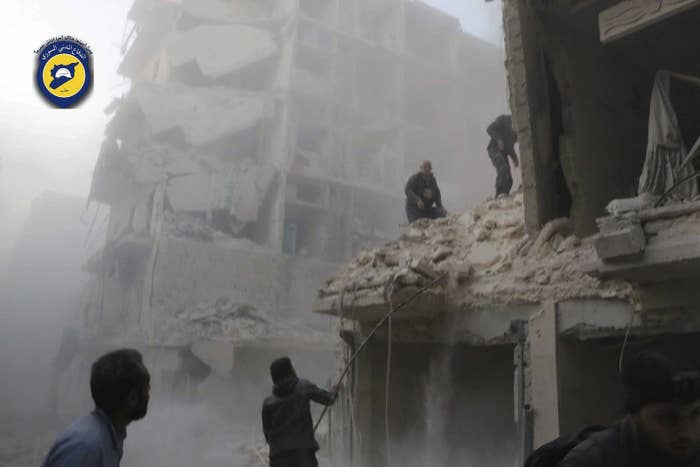 "It is not only MSF that condemns indiscriminate attacks on civilians or civilian infrastructure, including hospitals, but also humanitarian law," MSF emergency coordinator Teresa Sancristoval said.
"The message is simple and I don't know how to say it any louder: stop bombing hospitals," she added.
US National Security Adviser Susan Rice condemned the attacks in a statement on Saturday, noting that "all remaining hospitals in eastern Aleppo" had been destroyed.
"The Syrian Civil Defense 'White Helmets' and medical professionals risk their lives to save those of innocent civilians injured in attacks," Rice said.
"The Syrian regime and its allies, Russia in particular, bears responsibly for the immediate and long-term consequences these actions have caused in Syria and beyond," she said.