Alabama Officer Indicted For Using Unreasonable Force On Indian Grandfather
A federal grand jury has charged former Madison, alabama police officer Eric Parker for the beating of unarmed 57-year-old Sureshbhai Patel, who sustained a serious spinal injury from the incident.
A federal grand jury indicted ex-Madison, Alabama police officer Eric Parker on Thursday for using unreasonable force against an Indian grandfather in February, the Department of Justice said. The victim was left partially paralyzed.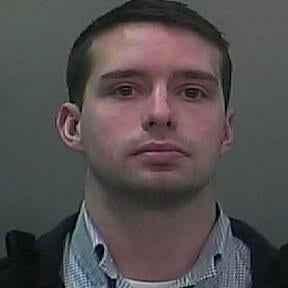 Ex-officer Eric Parker, left, and Sureshbhai Patel, right.
"Parker's actions deprived the man in Madison of his right under the U.S. Constitution to be secure from unreasonable seizures, which includes the right to be free from unreasonable force by someone acting under color of law," the a DOJ said in a news release.
On February 6, 57-year-old Sureshbhai Patel went on a walk through the neighborhood while he was visiting his son and newborn grandson. His son Chirag's neighbors phoned the police about a "suspicious person" who was walking up driveways and looking inside garages, according to a statement by the Madison Police Department.
Officers arrived at the scene and approached Patel, who was on his second visit to the U.S. and spoke limited English. The communication barrier led to officer Parker forcing Patel to the ground, causing him to sustain serious spinal injuries. He was hospitalized after the incident.
On February 12, the India government made a public request to United States law enforcement to investigate the incident and "expressed concern at what appears from media reports as the excessive use of force by police."
Officer Parker was arrested and charged with assault on February 13.