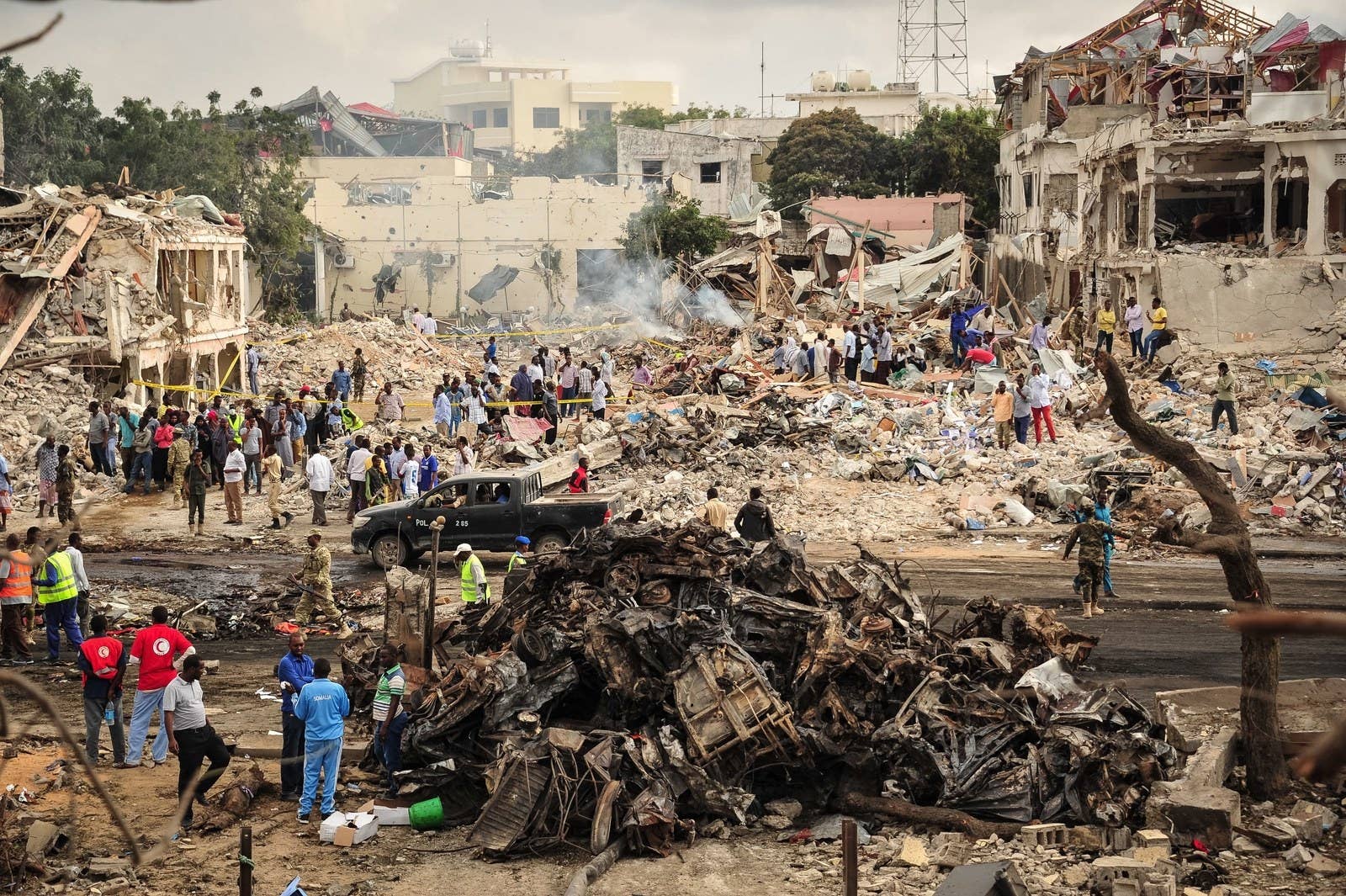 MOGADISHU — The last thing Kadija Isak Aden said to her husband was that she wasn't feeling well. He told her he would take her to the health clinic once he got home from work. She's pregnant with their third child and wanted to make sure everything was okay with the baby.
Two hours later, she heard the blast that killed him.
It was the biggest explosion she'd ever heard, and would be the biggest Somalia had ever seen, killing more than 300 people and injuring at least 300 more.
The deadly attack rattled the country to its core, sending thousands to the streets protesting against the group they blamed for the massacre and thrusting Mogadishu into a state of chaos as people anxiously awaited aid and medical attention.
But most of all, it upended the lives of Aden and hundreds of others like her: those who relied on the loved ones who were killed in the blast for survival.
"I have to start working, like washing clothes for families, in order to get a small amount of money to feed my children," Aden told BuzzFeed News from her family's small cottage outside Mogadishu. "We have now received some food from a charity organization but that will only last for a few weeks."
Aden and her husband Catar lived together in a Mogadishu displacement camp, a settlement called Weydow less than two miles away from the capital. Aden, 21, and Catar, 26, were originally from the Koryoley district in southern Somalia, but moved to Weydow in 2014, one year after they got married.
Catar was well-liked in their camp, and known to joke regularly with his neighbors. He was a huge soccer fan, and because his family didn't own a television, he'd listen intently to live radio coverage of his favorite English Premier League games.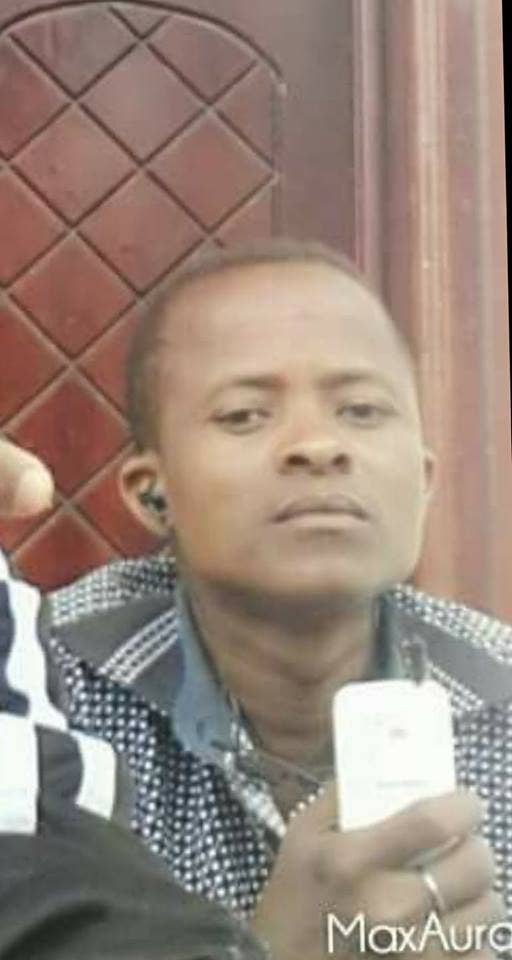 The day of the attack, Catar, who supported his family as a shoe shiner in Mogadishu, had just finished eating lunch with his family. Aden remembered him bringing milk and vegetables home earlier that day for her, their children, and their adopted son, Aden's nephew.
When Aden heard the explosion after Catar left to head back to work, she began to call his cell phone frantically, knowing he was in the area. For the first 40 minutes, her calls went unanswered, but suddenly someone picked up.
"Without waiting I immediately said, 'Catar, are you safe?'" she recalled.
But the voice on the other end of the line did not belong to her husband.
The man holding Catar's phone then informed her that her husband had just succumbed to serious wounds from the massive blast that had just taken place.
She immediately dropped everything and left to find him.
"I prayed to God to save the people from that huge blast," she said.
She soon arrived at the site of the explosion — a huge intersection in Mogadishu's commercial district called K5 — and was appalled by what she saw.
"When I reached the scene the situation was terrible," she said, recalling the sight of blood and flesh, the smell of burnt bodies, and the wreckage of smoky buildings that turned the sky into a gloomy grey.
The man who'd recovered Catar's phone called her back and directed her to where he was standing amid the wreckage, and she continued her search for her husband there. Aden eventually found her husband lying in a pool of blood. His face and body had been burned so badly that had it not been for his clothes, she wouldn't have been able to identify him.
And when the force of it all hit her — her dead husband, the crumbling chaos that surrounded her, and children she would now have to take care of on her own — Aden began to vomit.
She told BuzzFeed News that while her family was poor, "We lived with happiness and were a loving couple." Dealing with his loss was nearly unbearable.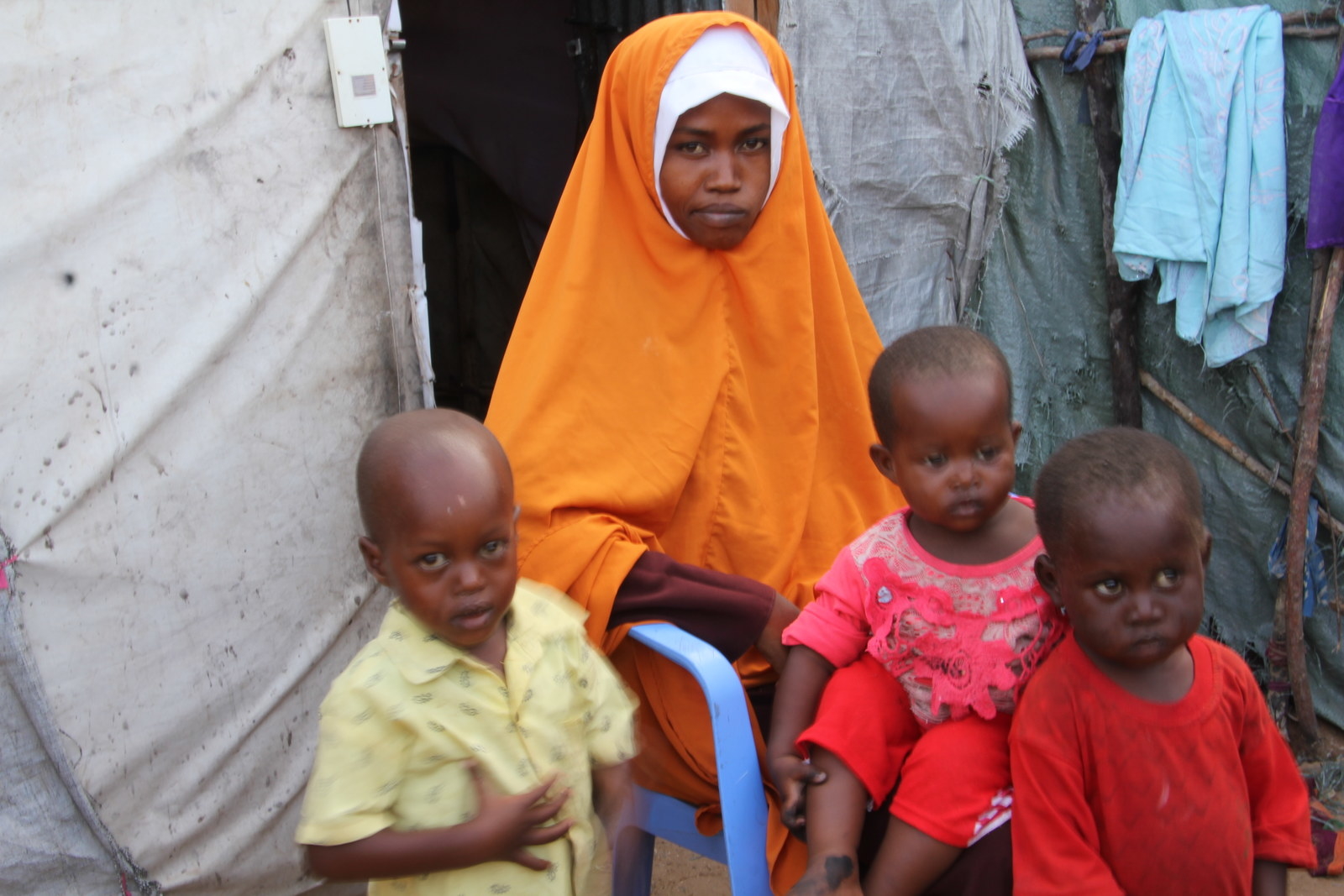 "I will never forget how generous he was to me and to my family," Aden said. "He always used to say that one day he would go back to his hometown when the security situation improved and start working on his mother's farmland."
Now that her husband is gone, she feels less certain than ever about how she will care for her family.
"We are really so worried about our future," she said. "I don't have anyone who feeds our children now."
Somali intelligence officials have arrested two people in connection to the deadly blast and released new information about what actually happened that fateful day.

Their investigation revealed that a truck had passed through a checkpoint outside of Mogadishu Saturday morning after the driver persuaded army officers that despite its appearance — the vehicle was covered in dust and its trunk was wrapped in a tarp — it was safe to enter the city. But eventually, the truck driver gained speed on the road and blasted through the next checkpoint, despite officers' gunshots to slow it down.
Intelligence officials told the Associated Press that they believe the truck was actually headed for Mogadishu's international airport, which is surrounded by embassies, but wound up in the city's commercial district in order to avoid additional checkpoints with authorities. Although al-Shabaab has not claimed responsibility for the blast — a move some say is due to its desire to avoid criticism from civilians for such a massive attack — Somali President Mohamed Abdullahi Mohamed has blamed it, as have protesters.
In a country already engaged in a decade-long battle against al-Shabaab — and, more recently, a severe drought-induced famine — the effects of an attack of this magnitude are felt most deeply among Somalis already living in fragile conditions.
Abdurahman Sharif, director of the Nairobi-based Somalia NGO Consortium, told BuzzFeed News in an email that of the approximately 975,000 people who have been internally displaced as a result of the drought in Somalia, more than 220,000 had moved into Mogadishu.
Preexisting aid shortages have stifled Somalis' access to health care, meaning the resources coming in for relief from the attack are spread even more thinly.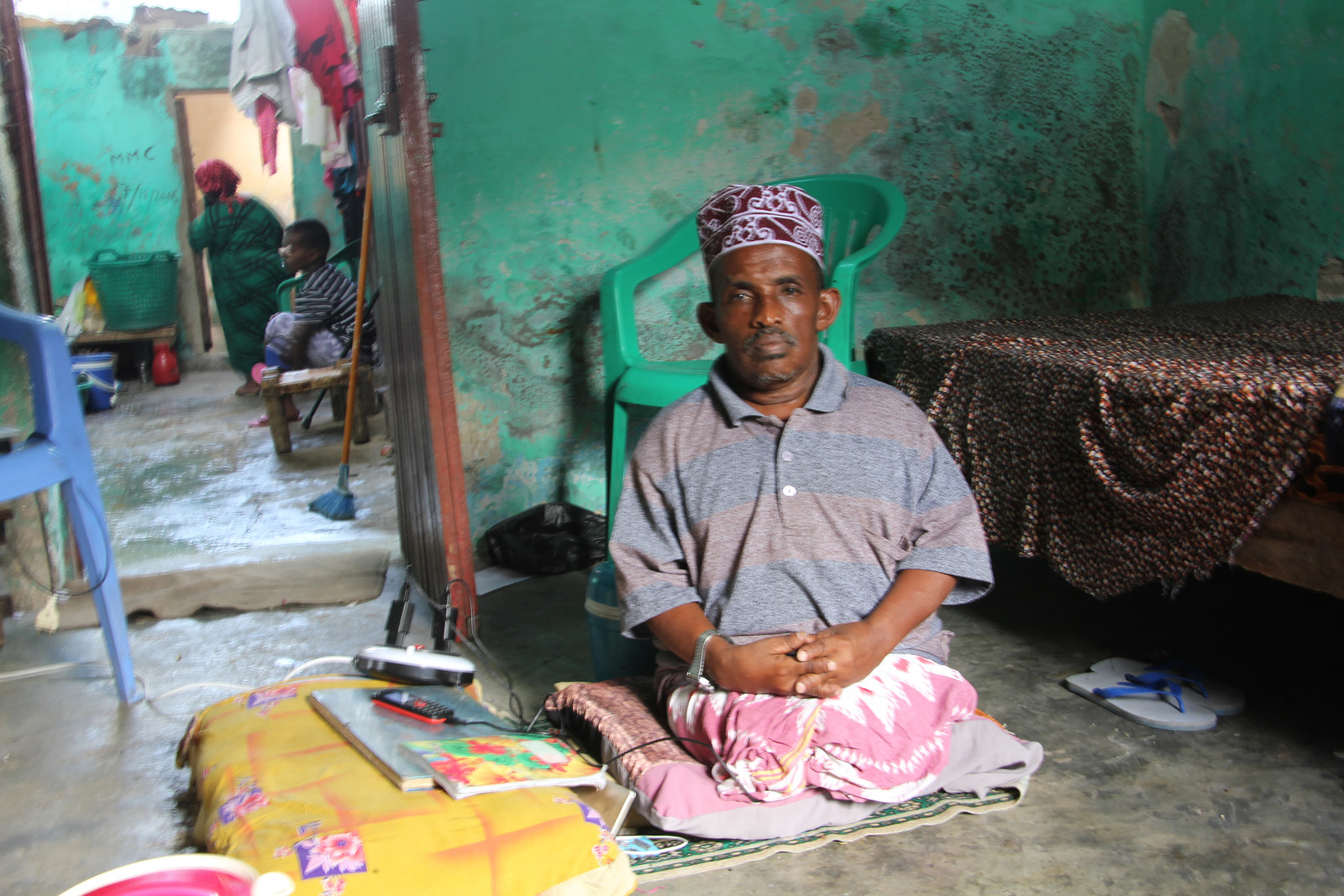 While Aden and her children relied on Sheik as the breadwinner in their household, Omar Haji Mohamed looked to his kids. The 57-year-old and father of nine was born without legs, and told BuzzFeed News that his two eldest children, Maryam and Bashir, were the only two among their siblings without a disability. As a result, they became the primary workers in their home, located in Mogadishu.
Omar owned a small kiosk where he sold sweets like candy and ice cream. He told BuzzFeed News that Maryam and Bashir, who were 15 and 17 years old respectively, ran the shop after returning home from school in the afternoon. Between the two of them, Maryam had the business savvy; she wanted to become a merchant after finishing school. Bashir, on the other hand, was so set on studying medicine that he often wrote "Dr. Bashir" at the top of his homework assignments.
On Oct. 14, like so many other Saturdays, Omar remembers his children coming home from school to eat lunch before heading out to the family's kiosk in town. He always reminded them to stick together while working because stealing from their shop was common.
Shortly after they left for work, Omar fell asleep, but the blast from the attack woke him up. He got out of bed and remembers seeing "heavy smoke that went high, and the daylight changing into darkness."
Immediately he thought of Maryam and Bashir. He tried to get as close as he could to their stand, but the flurry of ambulances and fire trucks blocked him from entering the area.
Omar pleaded to his neighbors to help him break past the emergency responders and so he could find his children, but they soon discovered that the entire area had been completely leveled, with only debris remaining where buildings once stood. Omar did not find out what had happened to Maryam and Bashir until the next day.
"On the second day after the huge blast, we found the burnt shoes of my children, pieces of their clothes, and also the necklace of my daughter," Omar told BuzzFeed News. "That is the only way we confirmed they were among the dead victims."
Omar's knowledge of how much promise his children's futures held compounds his grief.
"The killers behind this deadly attack took away my family's hope," he said.