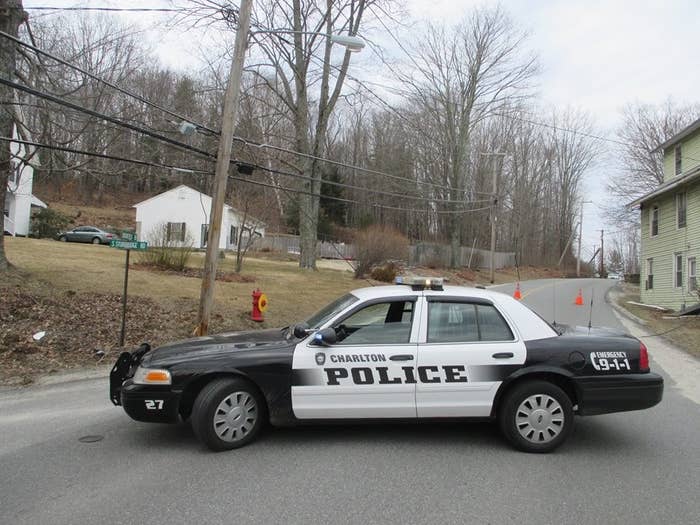 Police in Charlton, Massachusetts, posted a community notice on Monday warning residents about a group of young men challenging other people to rap battles.
According to the memo, which was posted on Facebook, the encounter took place around 3 p.m. on March 12 when two or three young men in a black SUV reportedly pulled up to "three young teenage boys."
"One of the males, with brown hair and a pale complexion, wearing a gray T-shirt, gray pants and open-toed sandals, exited the vehicle and started rapping while the other occupants of the vehicle began asking they boys if they wanted to 'spit some bars' (Rap lingo) with them," the statement read.
The boys declined the offer, and the young men in the car drove off.
Charlton Police Chief James Pervier told BuzzFeed News that he decided to post the notice on Facebook after two of the boys who were approached, each 12 years old, went to the department with their parents to report the incident.
Pervier said he didn't know if the young men in the car "were just trying to lure somebody in to perpetrate some kind of action," and added that it was the first time police had been alerted to any such encounter.
"It might be en vogue right now," he added.
Some people on social media questioned the seriousness of the circumstances.
Still, others appreciated the warning.