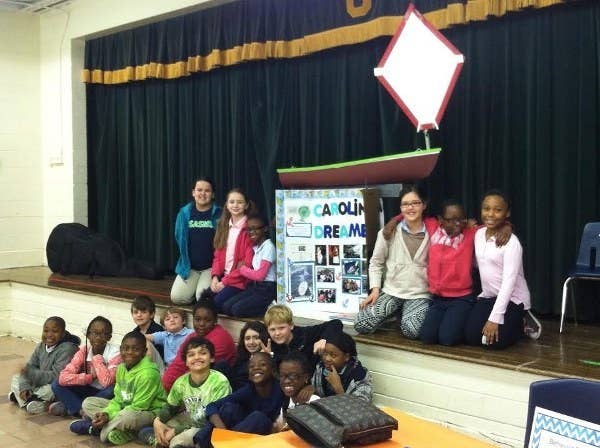 When a fourth-grade class from Charleston, South Carolina, launched a boat into the Atlantic Ocean in May 2015 as part of a school project, they only expected it to sail down the coast and eventually wind up in Florida.
Instead, the boat, named the Carolina Dreamer, made its way to Bermuda, and then rerouted further east across the Atlantic to the western coast of Wales.
Eventually, a family discovered it on a trip to the beach earlier this month.
Altogether, the little boat's trip was 4,000 miles, the Post and Courier newspaper reported.
"It was sort of a perfect storm situation," Anna McMahon, who teaches the fourth grade science class at St. Andrews School of Math and Science, told BuzzFeed News.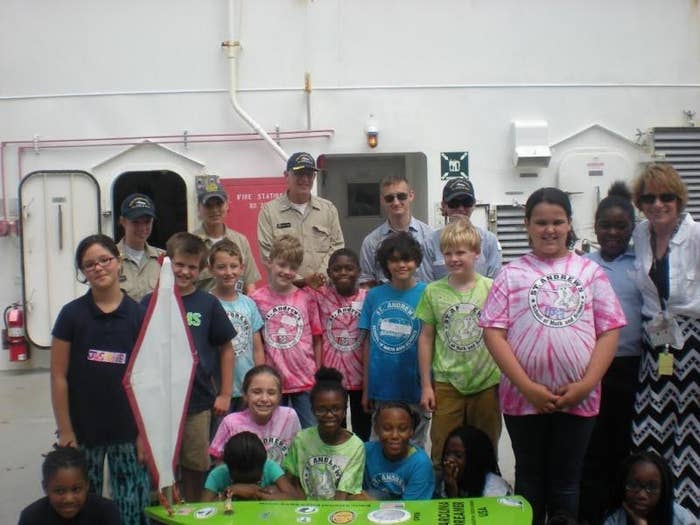 Once the class from St. Andrew's School of Math and Science confirmed the boat's final destination, students reached out to Welsh harbor workers to find out if their boat had been detected.
McMahon said that her class was distraught during a brief period when they were unable to "ping" the boat, or look up its coordinates. It had become a daily morning activity.
"One of my students said it felt like losing a family member," she said.
When her class found out the Carolina Dreamer had been recovered, McMahon said, "It felt like when we had astronauts on the moon and Nelson was down at the headquarters, and everyone gave the big cheers."

It turns out the boat had been recovered by mom Helen Hinks and her 3-year-old son, William, at Borth Beach.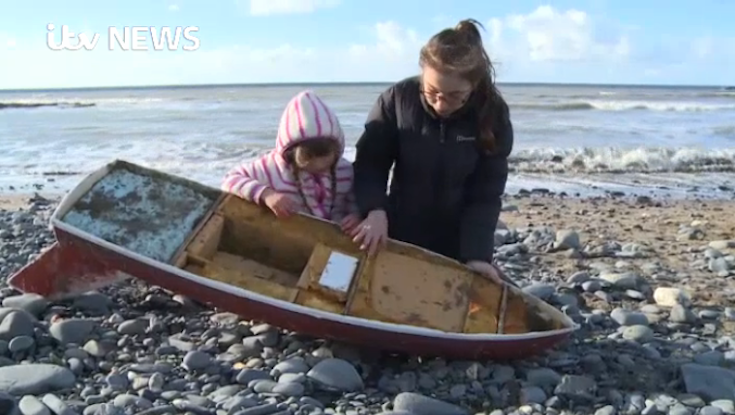 Hinks told the BBC that she normally took her son to the beach while they waited for her two other children to get out of school.

"We were looking across the waves when it literally sailed right to us," she said. "It was magical."
Hinks said she did not realize where the boat came from until reading about it in the news a week later.
Her family contacted St. Andrew's on Feb. 10, and found they were "really excited" to hear of their little boat's big adventure.
"My children's school is hoping to relaunch it back to America," Hinks said.
"It's a really neat, magical story," McMahon said. "Who knew that one little boat could bring us together like this?"