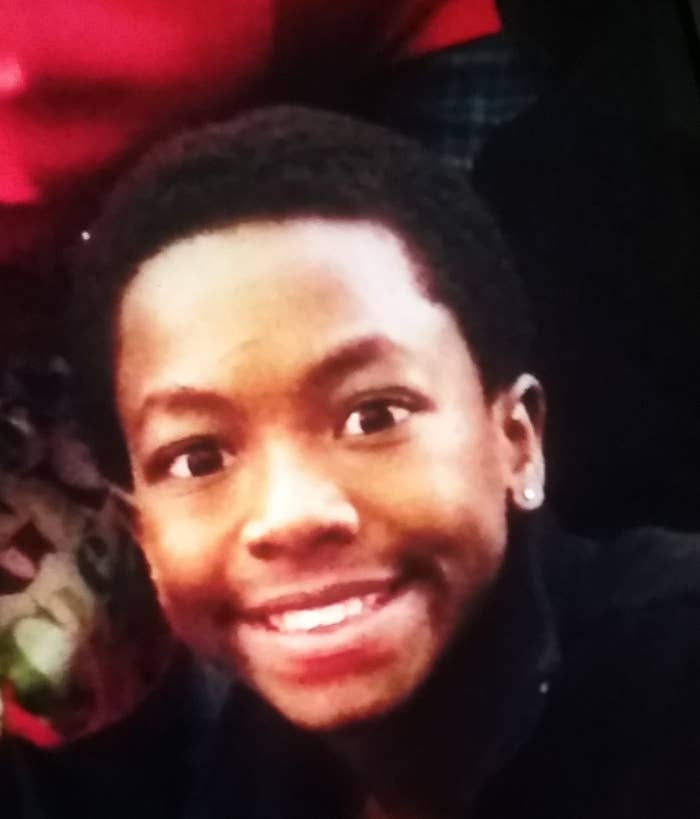 An officer in Columbus, Ohio, fatally shot a 13-year-old after he pulled a weapon, later identified as a BB gun, from the waistband of his pants during a chase, police said.
The boy, identified as Tyre King, was spotted with two others on Wednesday evening by officers responding to reports of an armed robbery in the area.
It was around 7:42 p.m. when a man called to report that "a group of individuals approached him, one of them brandishing a gun, and demanded money," the police said in a statement Thursday morning.
A short time later, police said officers saw three people matching the descriptions of the suspects and approached them for questioning. Two of the men took off running and the officers chased after them down an alley.
When they caught up with them, police said, "one suspect pulled a gun from his waistband." The officer, identified as Bryan Mason, then fired at King, hitting him "multiple times."
A statement released by King's family said "numerous witness accounts are in direct conflict with the officer's version of events."
"Please do not rush to judgment," King's family's lawyer, Sean Walton, said in a statement. "Please keep that in mind as we discuss the killing of this 13-year-old child. There are multiple witnesses that we have been made aware of that do not corroborate the current narrative."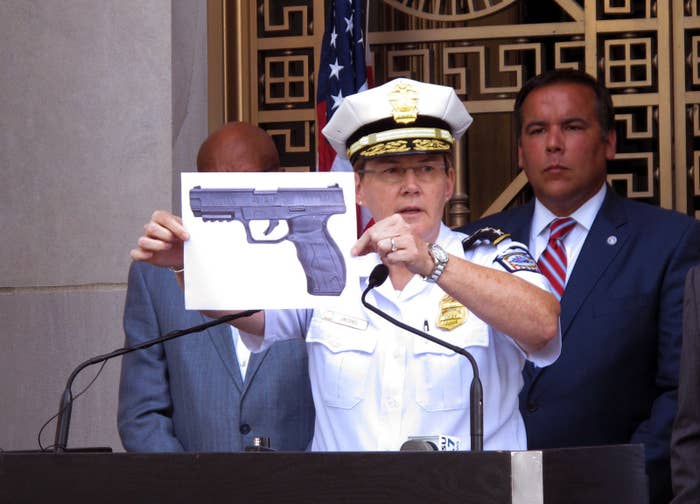 King, an 8th grade student at Linden-McKinley STEM Academy, was transported to Nationwide Children's Hospital where he died at approximately 8:22 p.m.
After the crime unit investigated the scene, they discovered that the weapon in King's possession originally thought to be a regular handgun was a BB gun with a laser sight attached to it.
Chanda Brown, a lawyer for the boy's family, said King "was a child who was loved and cherished by his family. The grief is worsened further by the fact that this death comes at the hands of a man who was sworn to protect the citizens of Columbus."
The suspect who was with King was taken in for questioning but was later released pending further investigation. It is unclear whether the two were involved in the armed robbery.
Brown has called for an independent investigation into the incident.
"The best thing that the City of Columbus could do to ease the minds and fears of its citizens is to step aside and let an independent party investigate the matter," Brown said in a statement.
King's family members joined with community groups Thursday night to hold a vigil. His sister, 13-year-old Marshay Caldwell, was the only family member who spoke, according to the Columbus Dispatch.
"My eyes are still swollen and my head still hurts," she said in an emotional tribute. "He's really not coming back."
The 13-year-old boy was remembered as an active one, having played football, soccer, hockey, and gymnastics. The founder of his football program, the Columbus Day stars, said King had an infectious smile and had been working hard to improve during his first year, the Dispatch reported.
"It's so disturbing that one bad decision ended his life," he said.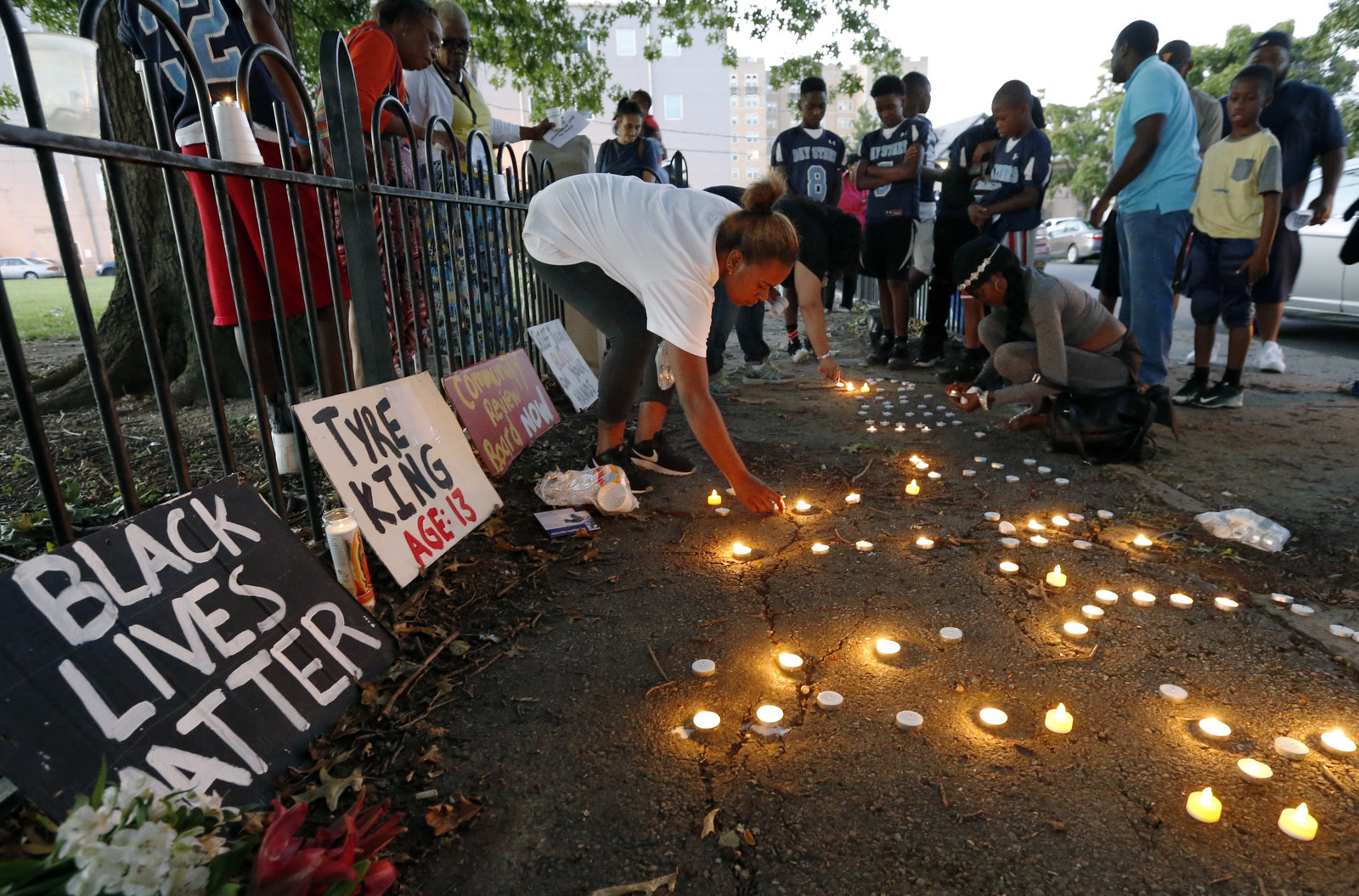 Mason has been involved in at least one other fatal shooting before. On Dec. 17, 2012, he shot and killed 51-year-old John Kaufmann, who was armed and found pointing his gun at another man.
Two years ago there were two other incidents in Ohio of police fatally shooting black males carrying BB guns.
On Aug. 5, 2014, 22-year-old John Crawford III was fatally shot by police inside a Beavercreek Walmart, where he was found holding a BB gun sold in the store.
Tamir Rice, 12, was shot and killed by a police officer in Cleveland on Nov. 22, 2014. He was later discovered to be carrying a BB gun.
In both cases, the officers involved were not charged.
CORRECTION
The name of the boy who was fatally shot by police is Tyre King. An earlier version of this story reflected the way police initially spelled his name.