Family Member Blames Father For Death Of 12-Year-Old Girl Shot By Officer
Ciara Meyer was killed Monday when an altercation between her armed father and a constable resulted in gunfire.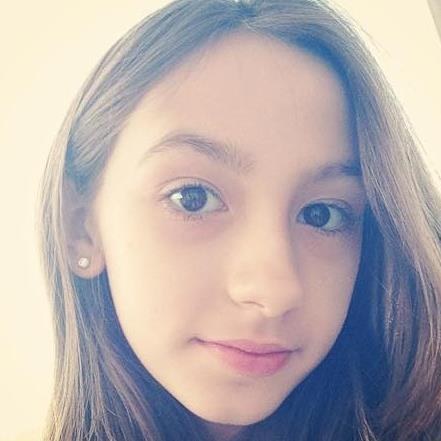 Ciara Meyer, a 12-year-old girl from a small town in Pennsylvania was shot and killed Monday by a local police officer who had fired his gun at the child's armed father.
Some of Ciara's family members hold her father accountable for her death.
"The family does not hold the constable responsible," Hope Rodhe, who considers Ciara her niece, told BuzzFeed News. "We hold the father responsible. His actions and erratic behavior are what caused this."
Rohde, who lives in Halifax, said that Ciara would often visit her over the summer to go swimming. She added that the church Ciara attended held a vigil for her Wednesday night.
"We are all broken," she said. "It's just unbearable, the thought that she's gone."
According to a statement from Pennsylvania State police, Ciara was home with her father, Donald Meyer, in Perry County Monday morning at the Pfautz Rentals apartment complex when constable Clarke Steele knocked on their door to serve an eviction notice.
Meyer answered the door with a rifle slung over his shoulder, and began arguing with Steele as his daughter stood behind him. At one point, Meyer pointed his gun at the officer's chest.
The constable withdrew his handgun and fired a shot at Donald, striking him in his upper right arm. The bullet went through his arm and struck Ciara in the chest, Pennsylvania State police spokesperson Rob Hicks told BuzzFeed News.
Authorities pronounced the 12-year-old dead at the scene, and Donald was flown to a nearby hospital to treat the wound in his arm.
A spokesperson for constables in the region told PennLive that due to "numerous visits" to the Meyer residence by law enforcement, Steele's appearance was "absolutely no surprise."
Authorities have maintained that Steele did not intentionally shoot the girl. The officer had been ordered by a judge to serve the notice after several previous attempts to get the family to pay the $1,780.85 in back rent, according to court documents.
Their apartment was ordered possessed on Dec. 30.
Pennsylvania State Police spokesperson Rob Hicks said that Steele's "lawful job, because he had a valid court order, was to remove them from the property if they had not already moved."
Susquentia School District, where Ciara went to school, posted a statement to its website that schools would provide necessary resources to help students cope with the news.
Pennsylvania State police told BuzzFeed News that the shooting investigation is ongoing.