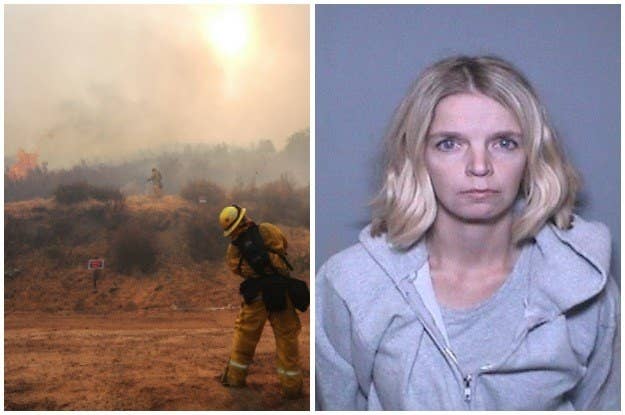 A woman who allegedly made up a story about her husband being a firefighter during a raging Southern California wildfire to solicit donations and money online was arrested Tuesday.
Ashley Bemis, 28, of San Juan Capistrano posted pictures of herself and her "fictitious firefighter husband" on social media to solicit donations, eventually garnering more than $2,000 in cash and donations, such as socks, sports drinks and camping equipment, from the public and local companies, according to the Orange County Sheriff's Department.
"My Shane works for Cal Fire and is out on the Holy Fire right now," Bemis, referring to her "husband," wrote on Facebook, according to court documents obtained by the Orange County Register. "I also have two other family members and many friends out on this fire and other fires burning here in California. I received a text today from Shane saying it's pretty much a living hell out there battling the unpredictable 'Holy Hell Fire.'"

The wildfire burned more than 23,000 acres in the Cleveland National Forest and destroyed more than a dozen structures.
Bemis posted pictures of herself and her "Shane" asking for donations, but according to authorities, a local captain became suspicious and reached out to the sheriff's department, which launched an investigation.
Detectives found that Bemis had also allegedly committed prior instances of deception for money, "including prior faked pregnancies in an attempt to illegally obtain money from unsuspecting victims," the sheriff's department said Tuesday.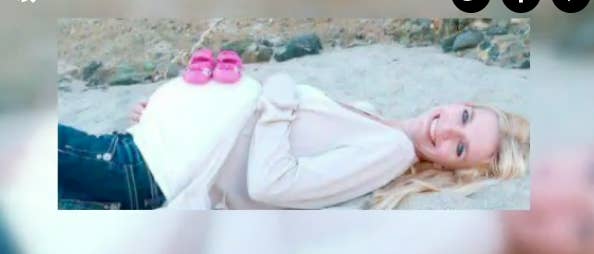 In a video obtained by ABC News, a seemingly pregnant Bemis could be seen gleefully dancing around a room. In another photo, she has two infant shoes placed on top of what appears to be her pregnant belly. And in yet another photo she is wearing a baby carrier. But investigators believe Bemis was never pregnant and faked the images to solicit money and gifts.
One witness listed in the court documents posted about her experience on Facebook, saying that in 2012, Bemis faked a pregnancy by wearing graduating pregnancy suits for nine months, while also claiming that her husband had died of a terminal illness, and that her first 2-year-old child had died of a heart defect.
Emily Strickland, who hired Bemis as a nanny for her son, told ABC News in September that Bemis was all alone, "so we all rallied around her, and the ladies even threw her a baby shower, where she gladly accepted our gifts." Years later, Bemis allegedly posted a photo of Strickland's son dressed up like a girl claiming it was her own daughter.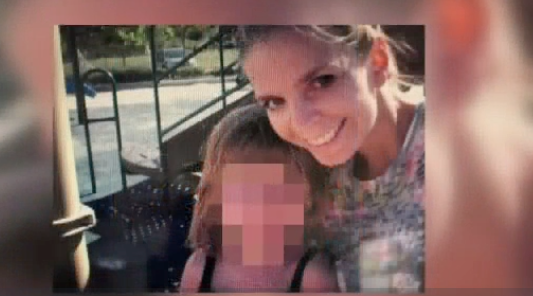 "I was horrified," she told ABC.
Bemis was charged with felony grand theft, second-degree burglary, witness intimidation and making false financial statements. She was being held in lieu of $5,000 bail.