Clashes broke out Saturday in North Dakota between Native American protesters and private security guards with guard dogs after construction crews for a $3.4 billion pipeline allegedly began running bulldozers over sacred sites.
The dramatic scenes unfolded after the federal government angered local tribes in August by approving construction of the Dakota Access Pipeline, a 1,172-mile-long structure that runs through four states and will transfer crude oil.
Hundreds of people — including many Native Americans, primarily from the Lakota and Dakota reservations, as well as their supporters and environmentalists — have launched a determined protest against the initial construction phase of the pipeline near the Standing Rock Sioux Reservation in North Dakota.
Protesters say the pipeline would cross over sacred lands, including burial grounds.
Opposition groups also contend an oil pipeline near the Mississippi, Missouri, and Big Sioux rivers runs the risk of a spill into water supplies — similar to previous North Dakota oil spills that occurred in 2014 and as recently as May 2016.
Photos and videos posted online show dramatic clashes between the protesters and security personnel hired by Energy Transfer Partners' Dakota Access Pipeline Company, the Dallas-based company behind the pipeline, after protesters broke a line where bulldozers were excavating the ground.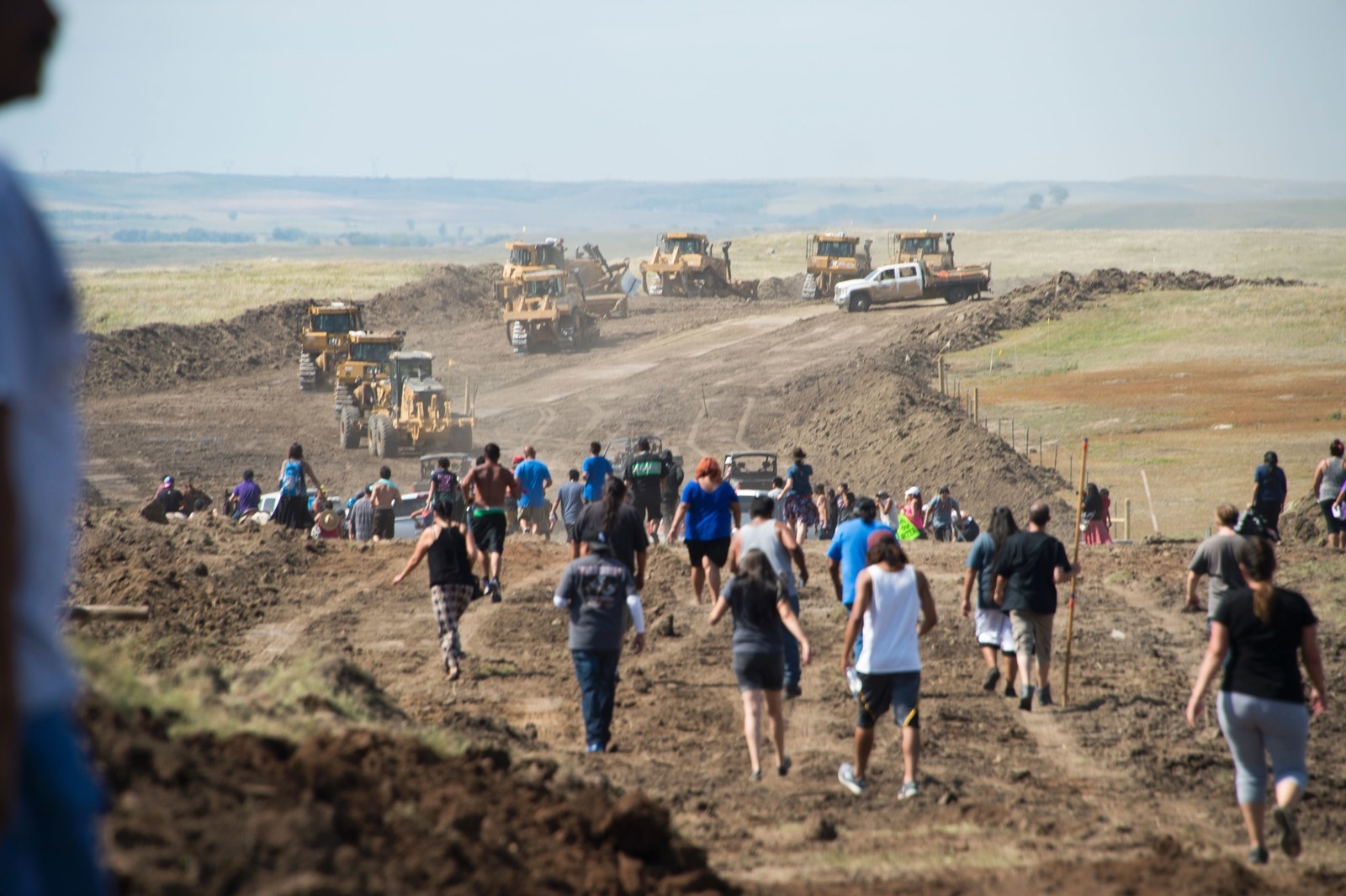 Video also shows people marching up to bulldozers as security personnel and dogs fend off the protesters.
Steve Sitting Bear, a spokesperson for the tribes, told the Associated Press that six people, including one child, were injured after being bitten by the security dogs. He also said that at least 30 people were pepper-sprayed.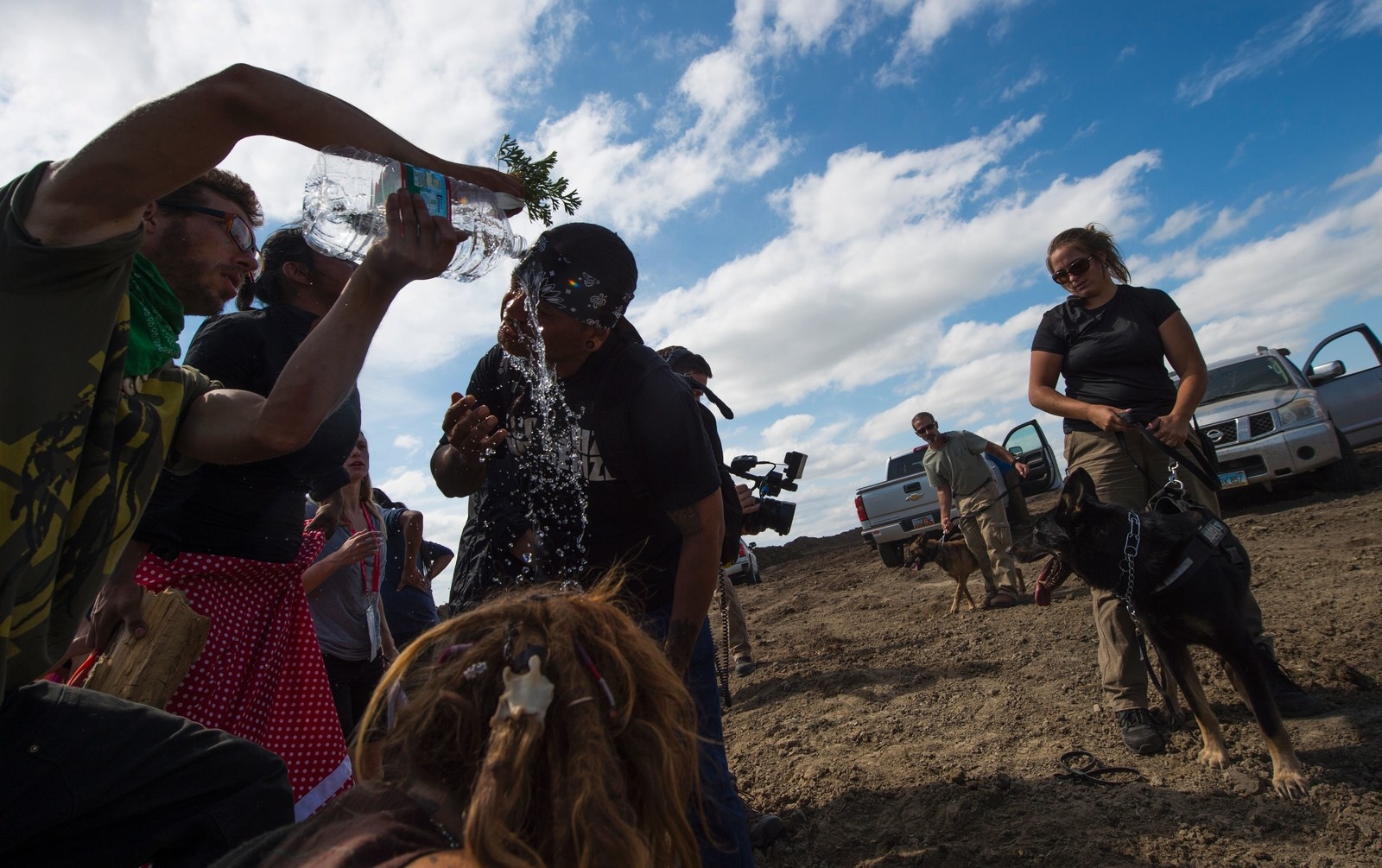 A spokesperson for the Morton County Sheriff's Office also told the AP that four private security guards and two guard dogs were injured during the confrontation.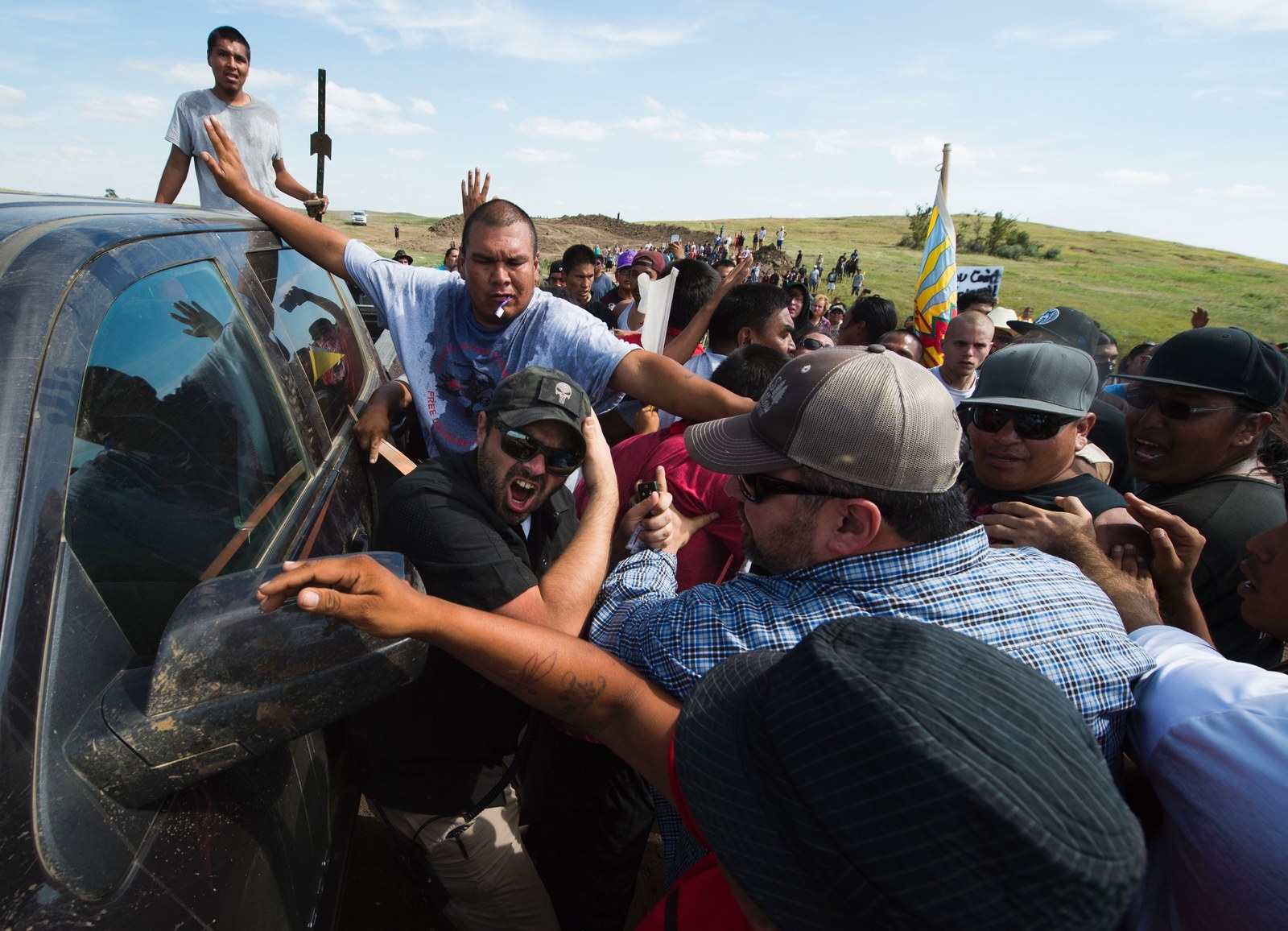 The protesters crossed onto private property, according to a statement by Morton County Sheriff Kyle Kirchmeier, who added that "any suggestion that today's event was a peaceful protest is false."
In a statement, Standing Rock Sioux Chairman David Archambault II said that sacred places, including "ancient burial sites, places of prayer, and other
significant cultural artifacts" were destroyed.
"This demolition is devastating," Archambault said. "These grounds are the resting places of our ancestors. The ancient cairns and stone prayer rings there cannot be replaced.
"In one day, our sacred land has been turned into hollow ground," he said.
Archambault added that topsoil 150 feet wide that stretched for two miles was removed on Saturday.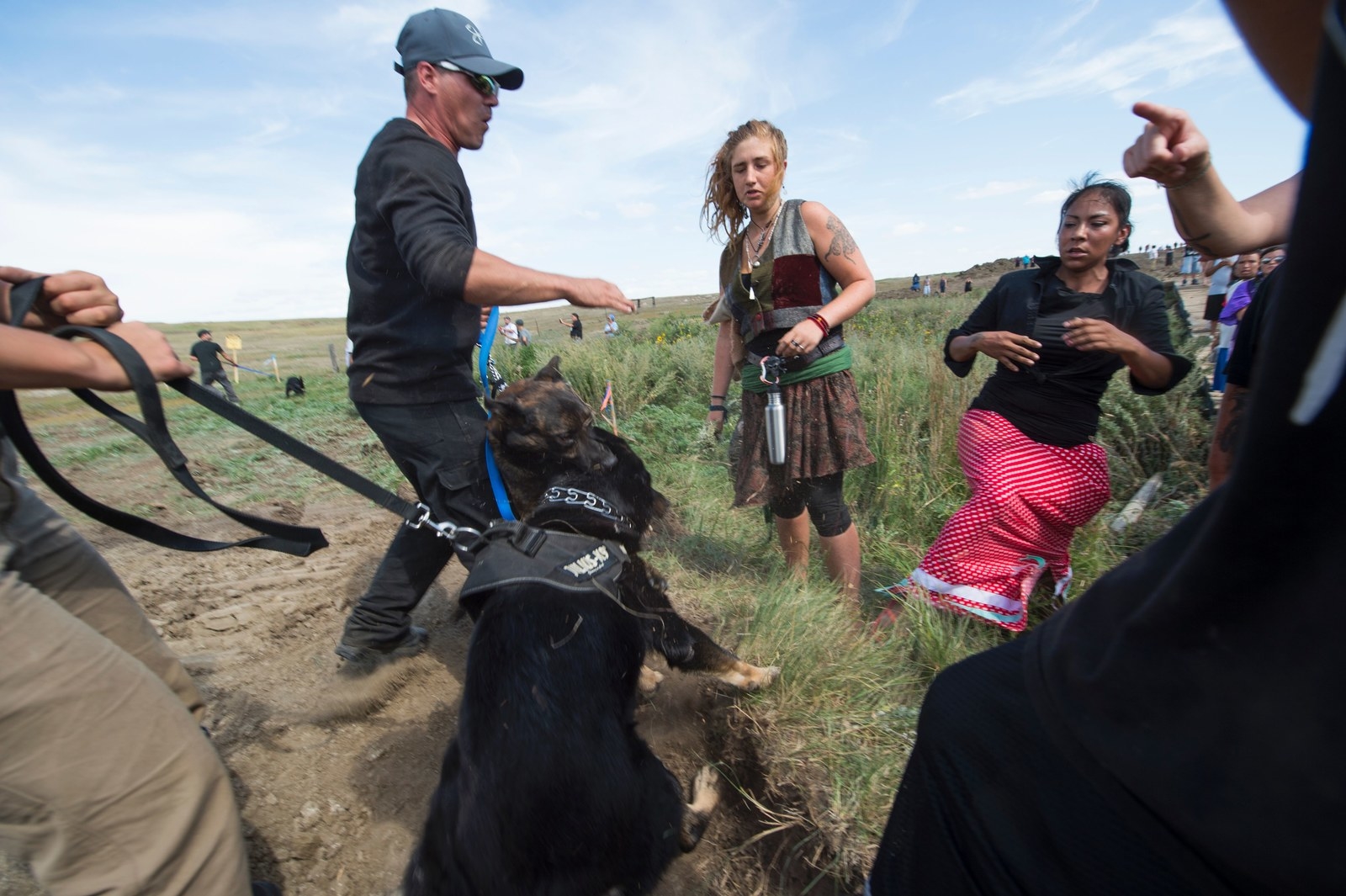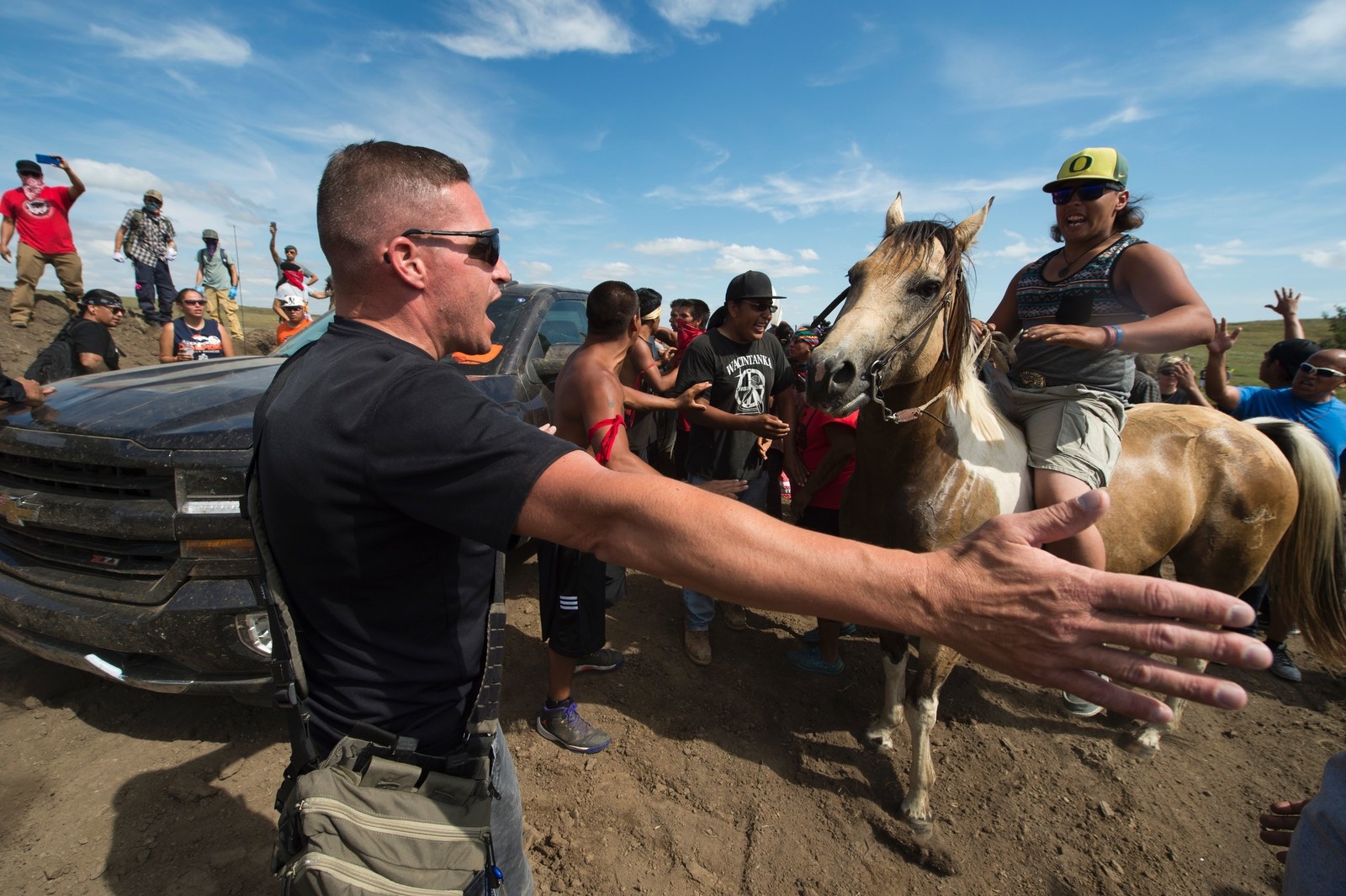 The Standing Rock Sioux Tribe has filed a complaint against the US Army Corps of Engineers — the government agency that issued the permits for the pipeline to be built — seeking an injunction to stop construction. A federal judge is expected to make a decision on September 9.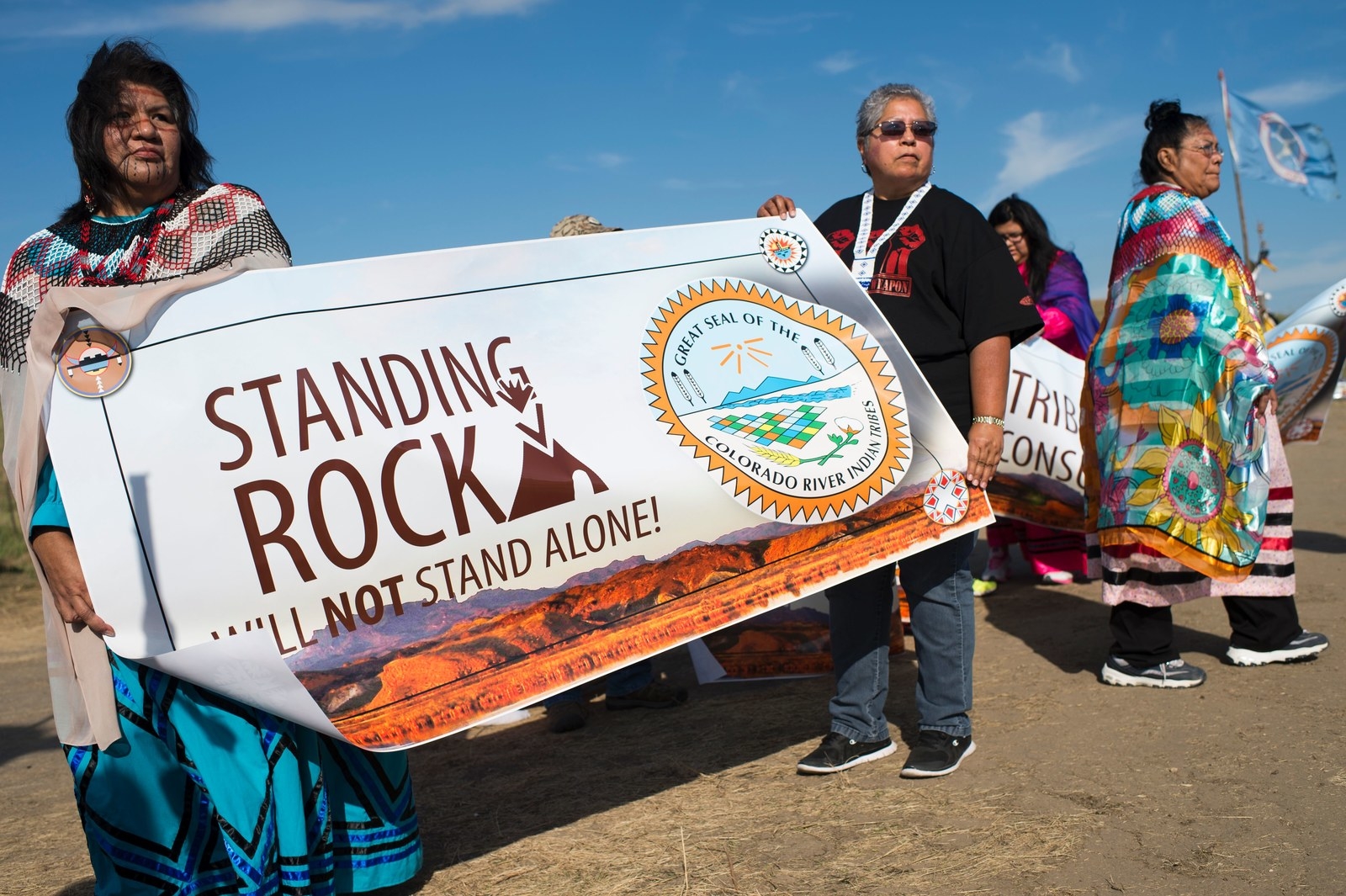 No new incidents were reported on Sunday and it is unclear how long the protest will last, but those opposed to the pipeline do not plan on giving up anytime soon.