On Sunday, activist and Shannon Watts tweeted that a United Airlines gate agent at Denver International Airport had stopped two girls from boarding a flight because they were wearing leggings, and made a third girl change in order to board the flight.
"She's forcing them to change or put dresses on over leggings or they can't board," Watts tweeted again.

"Apparently @united is policing the clothing of women and girls," Watts wrote.

She also noted that "[t]heir father, who was allowed to board with no issue, was wearing shorts."

In a response to Watts' tweets, United's Twitter account wrote that the airline has the "right to refuse passengers who are not properly clothed."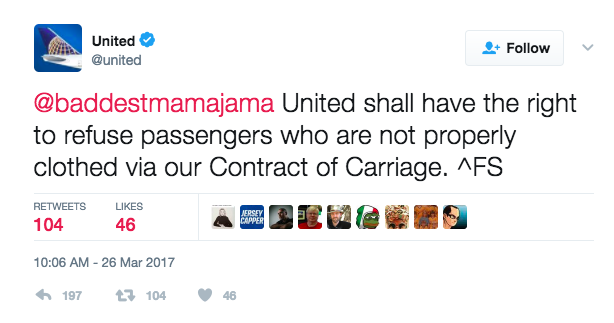 The airline added that the implementation of this rule was left to the "discretion of the gate agents."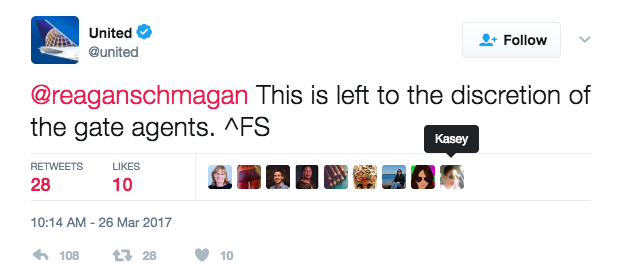 "I don't make the rules, I just enforce them," Watts overheard the gate agent say, according to another tweet. Watts, who did not respond to an interview request from BuzzFeed News, said one of the girls was 10 years old and dressed in "gray leggings" that were "normal and appropriate."
A United airline representative told BuzzFeed News that two out of a party of three were not in compliance with a dress code that applies to "company benefit travel," which "means they were traveling with the travel privileges" afforded to United employees and their eligible dependents.
The spokesperson confirmed that the individuals were wearing leggings, and the leggings ban applies only to travelers on "company benefit travel."
In a tweet, United noted that "these were United representatives. We hold our employees to the highest of standards."
Many on Twitter were quick to call the move unnecessary, sexist, and absurd, and some vowed to boycott United.
People began to find evidence of United promoting its airline using pictures with people in leggings and yoga pants...
...and found an in-flight safety video with people wearing "leggings and bathing suits."
Others posted about the irony of airlines making rules about women's outfits.
And then celebs even started weighing in.
Hoping the capitalize over the social media uproar, Delta got in on the action on Monday.
BuzzFeed News will update this post if we hear from Watts.