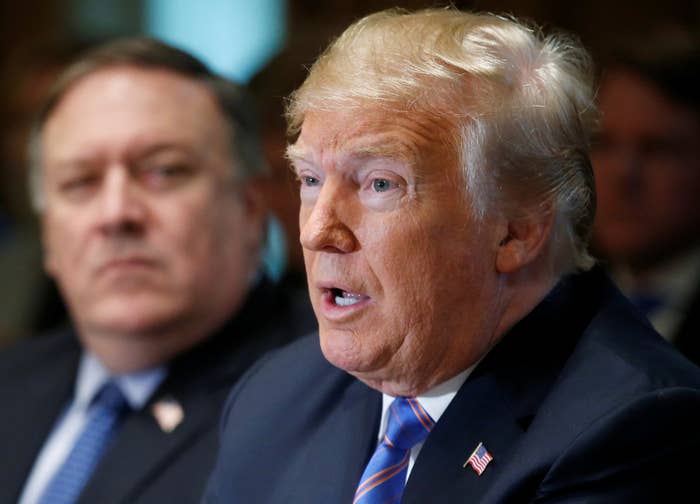 When asked by a reporter Wednesday at a cabinet meeting if Russia was "still targeting" the United States, President Donald Trump said, "No."
The president's denial comes just one day after he tried to walk back comments he made about believing Russian President Vladimir Putin over US intelligence officials.
But at Wednesday's White House briefing, press secretary Sarah Sanders said the president was saying no to answering reporters' questions after the cabinet meeting, and not to the precise question posed to him about current Russian interference in US elections.
"We believe that the threat still exists, which is why we are taking steps to prevent it," Sander said to reporters.
Later in the press conference, Sanders was asked additional questions on what was perceived by reporters as an answer of "no" to the specific question of current Russian interference.
"This is the second time in three days that the president or the White House has come out and reversed what the president has said to the opposite of what it was perceived," a reporter stated.
"Actually I'm interpreting what the president said, not reversing it," Sanders replied. "I was in the room as well and I didn't take it the way you did."
Just hours after Trump's summit with Putin on Monday, a statement released by the Director of National Intelligence Dan Coats read, in part, "We have been clear in our assessments of Russian meddling in the 2016 election and their ongoing, pervasive efforts to undermine our democracy, and we will continue to provide unvarnished and objective intelligence in support of our national security."
Last Friday, the same day 12 Russian agents were indicted for meddling in the 2016 presidential election, Coats said, "The warning lights are blinking red again," in reference to cyberattacks. "Today, the digital infrastructure that serves this country is literally under attack," he said.
"There should be no doubt that Russia perceived that its past efforts as successful and views the 2018 U.S. midterm elections as a potential target for Russian midterm operations," Coats said in February, during a testimony in front of the US Senate Select Committee on Intelligence, along with the head of the CIA, NSA, and other intelligence agencies.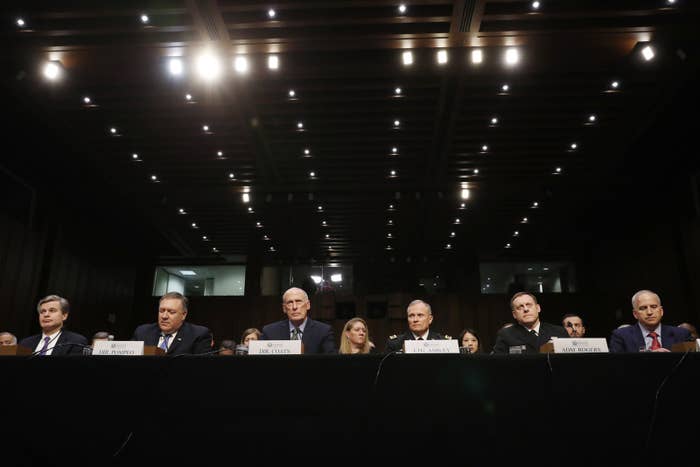 In a statement, Democratic Sen. Mark Warner of Virginia, who is in the Select Committee on Intelligence, said Trump's belief that the Russians are not currently targeting the US was "simply false." Warner also added that Trump's belief is "directly contradicted" by Coats, who "knows what he's talking about."

On Monday, senators, including some Republicans, called the president a "disgrace" following his first summit meeting with the Putin. During the summit, Trump publicly cast doubt on the findings of his country's own intelligence agencies, which say that Russia interfered with the 2016 presidential election.