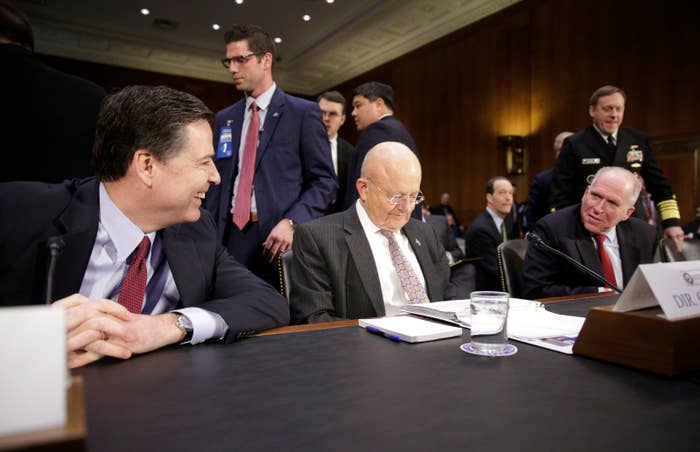 President Donald Trump is considering revoking the security clearances of former national security officials because they "politicized" the ongoing Russia probe, White House press secretary Sarah Huckabee Sanders said Monday.
The group includes former CIA director John Brennan, former FBI director James Comey, and former director of national intelligence James Clapper, as well as former National Security Agency and CIA director Michael Hayden, Obama-era national security adviser Susan Rice, and former deputy FBI director Andrew McCabe.
The president, Sanders said, is exploring removing their security clearances because they "monetized their public service and security clearances" by "making baseless accusations of improper contact with Russia."
"The fact that people with security clearances are making these baseless charges provides inappropriate legitimacy to accusations with zero evidence," Sanders added.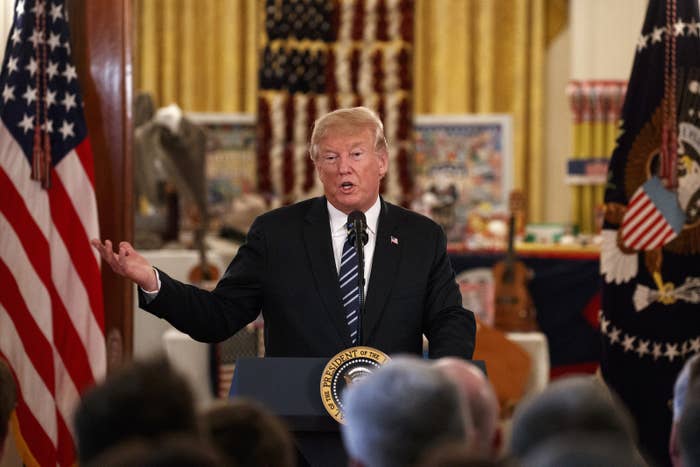 However, it is unclear to what level or degree of access, if any, the former intelligence officials have to confidential material. In an interview with CNN immediately following Sanders' statement, Clapper said he doesn't receive briefings or "have access to classified information."
"It's frankly more of a courtesy that former senior officials get the security clearance," Clapper said.
Hayden also tweeted that he doesn't go back for classified briefings.
"Won't have any effect on what I say or write," he said.

BuzzFeed News has reached out to the FBI, NSA, CIA, and the National Security Council to inquire about procedures regarding security clearance retention for top officials who leave.
The announcement by Sanders came after a tweet by Sen. Rand Paul on Monday morning, in which he questioned if Brennan is monetizing and "making millions of dollars" by "divulging secrets" and attacking the president.
Each former official mentioned by Sanders has either drawn Trump's ire or has criticized the president.
Just last week, Brennan called Trump's performance at the Helsinki summit with Russian President Vladimir Putin "nothing short of treasonous."
And after Trump said he misspoke at his press conference with Putin, Hayden expressed amusement.

"I'm not laughing," he tweeted, later writing, "Oh, hell. YES I AM," along with numerous laughing-crying emojis.
Comey has also been critical of the president after he was sent a termination letter in May 2017. His deputy, McCabe, was fired by Jeff Sessions two days shy of his retirement.

Rice has also regularly been critical of the president.

"I think it's, off the top of my head, a sad commentary," Clapper told CNN while reflecting on Sanders' statement. "For political reasons, this is a petty way of retribution."
Asked if the move was political, Clapper said, "Well, I don't know how you characterize it any other way."
"I think this is just a very, very petty thing to do. And that's about all I'll say about it," Clapper added.