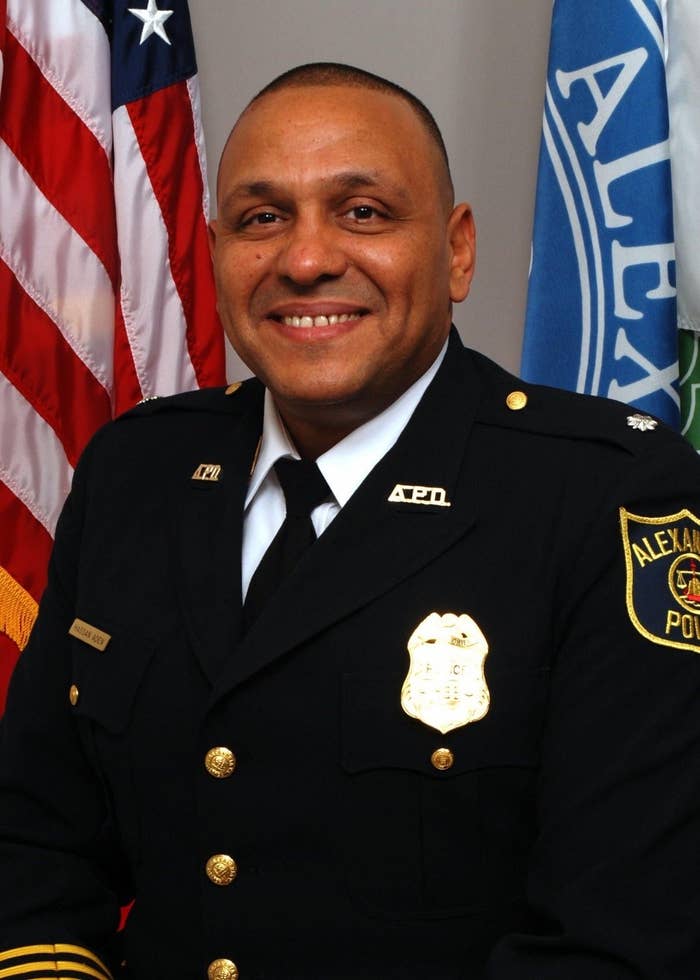 A former police chief says he was detained by US Customs and Border Protection after he returned to the US from Paris, where he celebrated his mother's 80th birthday.
In a Facebook post, Hassan Aden, the former Greenville, North Carolina police chief, says he was detained for more than an hour and a half at John F. Kennedy International Airport by CBP.
"This experience has left me feeling vulnerable and unsure of the future of a country that was once great and that I proudly called my own," wrote Aden, who is a US citizen and a career police officer. "This experience makes me question if this is indeed home. My freedoms were restricted, and I cannot be sure it won't happen again, and that it won't happen to my family, my children, the next time we travel abroad."
Aden claimed that more than 25 other "foreign nationals" were "brought in and quickly released," while he remained detained. The reason for his detention, officers said, was because his name was being used as an alias by an individual on a watch list. Aden claims that an officer said he was not actually being "detained," but writes that he was "in a room with no access to my mobile phone to communicate with my wife and family about what was happening, my movements were restricted to a chair and they had my passport."
According to Aden, it wasn't until a new officer came on duty and took an interest in his case that he was eventually released.

In response to a request for comment, a CBP spokesperson said "due to the Privacy Act, we cannot comment on specific cases, but all travelers arriving to the U.S. are subject to CBP inspection." The statement also said that "less travelers underwent secondary processing in February 2017 than in February 2016" and that "travelers may be inconvenienced as we work through the arrival process to ensure those entering the country are doing so legitimately and lawfully."
In his Facebook status, Aden — whose mother is Italian and father Somali — also pointed out that he has taken many trips abroad, and was always allowed back into the US without incident. That is, until the inauguration of President Donald Trump.
"As I continued to sit in the CBP makeshift Detention Center, watching numerous foreign nationals enter my country while I couldn't, I began thinking about my numerous trips abroad -including five in the past year (all prior to inauguration) - with no problems upon my return and complete with the warm greeting of 'Welcome home,'" Aden continued.
"This country now feels cold, unwelcoming, and in the beginning stages of a country that is isolating itself from the rest of the world - and its own people - in an unprecedented fashion," he wrote, adding that he had contacted his US Senators about the incident.
"High levels of hate and injustice have been felt in vulnerable communities for decades-it is now hitting the rest of America."

BuzzFeed News has reached out to Aden, as well as US Customs and Border Protection for comment.