Ganzorigiin Mandakhnaran of Mongolia and Ikhtiyor Navruzov of Uzbekistan wrestled for an Olympic bronze medal in the Men's Freestyle 65kg in Rio on Sunday.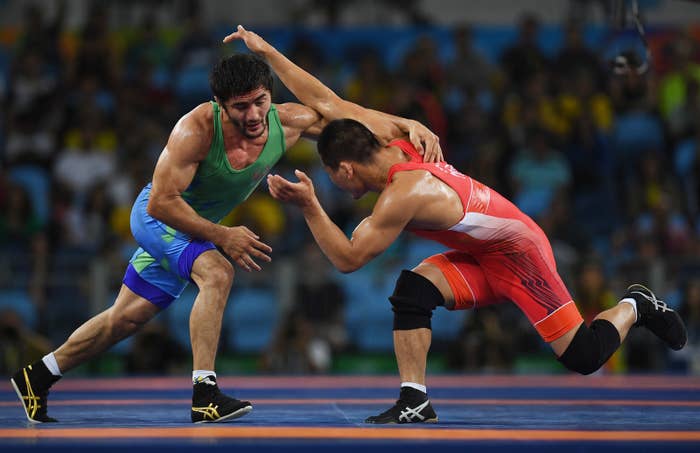 With less than five seconds remaining, Mandakhnaran began to celebrate with his hands in the air. His head coach Tserenbaatar Tsogtbayar, and assistant coach Byambarenchin Bayaraa, joined in the celebration, jumping on the mat.
That's when Mandakhnaran was awarded a penalty point for celebrating too early.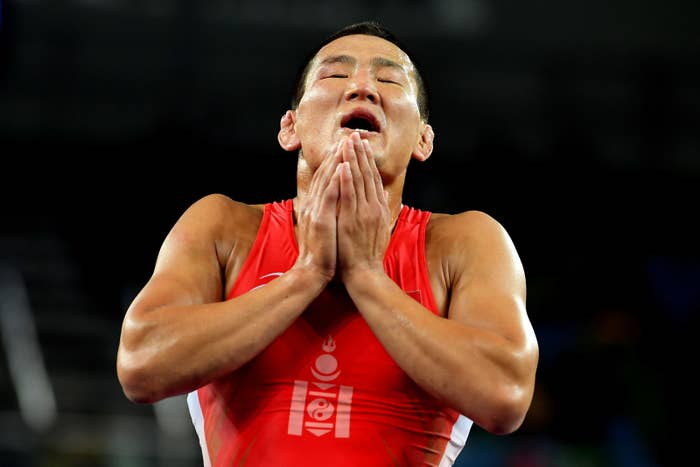 The penalty effectively cost Mongolia a bronze medal, and Uzbekistan's Navruzov was declared the winner.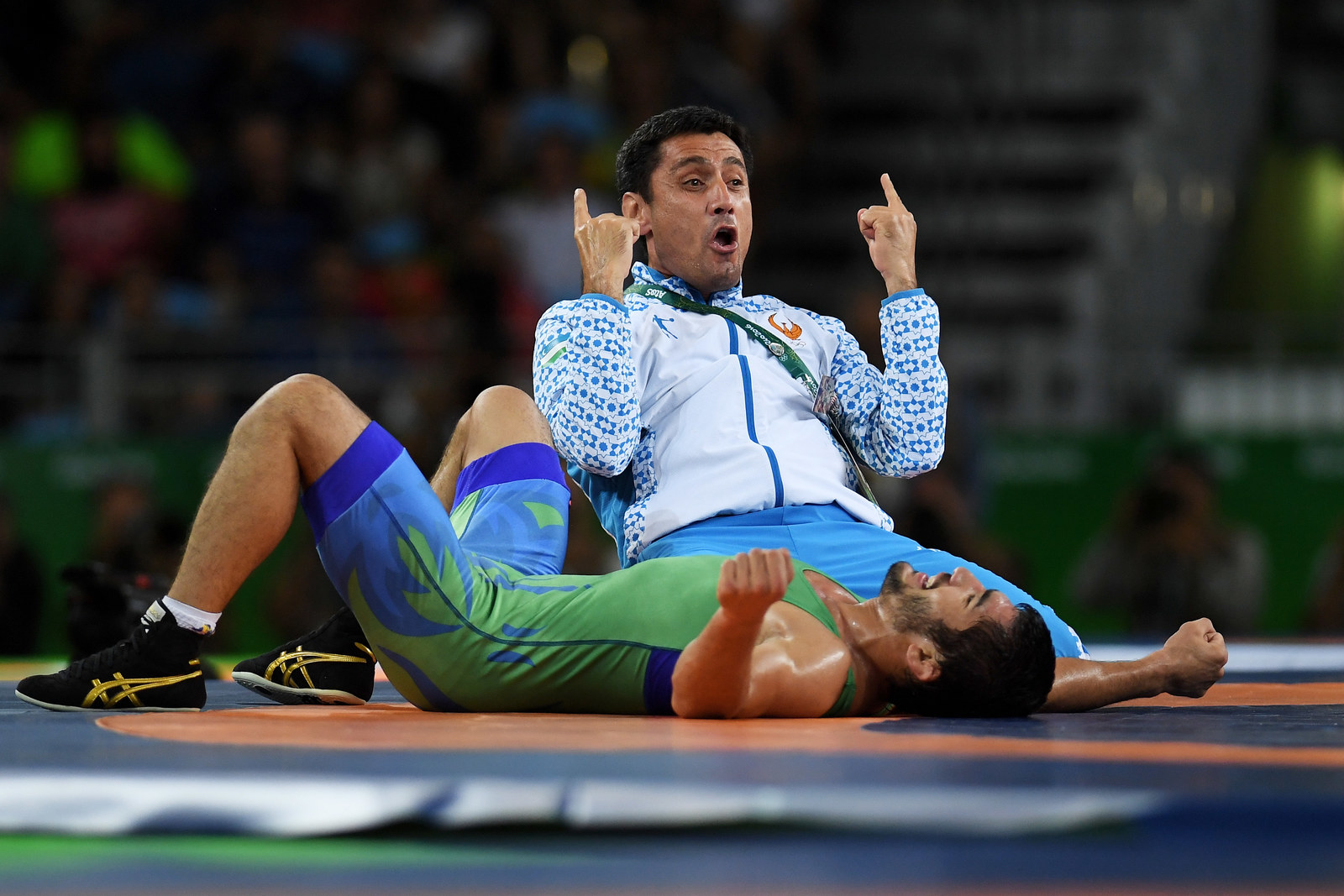 And then this happened.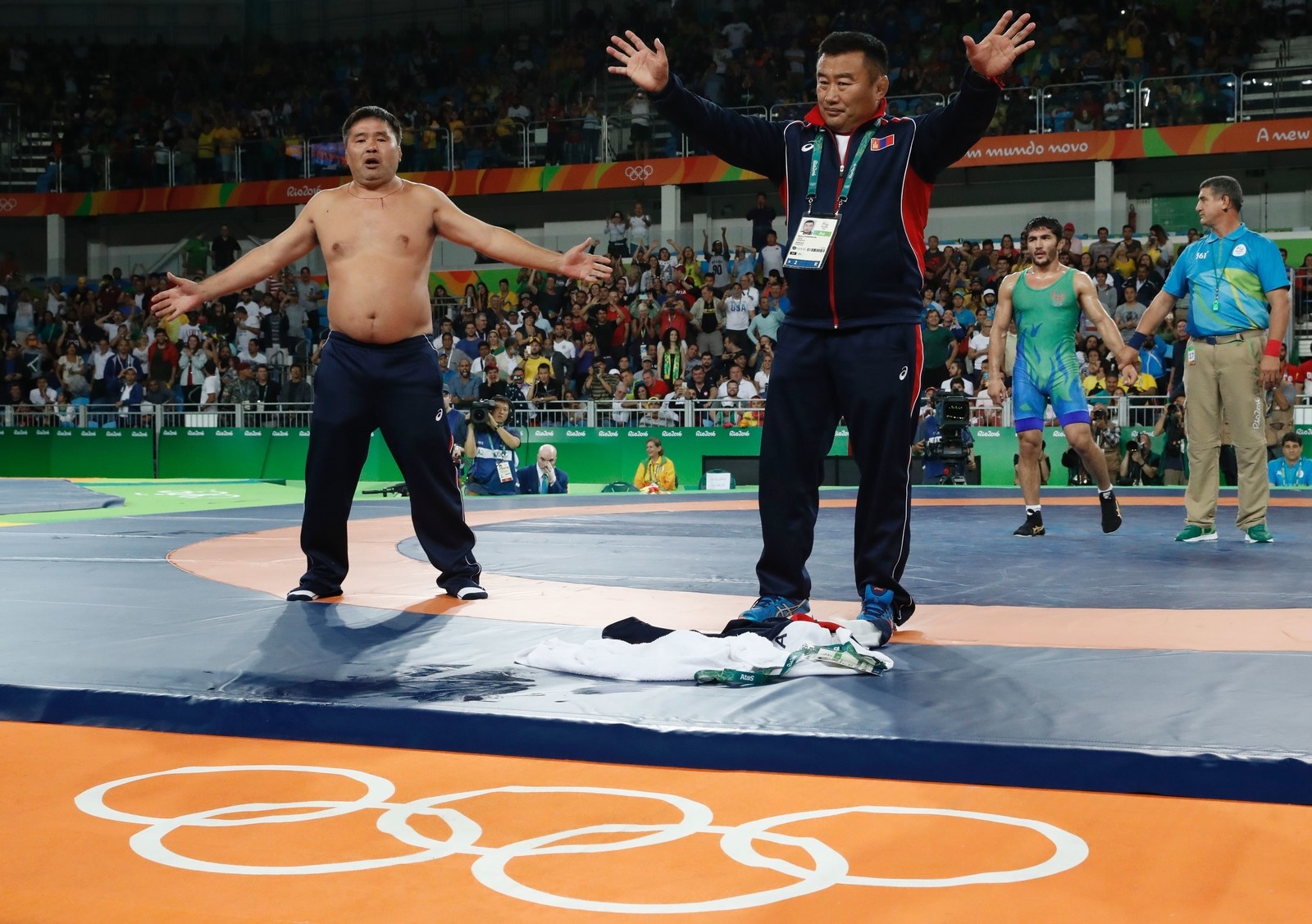 Soon, the other Mongolian coach joined in, slamming his clothes to the ground.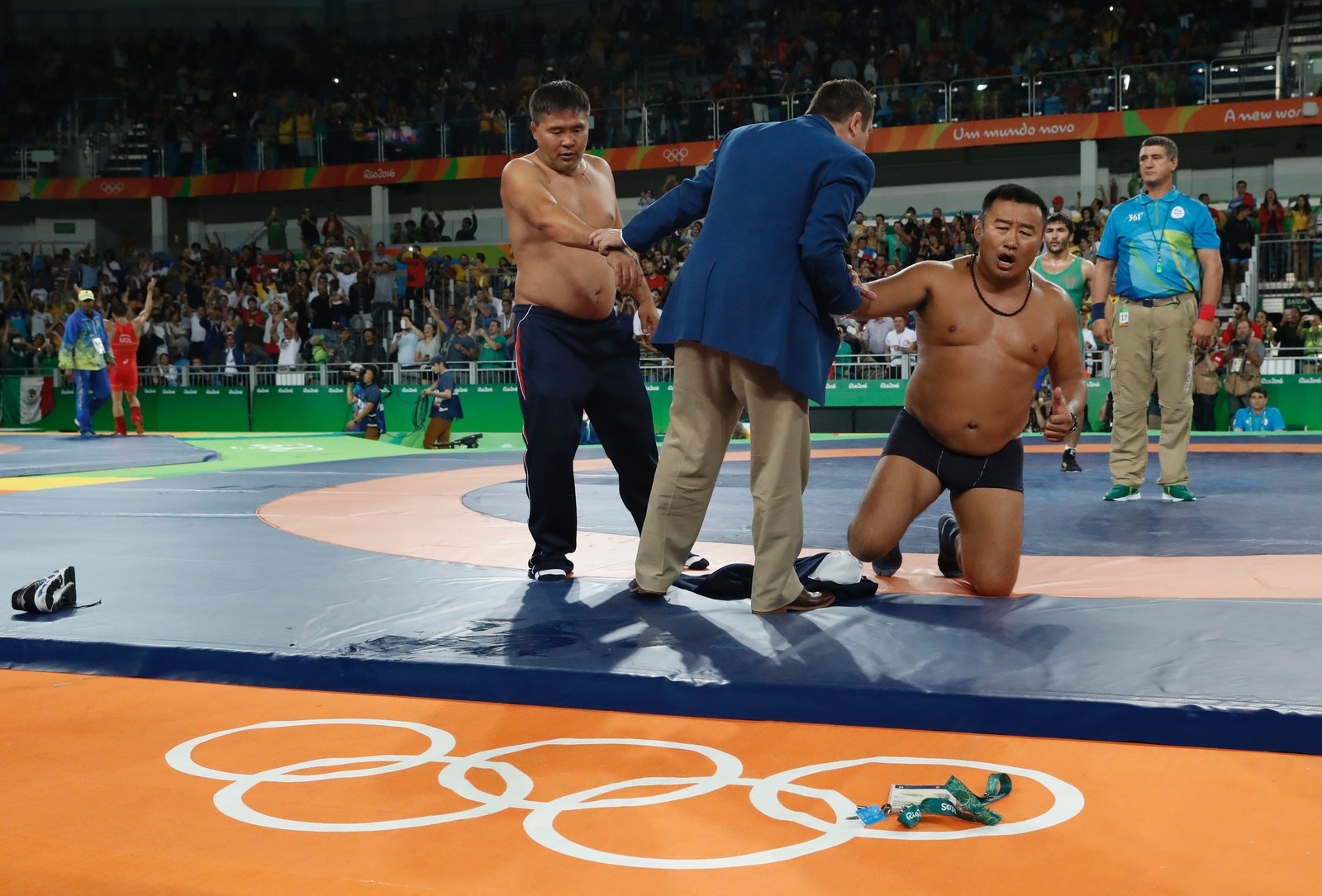 Shoes were thrown.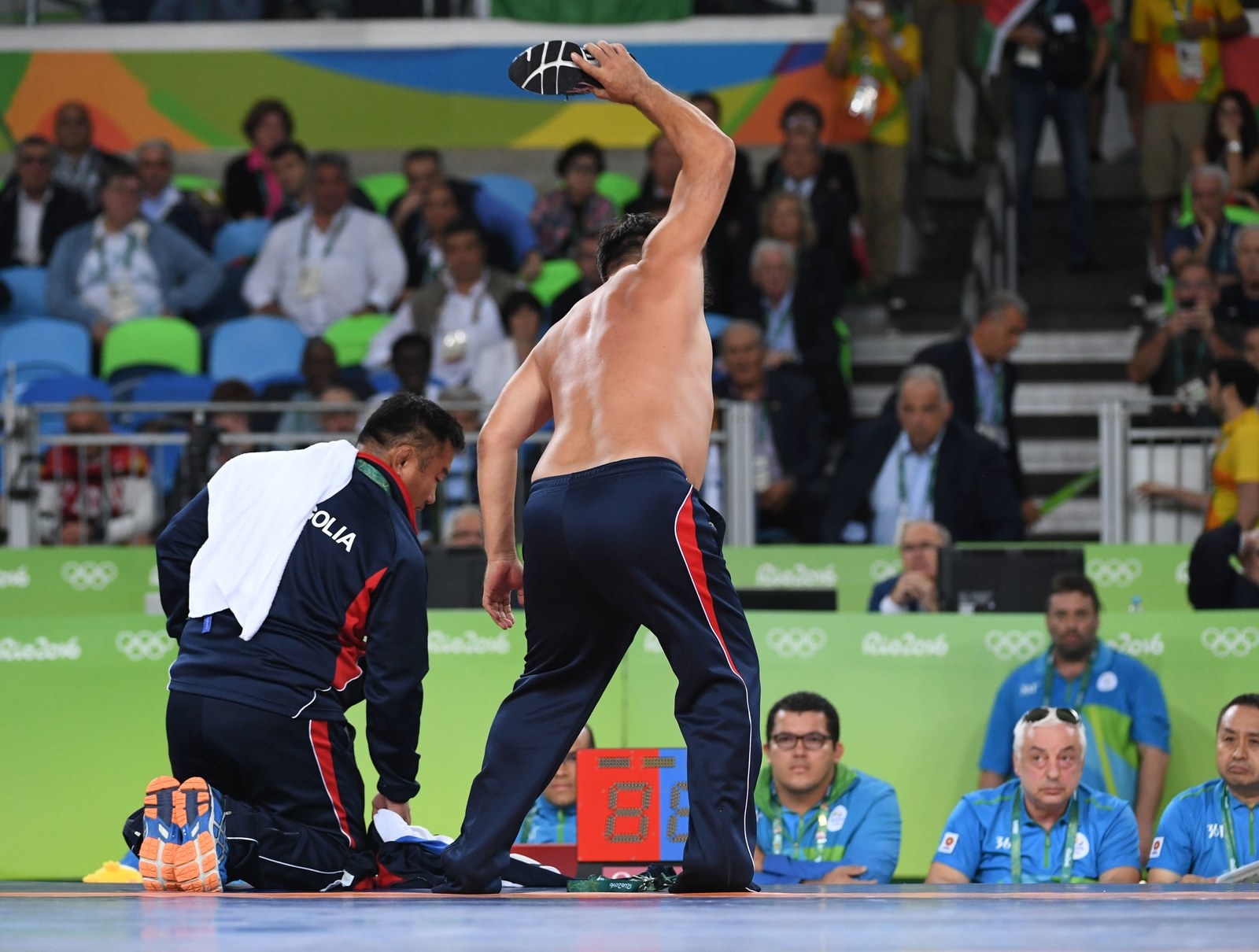 Pants were removed.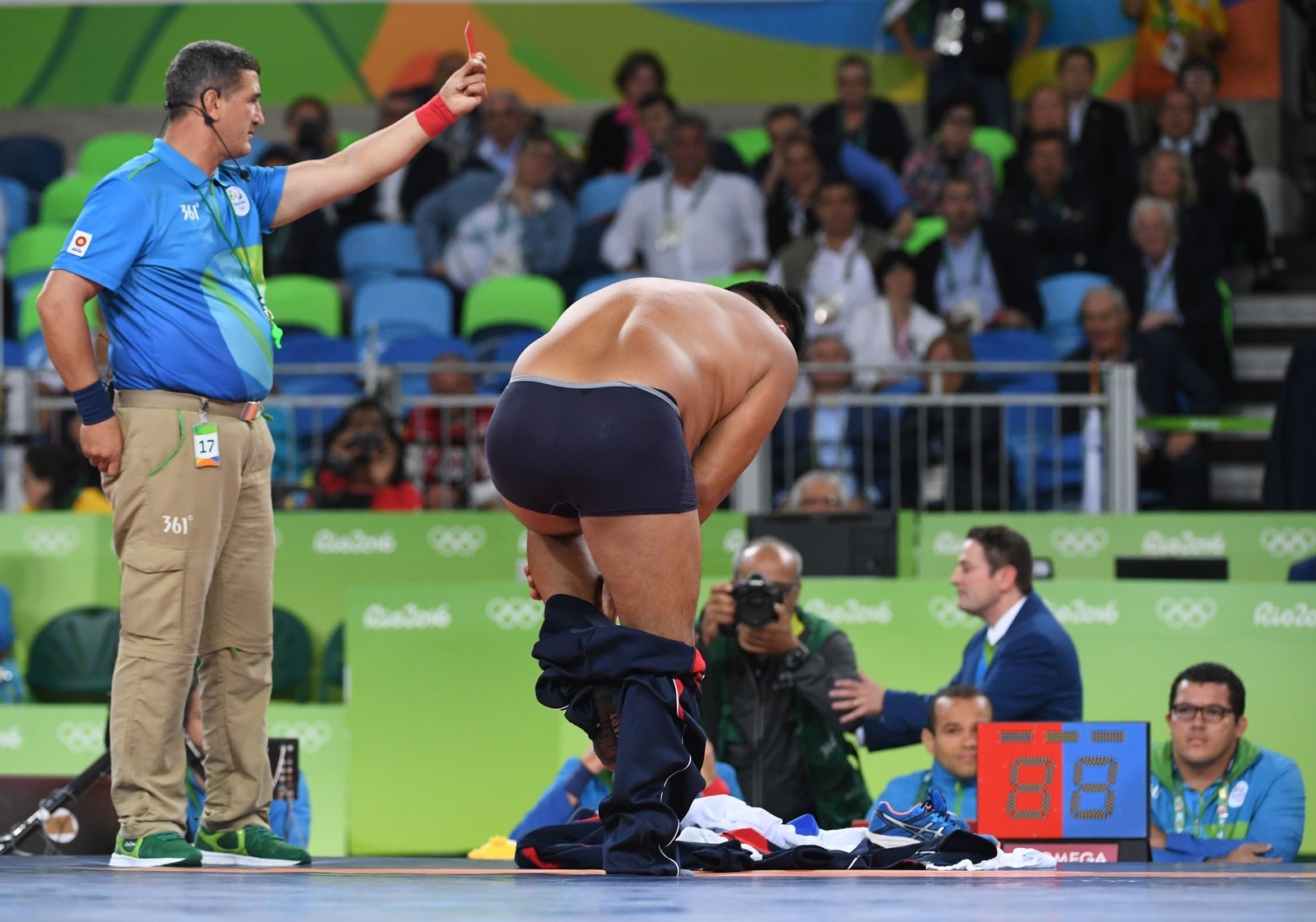 Words were said.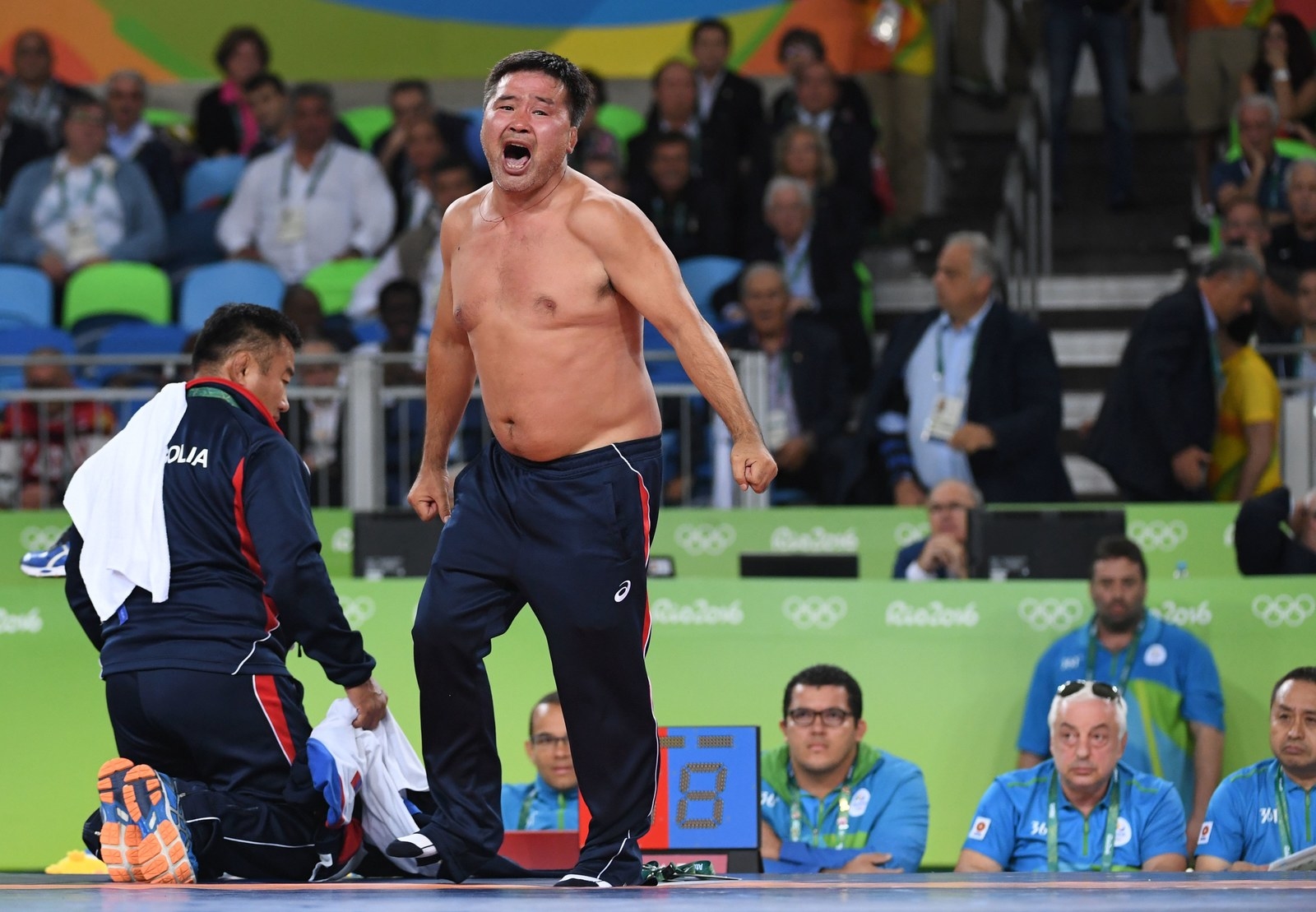 For some reason, one of the Mongolian coaches offered his clothes to a judge.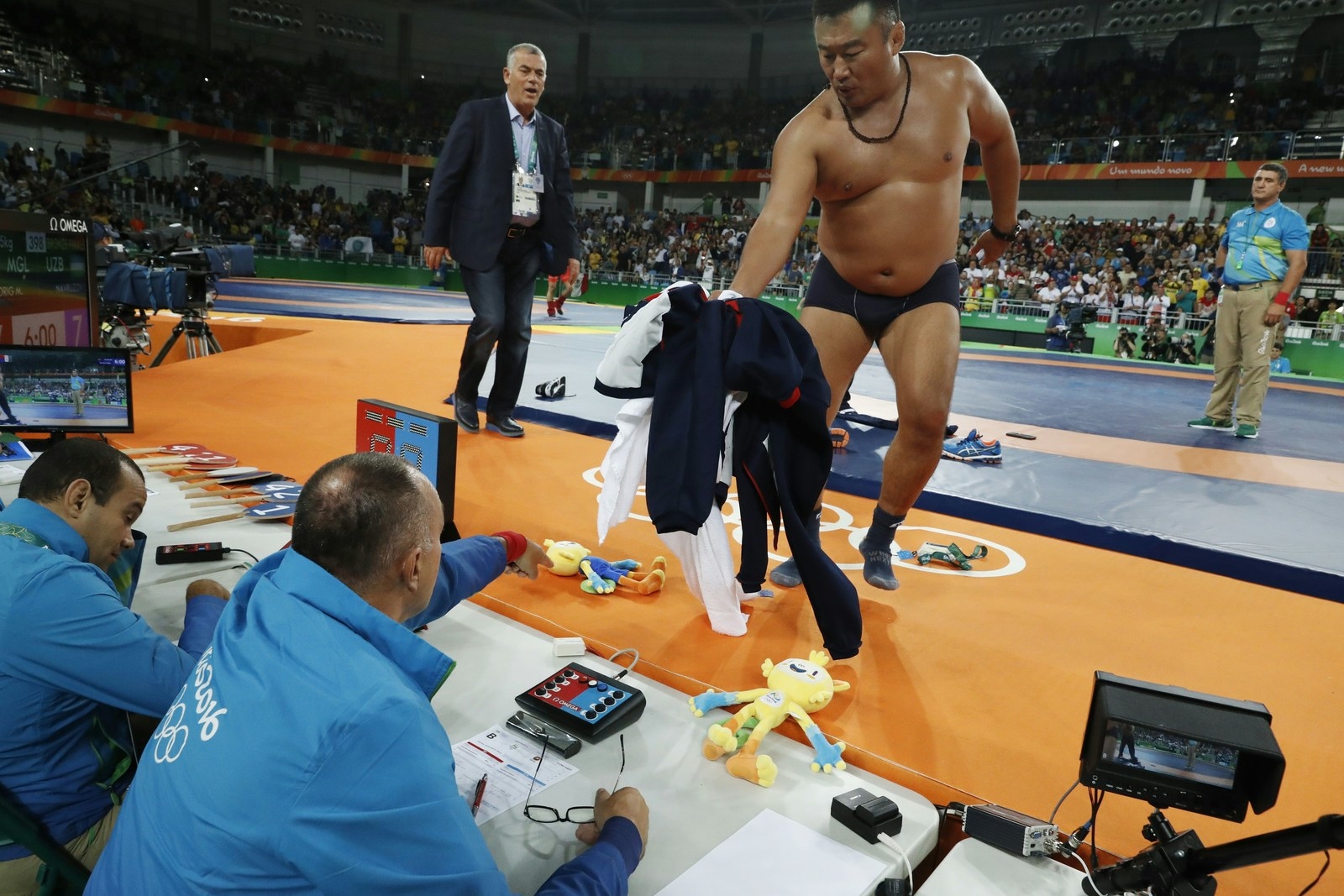 "All of the stadium was behind us," Bayaraa, the Mongolian assistant coach said, USA Today reported. "One hundred percent for Mongolia."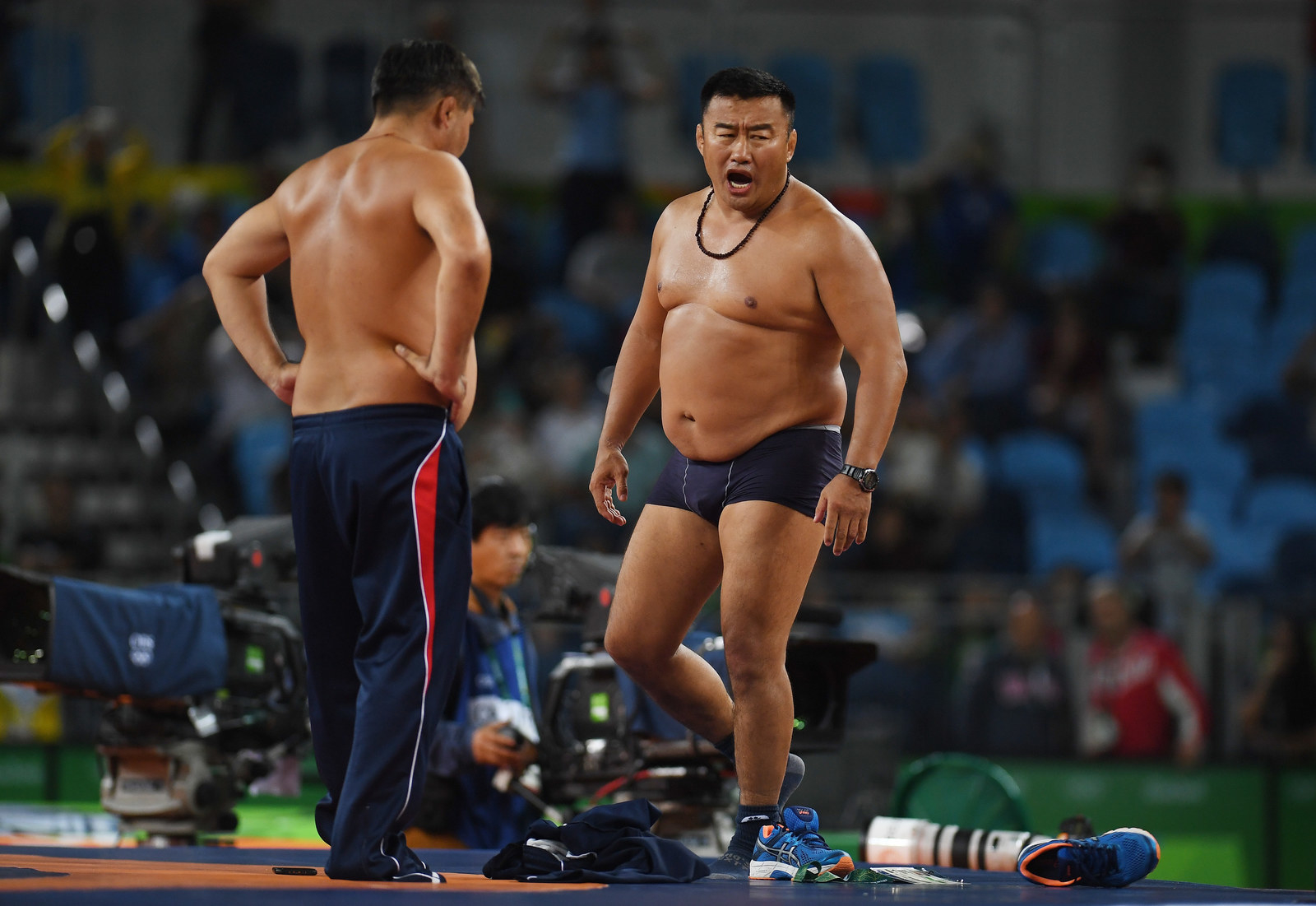 "The referees are no good," he said. "There are 3 million Mongolian people, all waiting for a bronze medal. And now? No medal."
Security then had to be called to get the men to leave the mat.