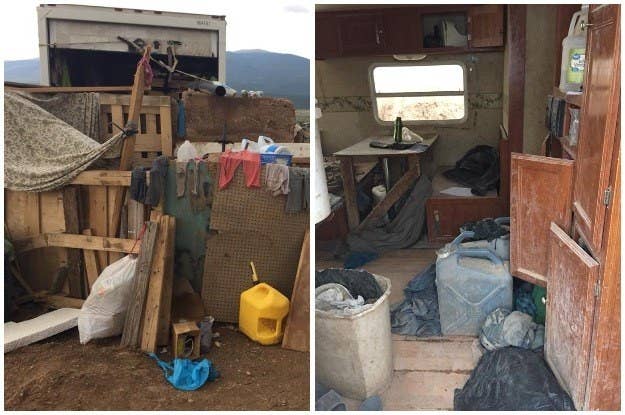 The remains of a young boy were found on the remote New Mexico compound where 11 children were taken into protective custody after authorities found them with little food and water, Taos County Sheriff Jerry Hogrefe said at a press conference on Tuesday.
On Friday, law enforcement officials made a startling discovery when they raided a compound in Amalia, New Mexico, after a two-month FBI-led investigation related to the disappearance of Abdul-Ghani Wahhaj, who turned 4 on Monday.
"We returned and we had a good idea of a target location to look for the child," Hogrefe said authorities learned during interviews with the adults arrested at the compound.
"Yesterday at 11:19 a.m., we did find the remains of a young boy," Hogrefe said, adding that a positive identification had not been made as of Tuesday afternoon.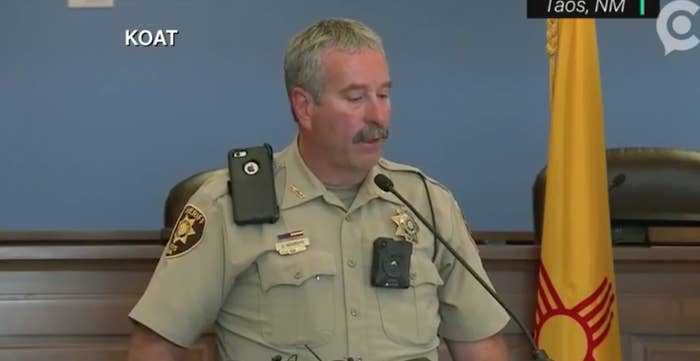 The young child, who has numerous disabilities, was reported missing on Dec. 10, 2017, in Clayton County, Georgia, after his mother said his father, Siraj Ibn Wahhaj, never returned from a visit to the park.

The men arrested at the compound were identified as Ibn Wahhaj, 39, the child's father, and Lucas Morton, 40. Ibn Wahhaj was booked on a Georgia warrant for child abduction and Morton was charged with harboring a fugitive.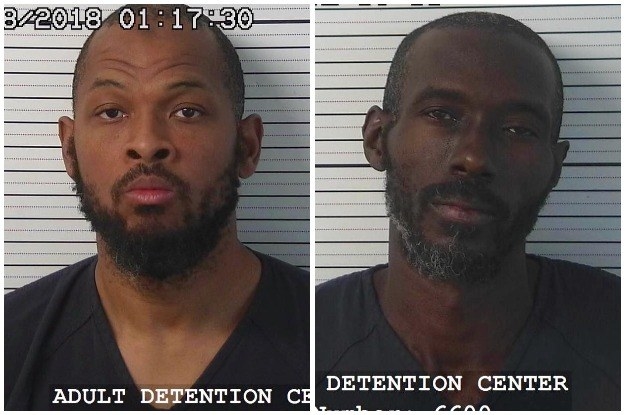 Three of the five adults who were charged with 11 counts of child abuse for holding the children at the compound in "filthy" conditions are the adult children of a prominent Brooklyn imam, Siraj Wahhaj, who has repeatedly pleaded on Facebook for information about his missing relatives.

Imam Siraj Wahhaj, 68, is the religious leader at the Masjid At-Taqwa in the Bedford-Stuyvesant neighborhood of Brooklyn. He converted to Islam in 1969 and often tours nationally and internationally speaking about Islam at conventions, forums, and fundraisers for Muslim communities.
"Dear Brothers and Sisters," Imam Siraj Wahhaj began in a January Facebook post, "please make duas [prayers] for the safe return of our children and grandchildren: Siraj, Hujrah, Subhanah Wahhaj, son in law Luqman (Lucas) Morton, and daughter in law Maryam (Jany) Leveille and their children (our 12 grandchildren). We believe they may be traveling together. If you have any information or know their whereabouts, please contact Clayton County Police Department."

Imam Wahhaj's daughters — the two sisters of Ibn Wahhaj, Hujrah Wahhaj, 38, and Subhanah Wahhaj, 35 — were also found on the compound.
It is unclear what led the five adults to move from Georgia to rural New Mexico in December of last year, and to inhabit a compound with walls made of tires and a partially buried trailer covered with a tarp.

CORRECTION
Lucas Morton's name was misspelled in an earlier version of this post due to a sheriff's department error.