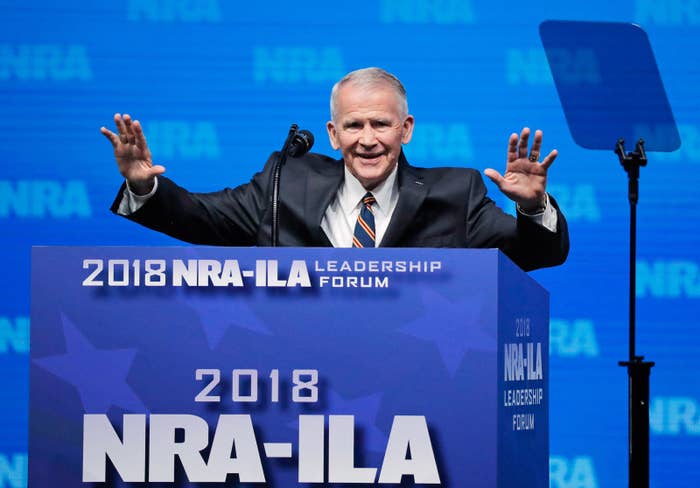 Following a deadly school shooting in Santa Fe, Texas, on Friday, the incoming president of National Rifle Association said young boys who'd grown up in "a culture of violence" and have been prescribed Ritalin were the underlying cause for the violence.

"Many of these young boys have been on Ritalin since they were in kindergarten," Oliver North said on Fox News Sunday. "Now, I'm certainly not a doctor. I'm a Marine, but I can see those kinds of things happening."
Ten people were killed after a shooter opened fire inside Santa Fe High School on Friday morning. The alleged shooter was identified as 17-year-old Dimitrios Pagourtzis, who reportedly used a .38-caliber revolver and a shotgun that belonged to his father.
"The problem we've got is: We're trying like the dickens to treat the symptom without treating the disease. And the disease, in this case, isn't the Second Amendment," North said. "The disease is youngsters who are steeped in a culture of violence. They've been drugged in many cases. Nearly all of these perpetrators are male and they're young teenagers in most cases," North said, before invoking Ritalin, which is commonly used to treat ADHD.
North's comments come after Texas Lt. Gov. Dan Patrick said "too many entrances" at schools in Texas were to blame and suggested school redesigns would help fix the problem of school shootings.