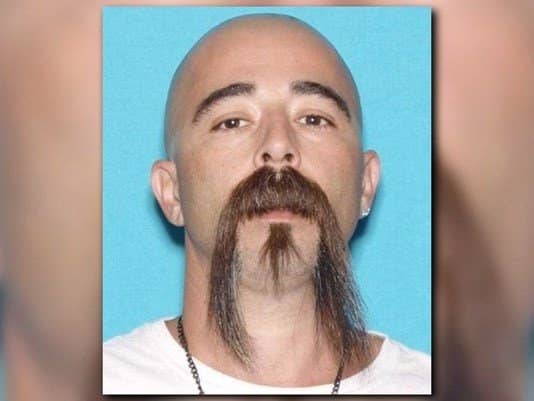 A sheriff's deputy in California was shot and killed Sunday while investigating a suspicious vehicle in what is being called an "execution" by the local sheriff.
Deputy Dennis Wallace, a 20-year veteran of the department, was investigating a call about a suspicious car in Fox Grove Park in Hughson, 100 miles east of San Francisco, around 8:24 a.m. local time, Stanislaus County Sheriff Adam Christianson told reporters.
Wallace, after being informed by a dispatcher that the vehicle was stolen, called for backup.

"Within seconds, he was murdered. He was executed," Christianson said at a news conference.

"We believe that Deputy Wallace was killed outside of the car, and we know for a fact that the gun used in this crime was is direct contact with his head when the trigger was pulled twice," Christianson said. "This was an execution."
Arriving deputies found Wallace with two gunshot wounds to his head.
He leaves behind a wife and family, Christianson said.

The sheriff's office announced on Sunday afternoon that the suspect, identified as David Machado, 36, had been captured after a brief manhunt.

Machado, who immediately fled the scene in the stolen vehicle, was wanted on a felony warrant. He allegedly carjacked another car after the shooting.

"This tragedy, it's happened again. We did this in 2012. I never thought that I'd be standing here before you doing this again, "Christianson told reporters Sunday morning.
"I want you all to pray for the Wallace family, to pray for public safety and I call for a unity of support. A unity of support for law enforcement nationwide," he said. "No peace officer should be killed in the line of duty. Not one,"